This was my first winter climb. Beirstadt is a great one to start on. Lots of people hike it in the winter so the trail is easy to follow, and the distance and elevation gain make it a relatively easy hike. (View my 2011 trip report here.)




---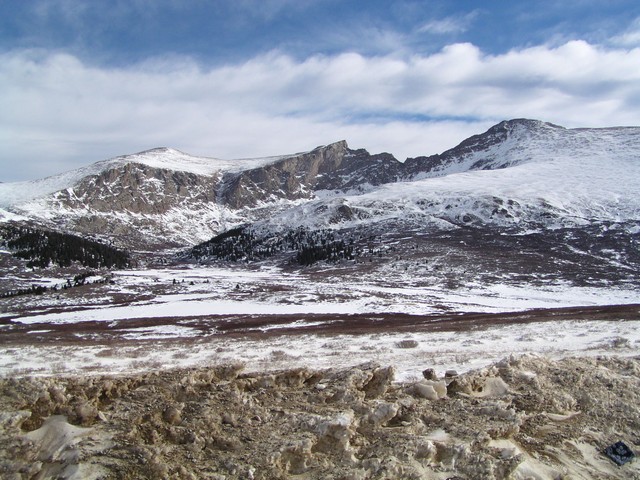 This is the view from the trailhead. Beirstadt is on the right and the ridge in the center is known as the Sawtooth. The hike is very straight forward. The trail just works its way up the broad slope to the right of the summit, then just follows the ridge a short distance to the top.

---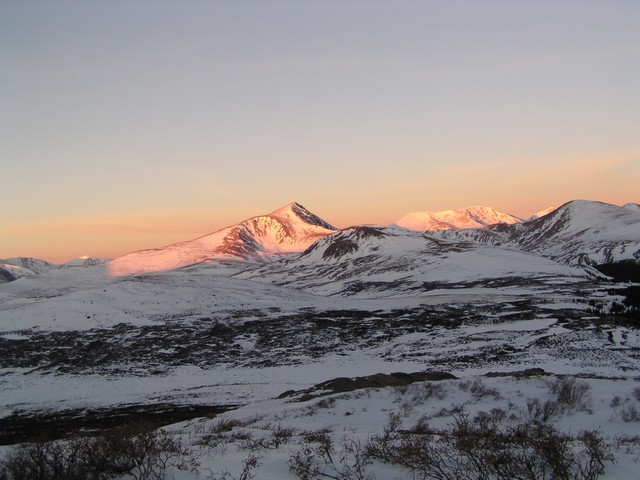 Sunrise that morning was beautiful. This is taken from the West slope of Beirstadt looking West across Guanella Pass.

---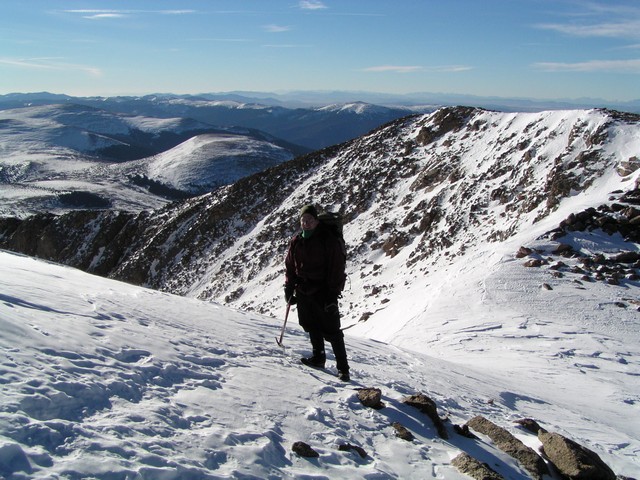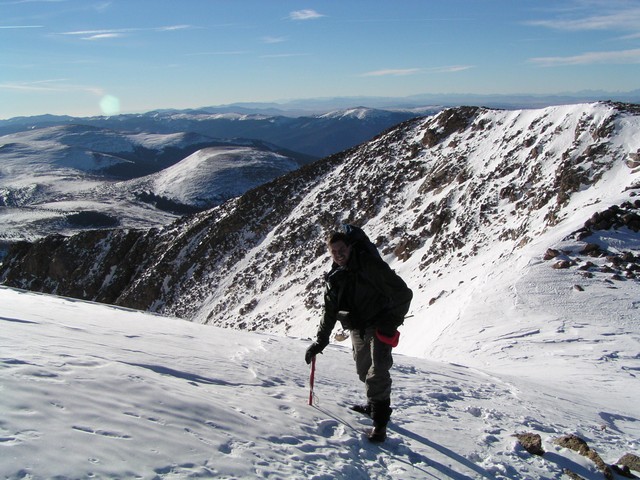 There wasn't really much snow to contend with until we reached the final pitch to the summit. Even then it was solid and nothing that slowed us down much.

---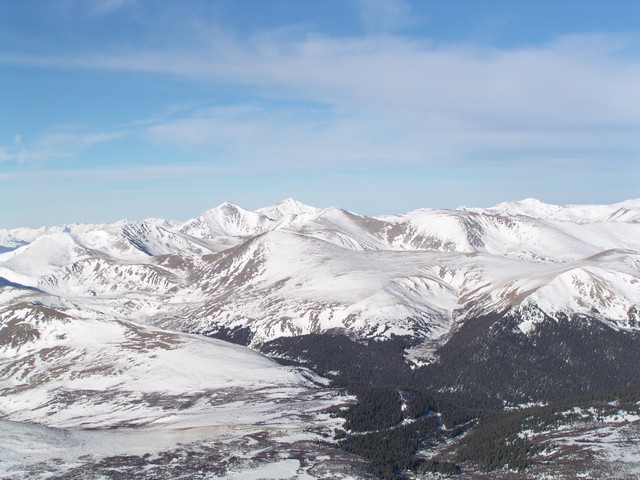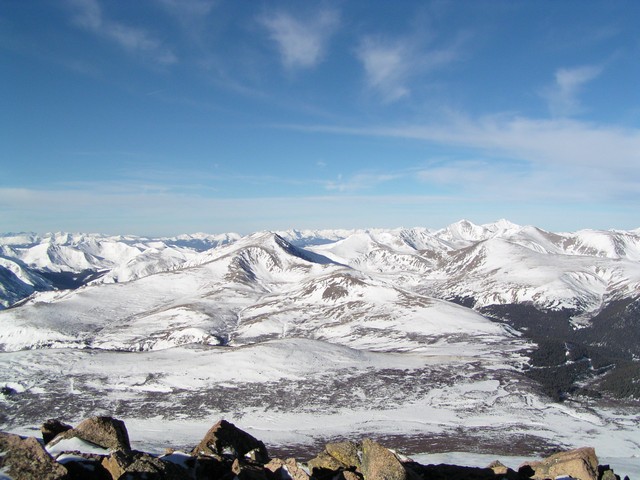 It's amazing how clear the sky is in the winter at high elevations.

---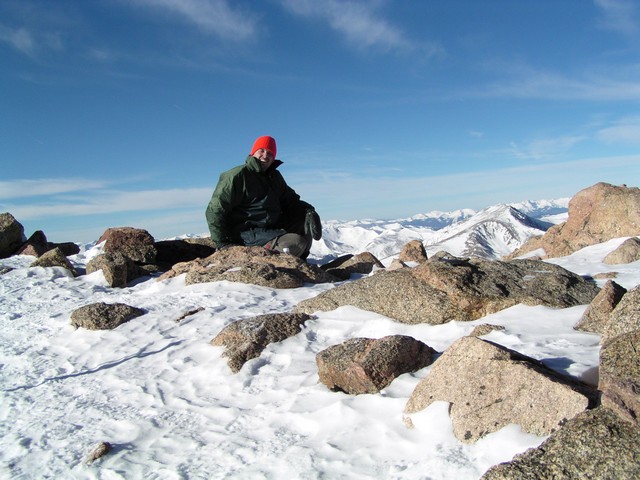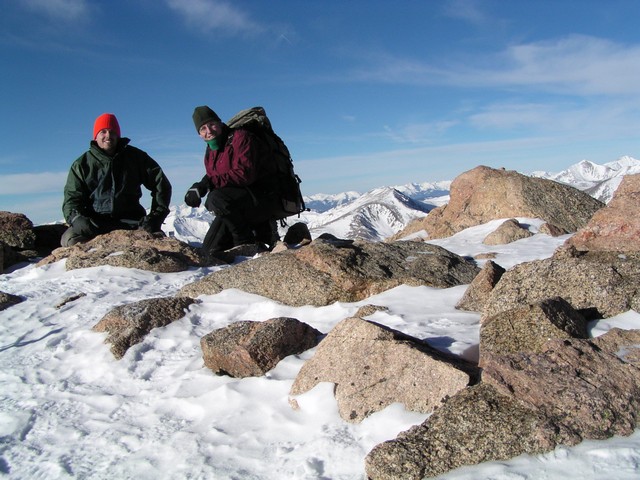 With no tripod and no one else on the summit it was tough to get a summit shot.

---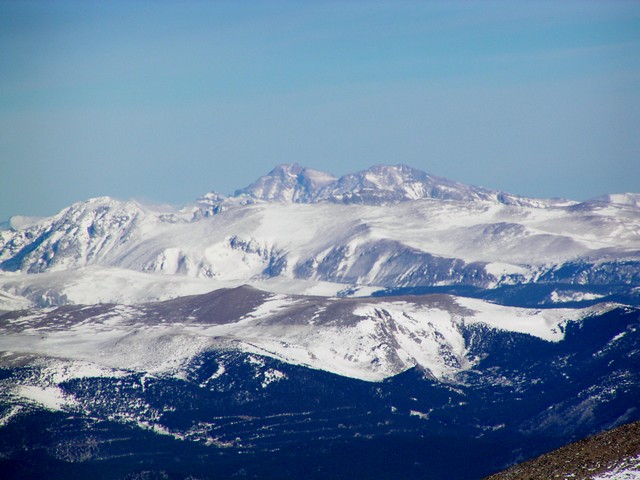 This was the first time I'd ever used my new camera. So I tried out it's huge zoom (10x) by taking a photo of Longs Peak. Not to shabby for being 46 miles away.

---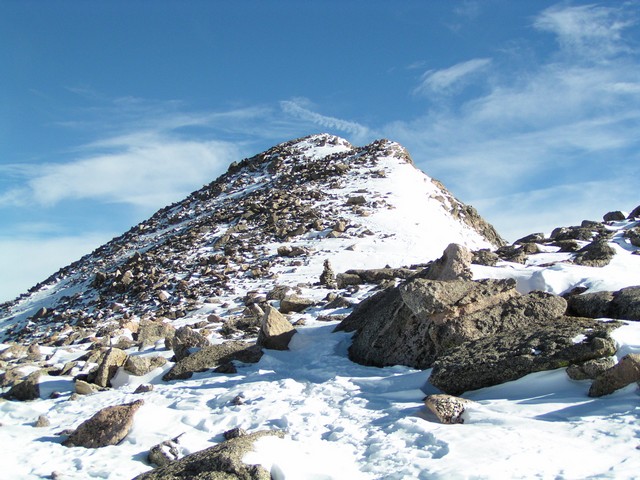 Looking back up the summit ridge. This is the most difficult part of the trail and its very short and easy.

---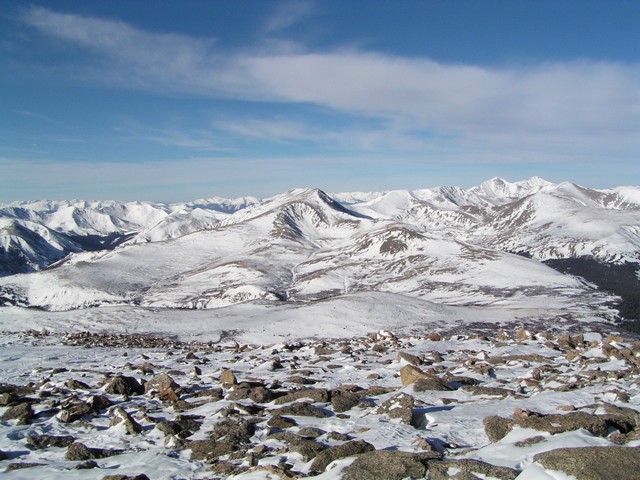 We lost the trail several times due to drifts, but its so obvious where to go it's not really a problem. I'm sure in summer this trail is much easier to follow.

---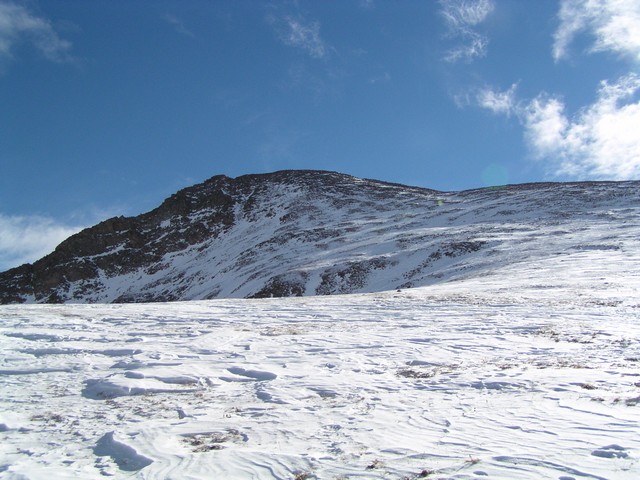 On the broad slope looking back up at the summit. Gentle and easy, that's what makes this mountain a great 1st time 14er.

---
You are welcome to contact me with any questions regarding questions about, or problems with, this website. Just send me an e-mail at josh_friesema@hotmail.com.

---