June 19, 2011
After a long hiatus from hiking due to a whole lot of family issues that occured over the past few months we were finally back on a mountain. Jason, Aaron, and (to a lesser extent) I had been through a lot the last few months. Jason's son had surgery to remove a tumor the size of an adult males fist from his head. Aaron's son had spent a couple of weeks in the hospital too. Jason and my grandfather died of Lymphoma in May. That's just the highlights.

Anyway we found a great route that had something for everyone. Lindsey and Huerfano. Aaron hadn't done Lindsey yet, and Jason and I needed Huerfano for our goal of climbing the Centennials. I also liked the idea of Lindsey as I've only done that one once.

The day started rough with Aaron getting carsick on the drive in, sorry about that man I'll try to drive smoother next time. Then Jason, well lets just say I think something he ate the day before was no his friend. We pushed on though.

Also visit my trip report from 2003.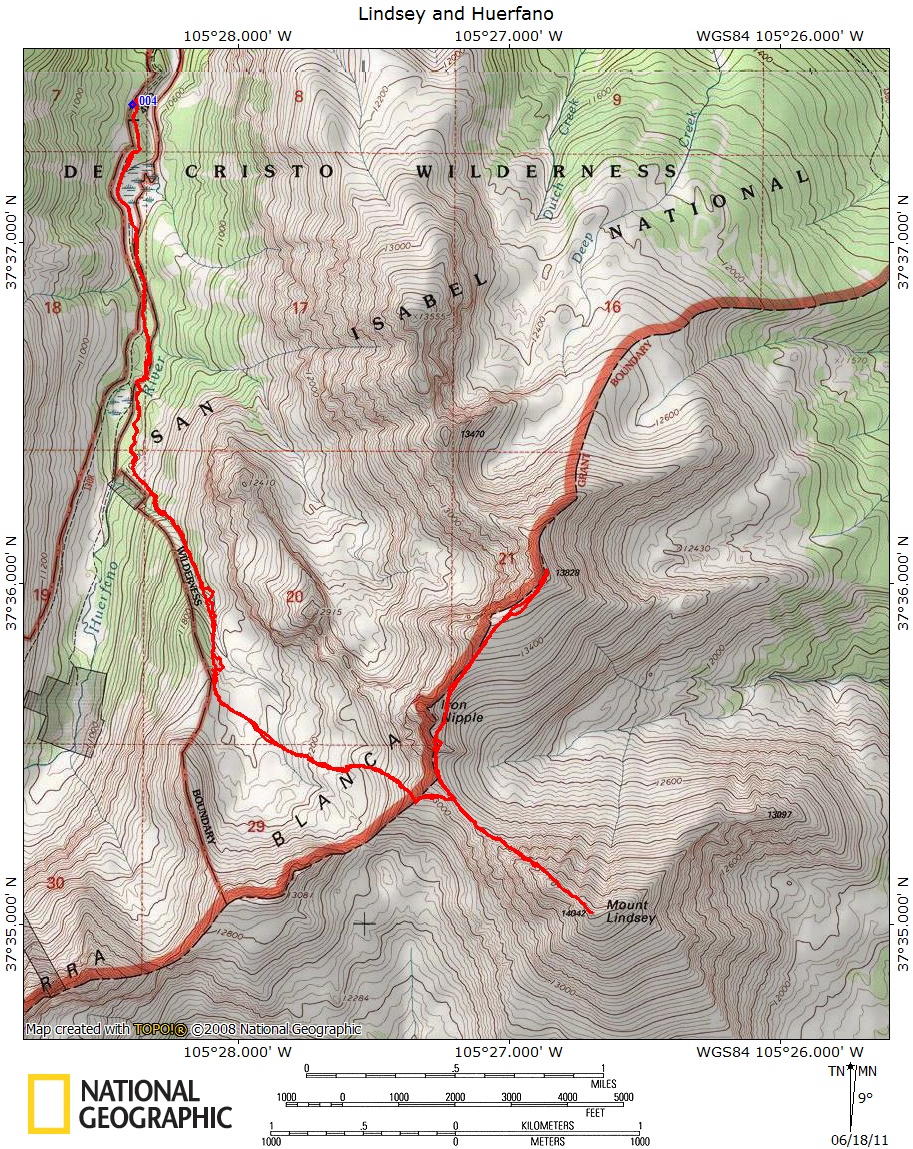 | | |
| --- | --- |
| Distance: | 10.1 miles |
| Elevation Gain: | 4,530 vertical feet |
| Time: | 9 hours |
---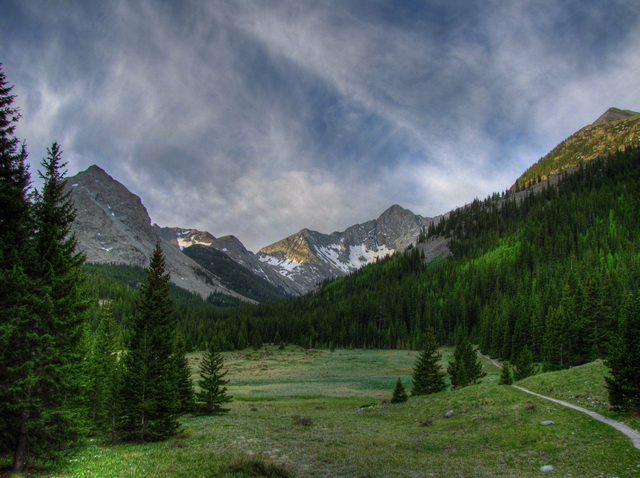 The first view on this hike has got to be one of the best in Colorado. Many people come to this trailhead to hike only the first few hundred yards just to get this view. I can see why. It's amazing.


---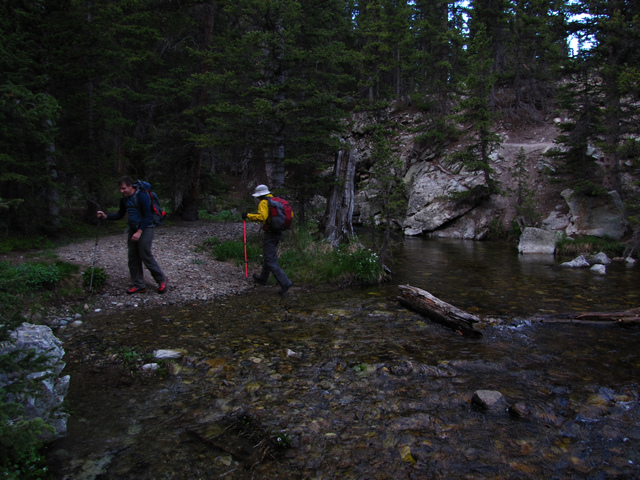 Huerfano Creek was running high but wasn't too bad to cross, of course having water proof boots helps so you can stand on those rocks that are a couple inches beneath the surface.


---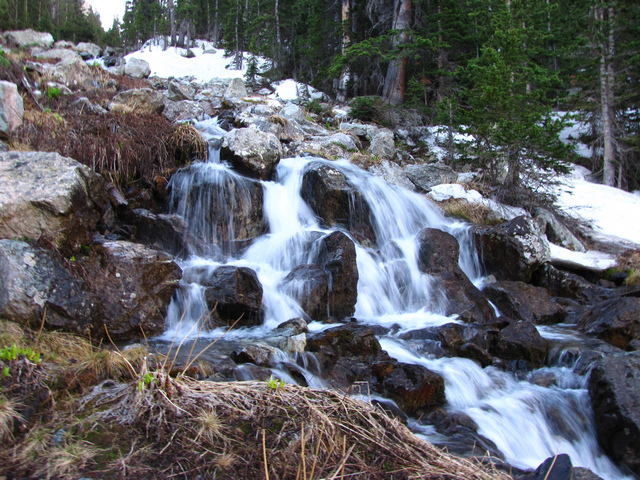 The water falls along the trail were as amazing as I'd remembered them from my first time to this valley.


---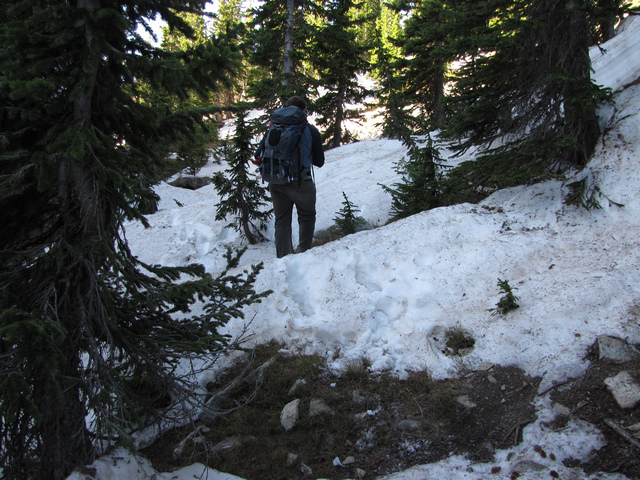 As the trail ascended along the unamed creek into the basin we ran into quite a few areas where there was still a lot of snow lingering. It's obvious it's melting fast but as of this weekend it still made travel a little difficult at times.


---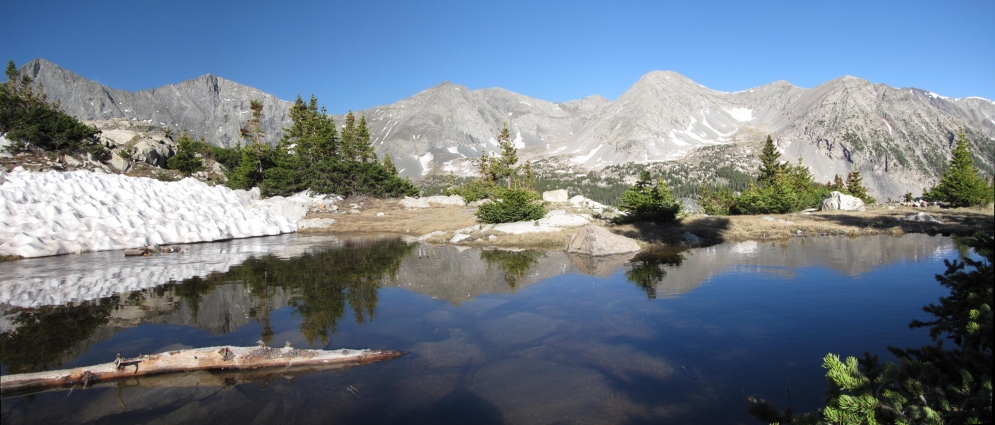 As the trail breaks treeline we were again greeted by stunning views of Blanca Peak and Ellingwood Point. This little pond made for a fantastic place to stop and rest and take it all in.


---
---


As we reached the high basin the sun broke over the mountains warming things up a bit, though it also seemed to kick off the winds.


---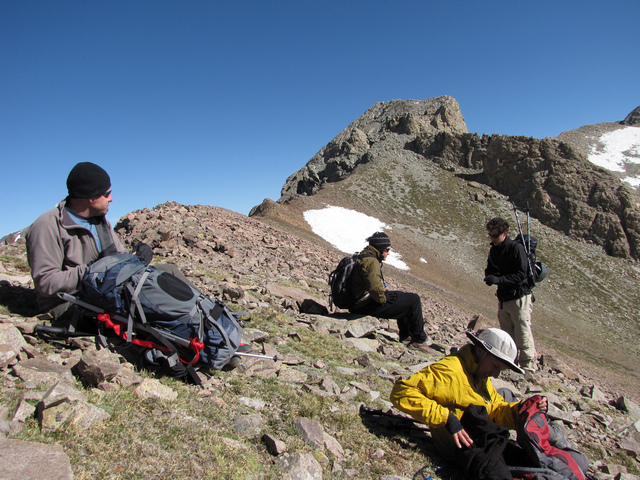 When we reached the saddle between Huerfano and Lindsey we stopped for a break with several other hikers.


---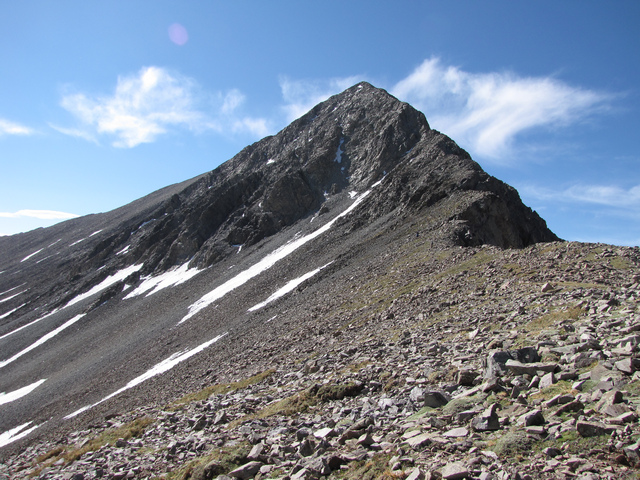 Even on my second trip here I still found that this view in person was more intimidating than the photos and more so than I remembered it to be. Once we were actually in it the route seemed easy again, a good reminder to not judge the difficulty of a route from a distance.


---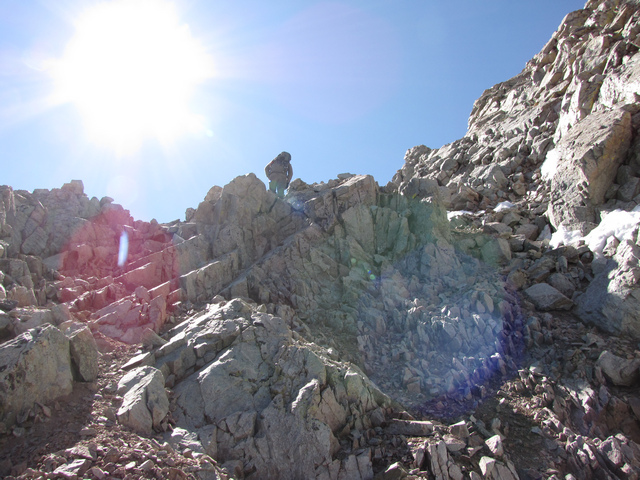 Fourtunately due to the wind direction the gulley was well protected and we just got to enjoy the climb.


---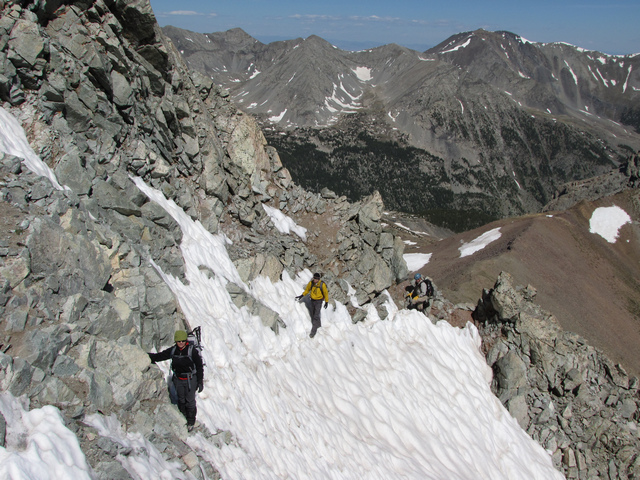 We had 3 snow fields to cross on the ascent. There were solid boot packs across all three that made them very easy.


---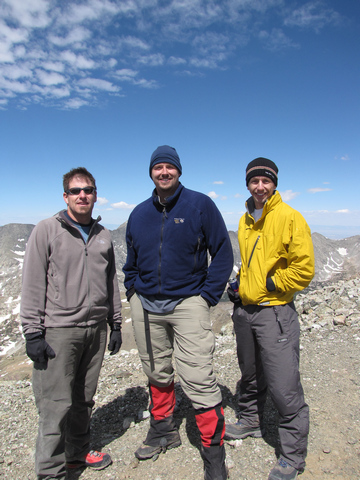 We reached the summit of Lindsey at 10:15. About 3.5 hours after leaving the trailhead.


---


The summit was windy but not as bad as the saddles were (we were hit by a 40 to 50 mph gust at oune point that blew away Aaron's poles, almost took his jacket, and nearly blew him off the mountain). It was easy to find a spot on the leeward side that was pleasant. Suprisingly the views and skies were very clear. The smoke from the large fires burning in Arizona and Colorado must have been blowing away from us.


---

We then began our decent with Jay and Bridget, who had each come alone. We enjoyed sharing stories on the summit and had a fun time on the way down. Though we did decide that perhaps telling funny jokes while decending steep loose terrain may not be the wisest idea.


---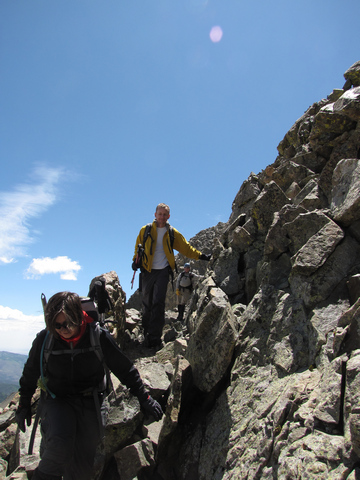 After finishing the gulley and sharing a few final jokes, we went our seperate ways as the three of us were headed for Huerfano and the others were headed back to the trailhead.


---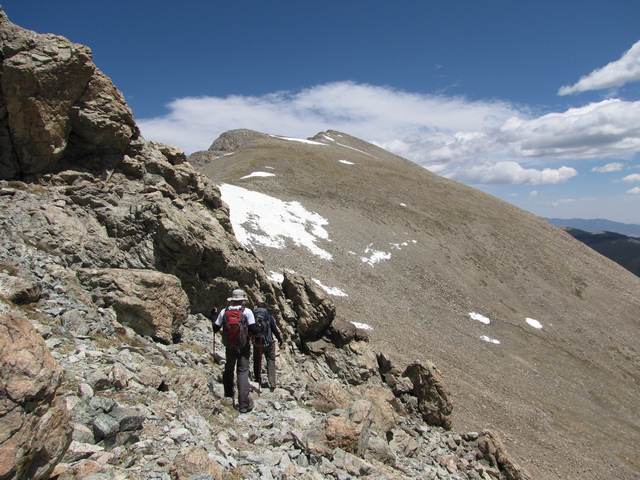 Though the trip over to Huerfano looks very easy it turned out to be a lot harder than we expected it to be. There is initially a rock wall that must be crossed (stay on the ridge and then take the left gap), then a lot of loose boulders to cross. It's not bad, but it takes more time than it initially looks like it will.


---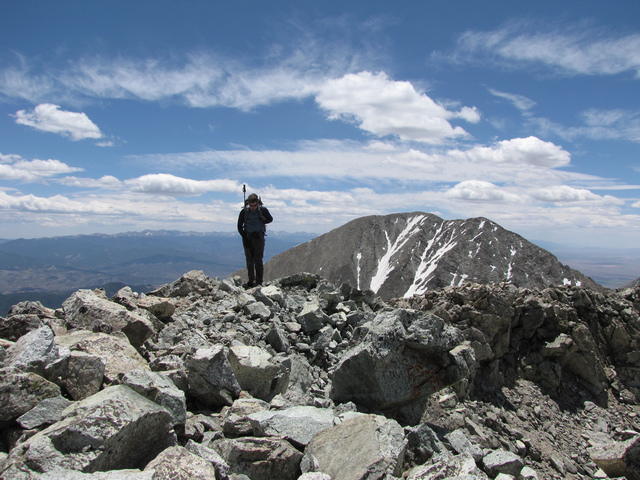 The summit is actually a nice rugged point on a very gentle ridge.


---


We sat for a little while on the summit of Huerfano on the peak but couldn't spend too much time as Aaron had decided not to go for this summit and we needed to get back to him.


---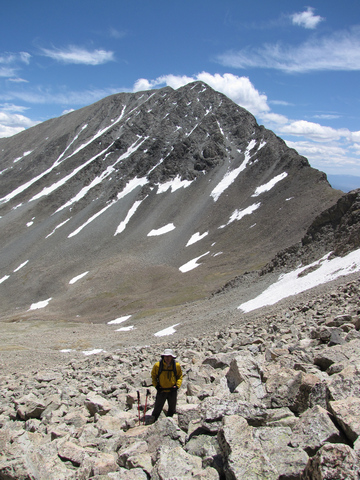 Thankfully he hadn't moved from where we'd left him and he'd put his yellow jacket on so he wasn't too much trouble to find.


---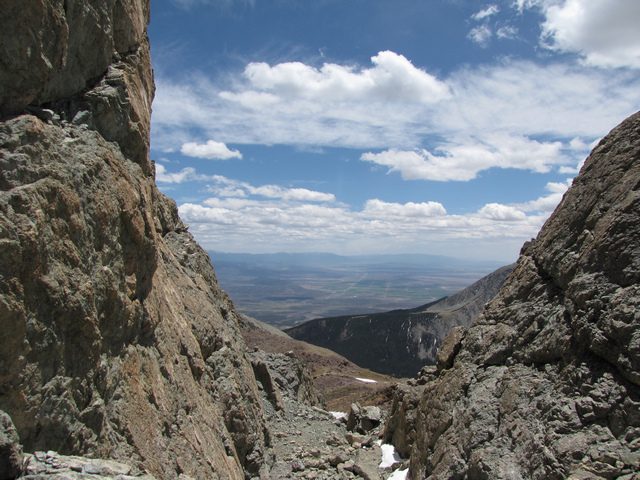 On the way back we took the right way down the ridge through this gap on the Iron Nipple.


---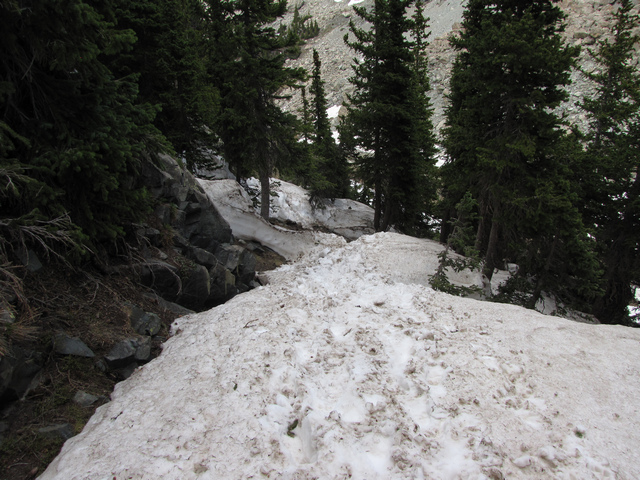 The snow on the way down was much softer but the tracks were set so it was easier to follow them.


---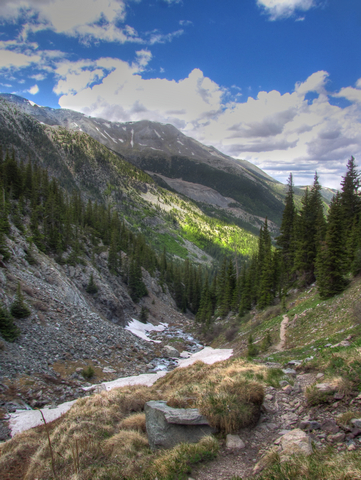 The hike out was beautiful, but we were very tired. We hadn't been at elevation for months and today we'd spent over 5 hours above 13,000 feet.


---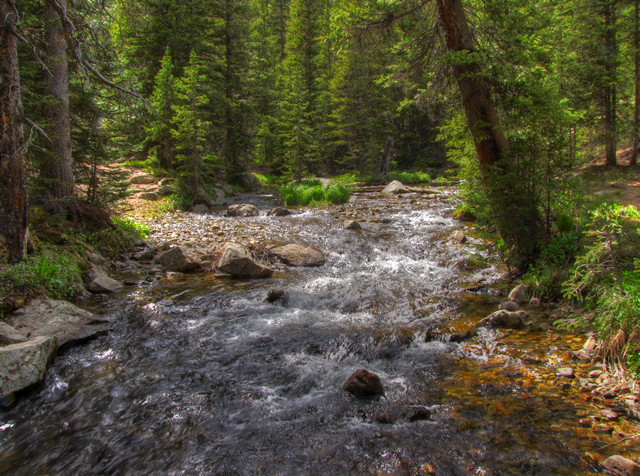 When we crossed the creek on the way out Jason chose to just walk across barefoot to enjoy cooling his feet.


---

One final look before leaving this gorgeous valley.




---
You are welcome to contact me with any questions regarding questions about, or problems with, this website. Just send me an e-mail at josh_friesema@hotmail.com.