Also view my August 2004 trip up the Crags route.
Or view my May 2008 trip up the Y couloir of Pikes Peak.
April 12, 2010
I had never summited a Fourteener in April yet and really wanted to do so. Part of the problem is that April is training month for Teller County Search and Rescue, so I have up to 120 hours of training to do during the month in addition to my regular work schedule. This year I took a day off of work and made it happen.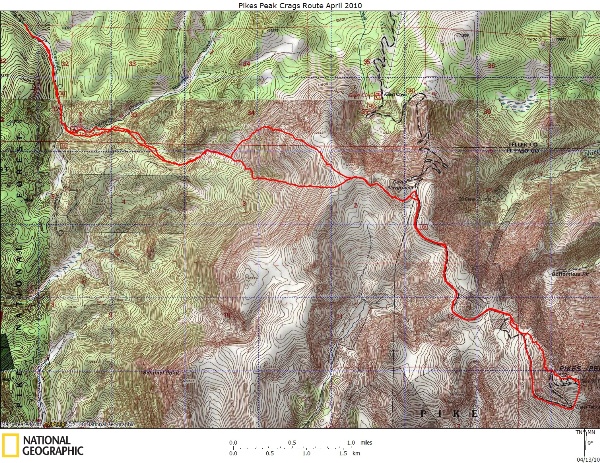 click map for larger version.



| | |
| --- | --- |
| Distance: | 15.5 miles |
| Elevation Gain: | 4,500 vertical feet |
| Time: | 10 hours |
---
This pictoral begins at the summit. The trip up was in high winds and low temperatures so I never really felt like getting my camera out. On the summit I finally did an I took pictures on the way down.


---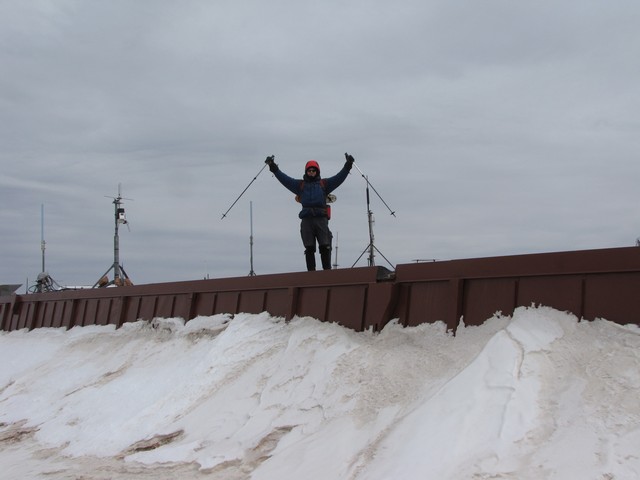 We added a little elevation to our final ascent by climbing the summit house. It was so buried in snow we just walked right on.


---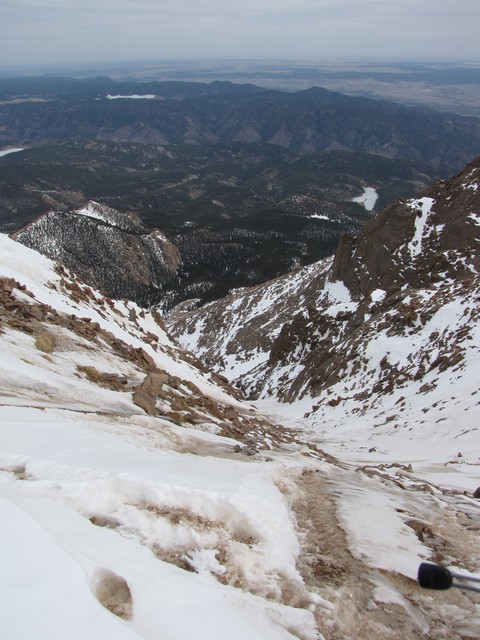 The Y-Couloir snow looks pretty lousy this year.


---


I took a panorama of the mountains to the west of Pikes Peak.
Click here for a larger version, or click here for a larger version with labels on mountains.


---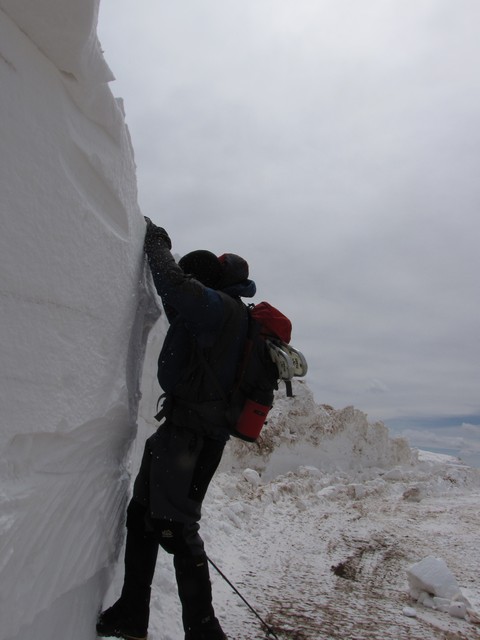 Above Devils Playground we spent a fair amount of time on the road since the trail was tough to find and the road was plowed.


---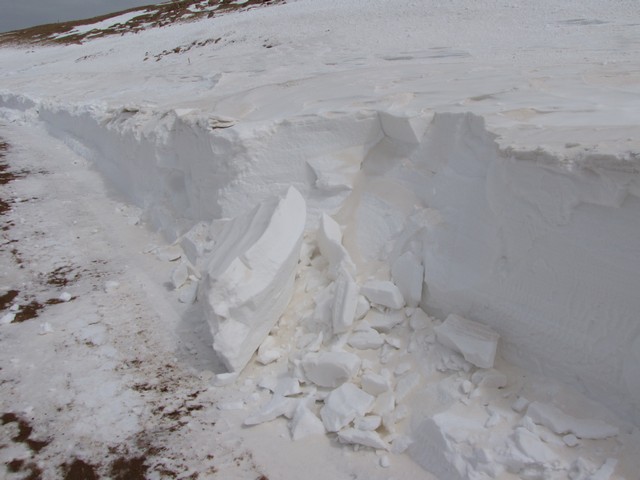 Since we took the winter variation of the Crags route this was the worst avalanche danger we found ourself in on the way up. On the way down we attempted to take more of the summer route.


---
---
---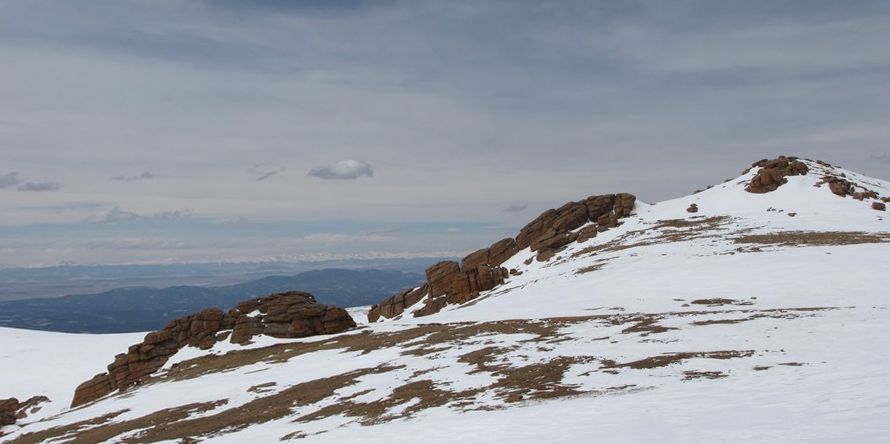 By the time we got back to Devil's Playground the wind had calmed quite a bit and it was turning out to be a beautiful day.


---


The view from Devil's Playground, with Pikes Peak on the left. (Click for larger image.)


---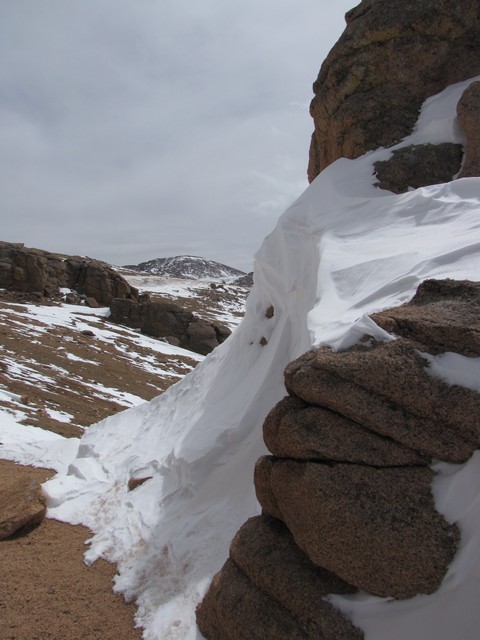 The snow at the Devil's Playground gap tells the story of the winds we experience earlier that day.


---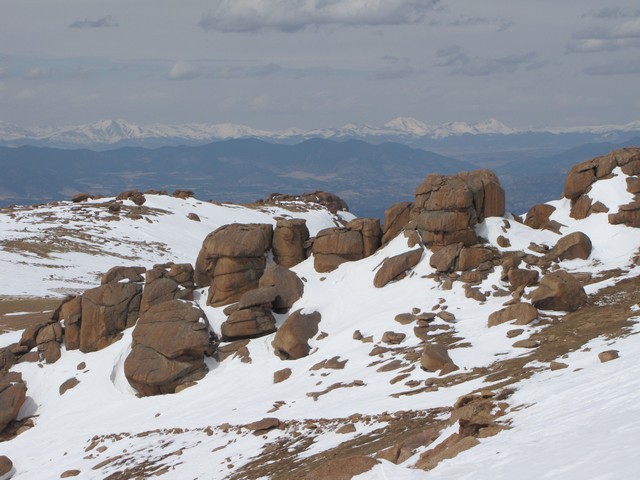 More of the Playground.


---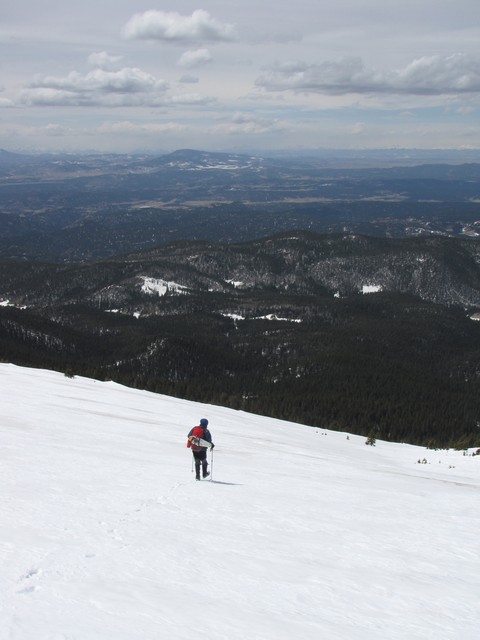 As I mentioned earlier we attempted to descend the standard route but the snow made it impossible to find. So we just glissaded down.


---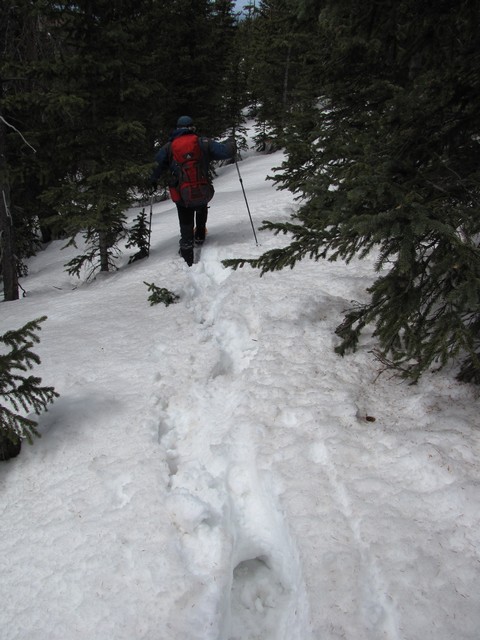 Once we were down to the trees we cut across the slope to get back to the trail. Unfortunately the snow was soft, wet, and deep.


---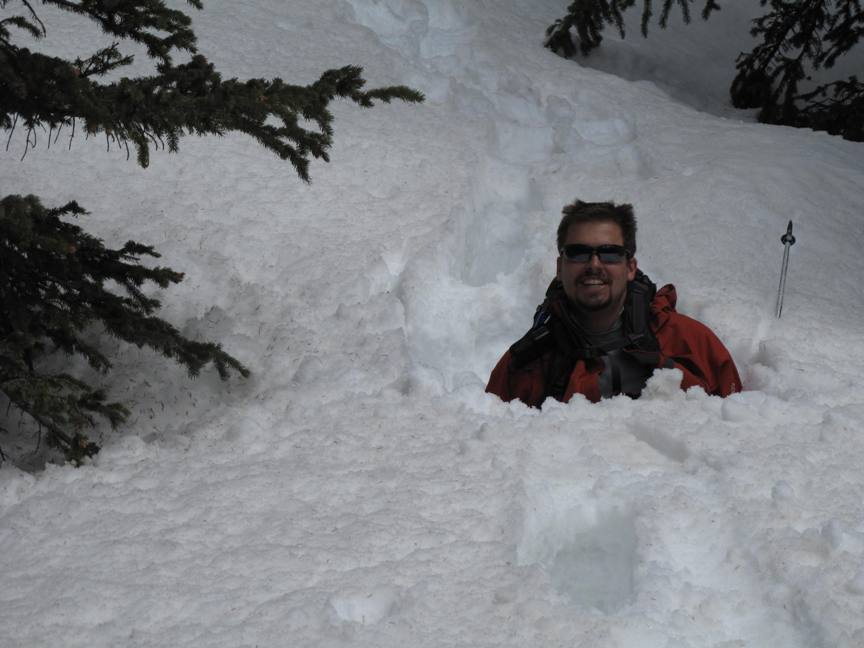 At one point I sank up to my chest. I am standing upright in this photo, and yes I am wearing snowshoes. The snowpack was extremely unstable and soft so the half mile to get back on the trail took us over an hour. A very exhausting mistake.


---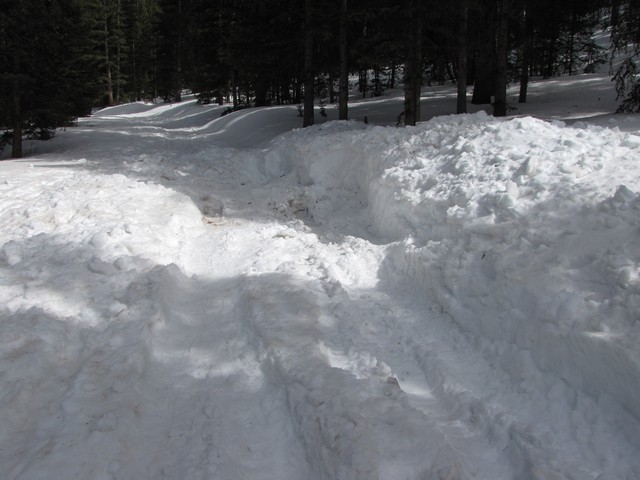 We parked a little above the normal winter parking lot, but right now I don't recommend going beyond that unless you're prepared to do some digging. We found many locations where people had been stuck and had to dig out. This one was the deepest, it looked like they had to dig a 3 foot pit to get their vehicle loose.


---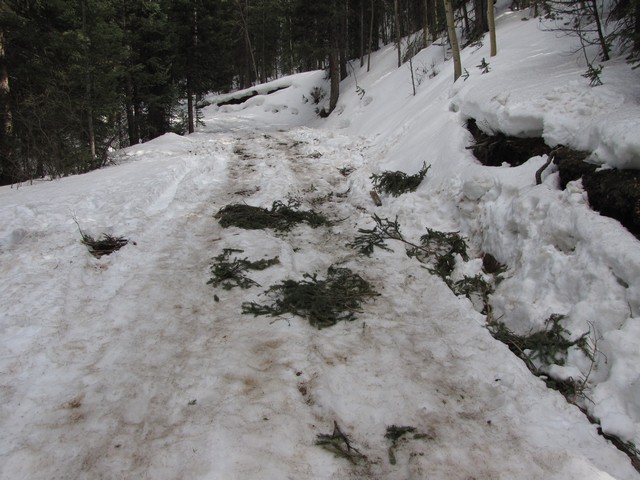 That one at least just dug up snow, most of the others really tore up the road and they ripped a lot of branches off of trees to use for traction. If you're going to attempt snowy roads, make sure you have a winch so you don't have to do this.




---
You are welcome to contact me with any questions regarding questions about, or problems with, this website. Just send me an e-mail at josh_friesema@hotmail.com.