May 23, 2010
The original plan this weekend was to hike Wheeler Peak in New Mexico, however due to me forgetting to turn my alarm clock on we had to make a quick 3:30am (should have been 3am) change of plans. Anyway the trip started with grabbing the Colorado's Thirteeners book by Gerry Roach and telling Jason to "just drive west, we'll figure it out on the way."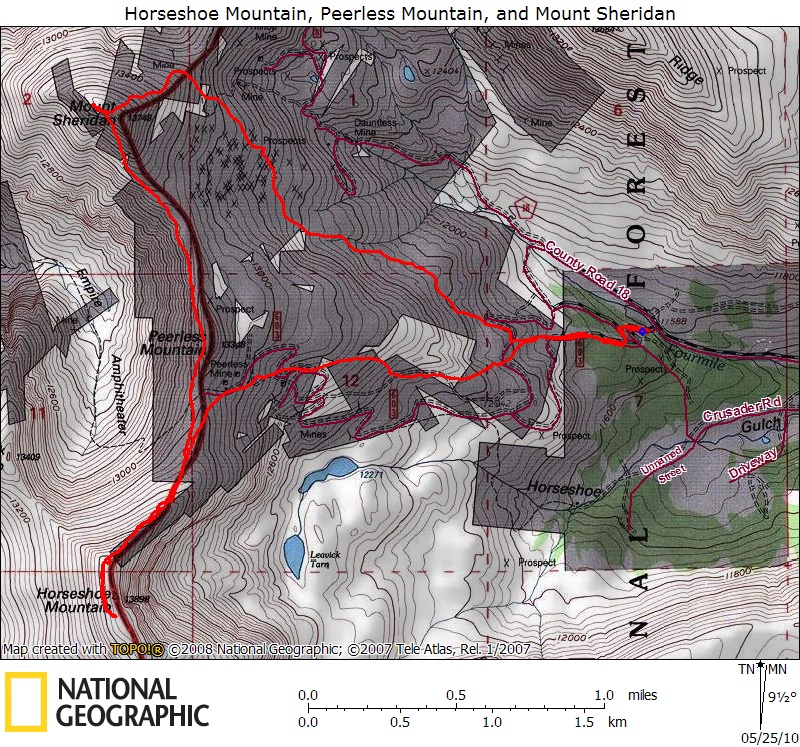 | | |
| --- | --- |
| Distance: | 7.25 miles |
| Elevation Gain: | 3,200 vertical feet |
| Time: | 5 hours |
---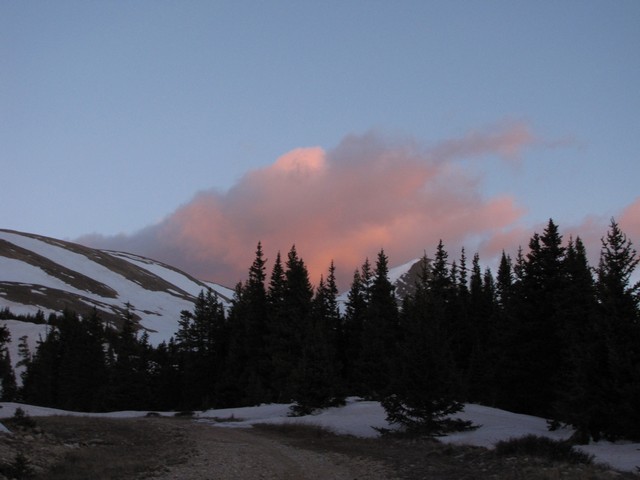 We arrived early enough to catch a very nice sunrise.


---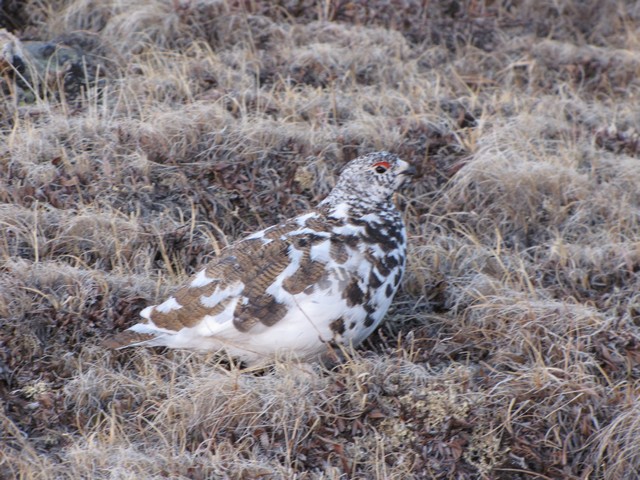 We also got to see some ptarmigan, they're easier to spot this time of year since the change of seasons and the change of camoflauge don't completely coincide.


---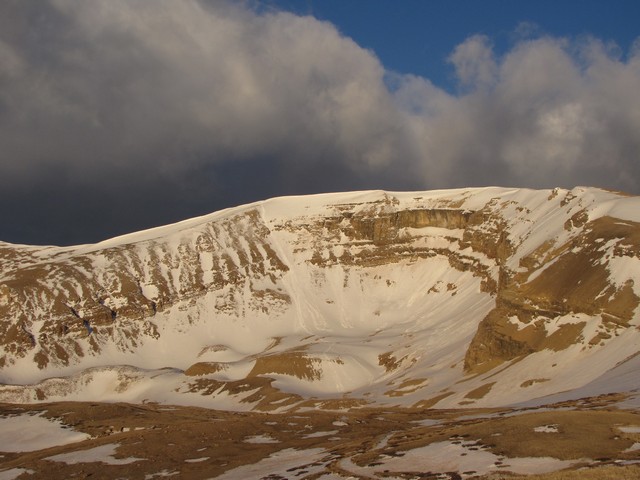 Horseshoe Mountain is a very distinct mountain.


---


I was impressed with the scenic quality of the trip.


---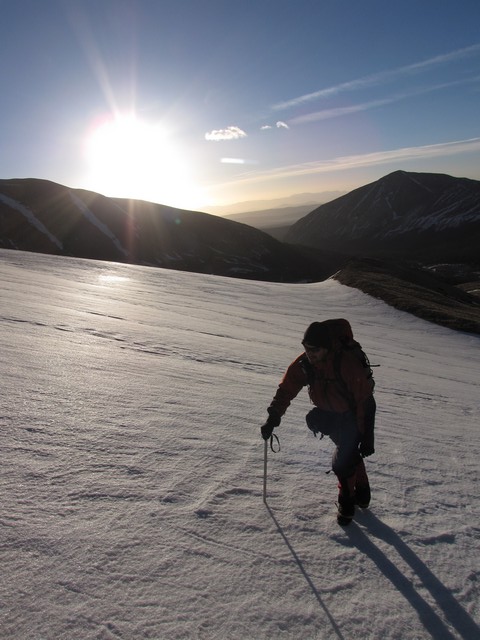 The hike went fairly quick due to the gentle route, we were well on our way up the mountain while the sun was still coming up.


---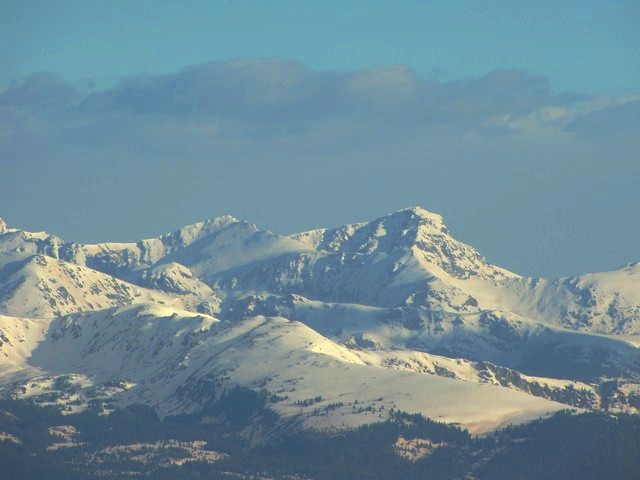 We got a great view of Mount of the Holy Cross and Holy Cross Ridge.


---


The view of the Sawatch from the summit of Horseshoe Mountain is completely unobstructed. This is the best view of the Sawatch I've ever seen. (click image for larger version.)


---


This is a labeled view from the summit, click the photo for a larger version.


---


From the summit of Horseshoe we then traveled north along the ridge crossing Peerless Mountain (the bump on the ridge in the lower center of the photo) and then headin up Sheridan, the peak on the left. Mount Sherman is the tallest mountain in the center further north along the ridge line from Sheridan.


---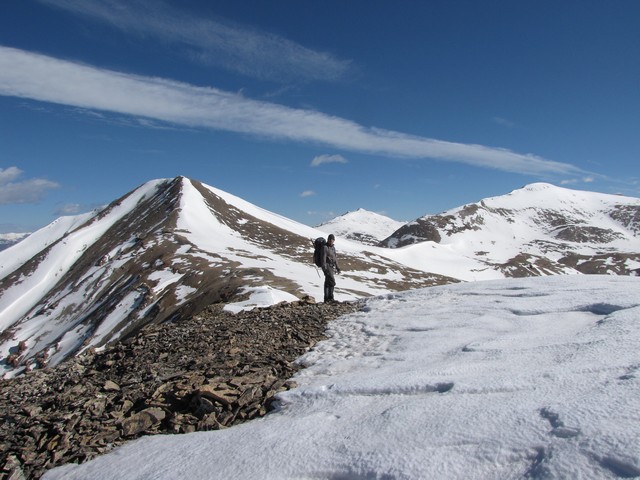 This is Jason on the summit of Peerless Mountain. Though the views are still nice the only impressive thing about this mountain is that it managed to get named.


---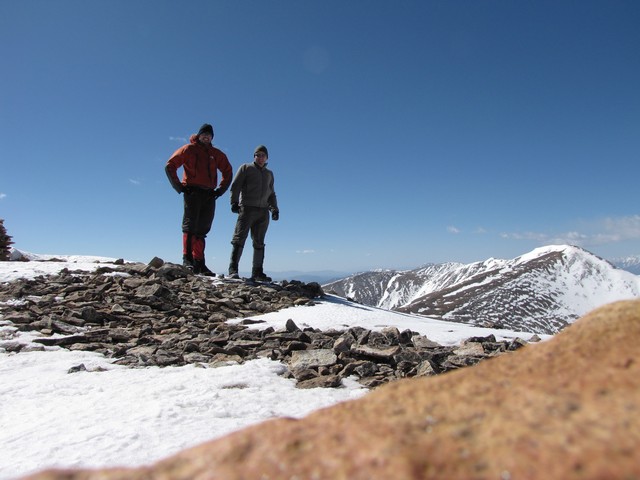 The ascent up Sheridan was a quick straight shot up the ridge. The summit was windy but we took some time to enjoy a nice bit of Irish Gouda cheese on crackers and split a Red Bull. That's fine dining.


---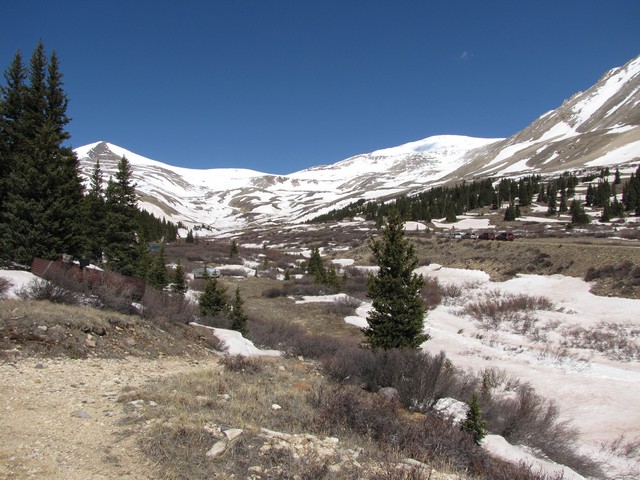 The trip out required a little navigation to avoid avy risk but not too bad. We returned to the car by 11, but even by then the snow had become quite soft. All in all it was a nice hike that provided some great views. Plus since none of the mountains were 14ers there was plenty of solitude though we did notice several hikers doing Mount Sherman.




---
You are welcome to contact me with any questions regarding questions about, or problems with, this website. Just send me an e-mail at josh_friesema@hotmail.com.