Weminuche Trail
Day 1 of 3 - August 6, 2011
Also visit: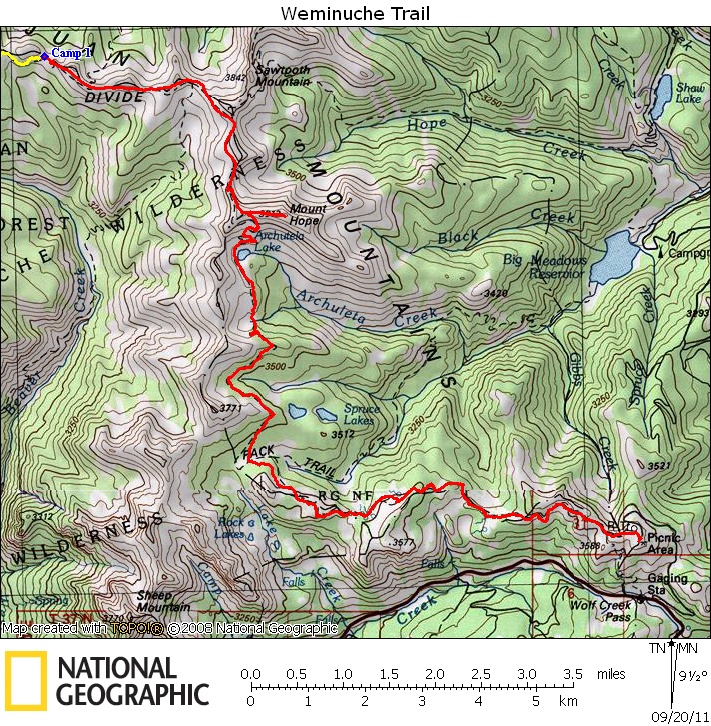 ---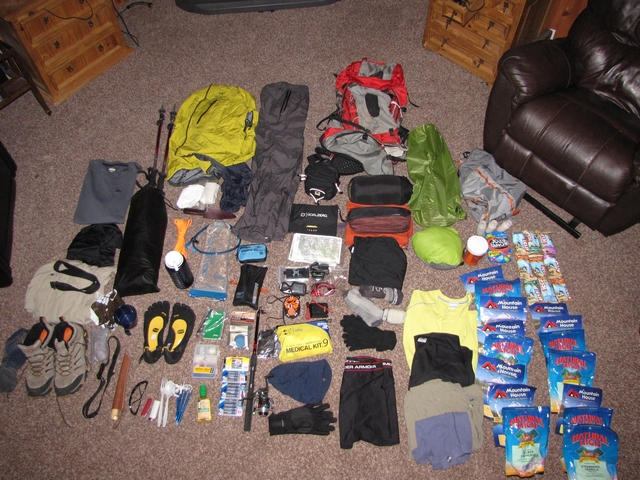 We worked hard to keep our pack weight down for the trip. Every pound in the pack was going to slow us down and use more energy. Fully packed my pack weighed 40lbs. 9 pounds of that was food.


---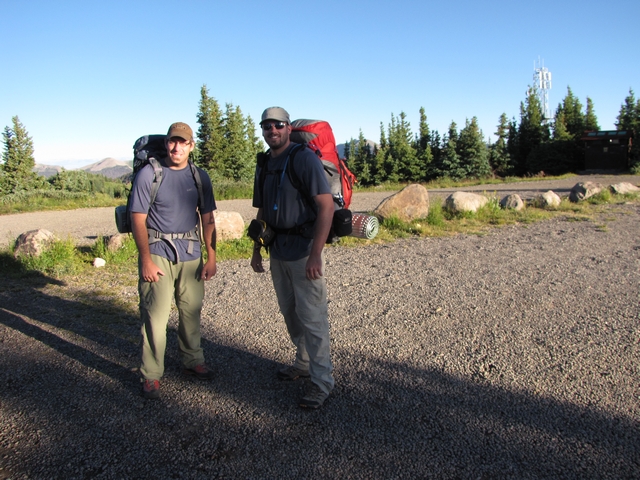 We began our hike from the Lobo Overlook on Wolf Creek Pass. We would be following the Continental Divide trail most of the way, with the plan to turn off the trail just beyond Bear Town and drop down into Silverton to finish the hike.


---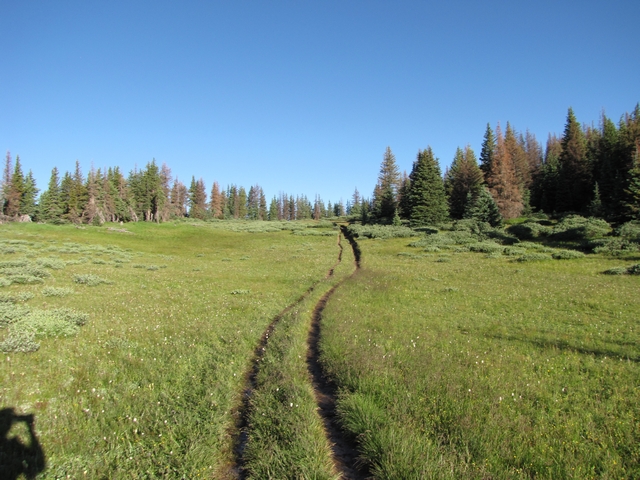 The trail begins well worn and easy to follow. Relatively flat too with just a few ups and downs.


---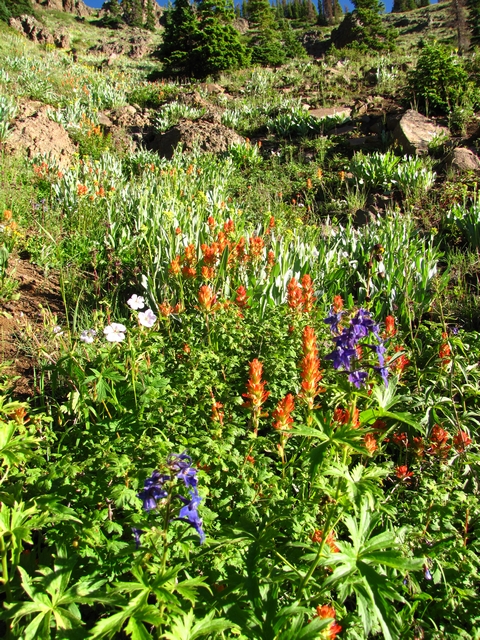 The wildflowers were in full bloom which added a wonderful aromatic and visual experience.


---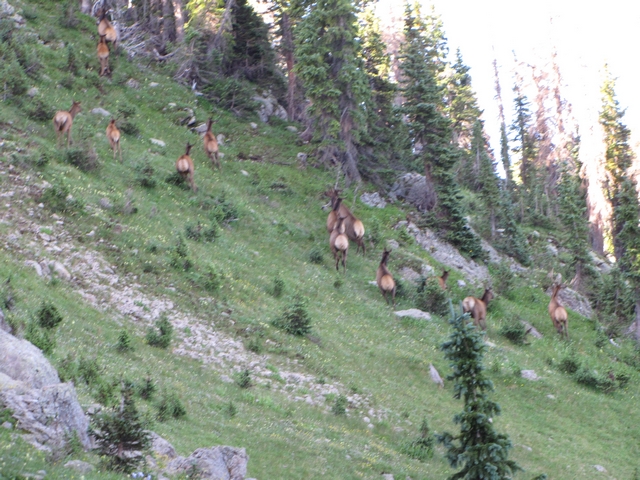 The fields were quite lush and have a reputation of being excellent elk habitat. We don't usually see a lot of wildlife while hiking but on this trip we saw several large herds. It's amazing how fast they can disappear into the rugged terrain.


---

A little over 4 miles into the trip we reached Rock Lake. Though a small obscure lake it was spectacular.


---
---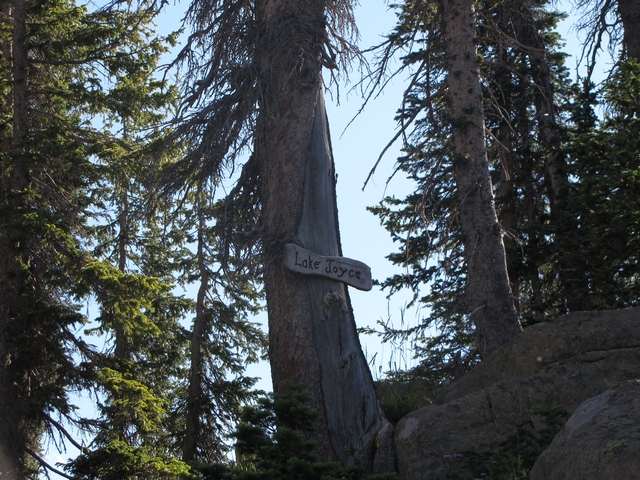 Apparently though someone named Joyce thought it was her lake and had hung a sign claiming it. If anyone knows the back story on this I'd love to hear it.


---


From Wolf Creek Pass to Lake Archuleta the trail stays just below treeline and stays off most of the high ridges. Progress through here is fairly quick and easy with one exception.


---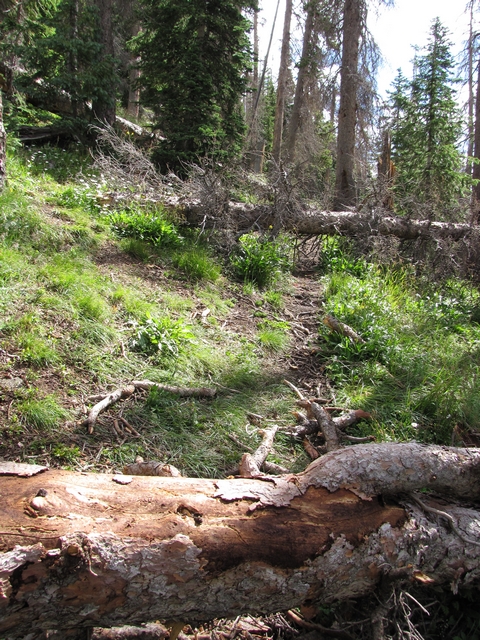 The exception being navigating around deadfall. The pine beatle has ravaged this area and any tree over about 8 feet tall is dead. Not some, not most, all of them. They've been dead long enough that they are begining to fall in large numbers, often blocking the trail.


---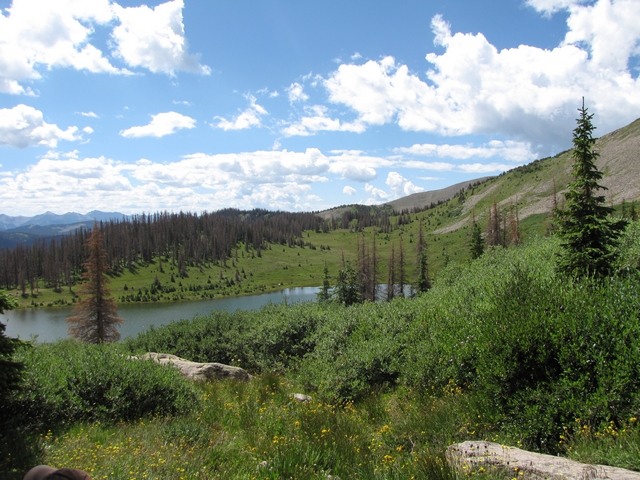 We made the mistake of waiting until we were just past Archuleta Lake to refill our water. What looked like streams turned out to be dry gullies. We looked at the map and realized we would have to back track a little to find water because it would be at least 6 more miles until we found another source. This was our first lesson in the rules of the Contintal Divide Trail, always refill your water when an opportunity presents itself.


---


We took a little side trip after Archuleta Lake and summited Mount Hope. We were able to look back over the trail we'd already traveled. We'd come a long ways already, a little over 10 miles, but realized that this was only a small fraction of the trail that still remained.


---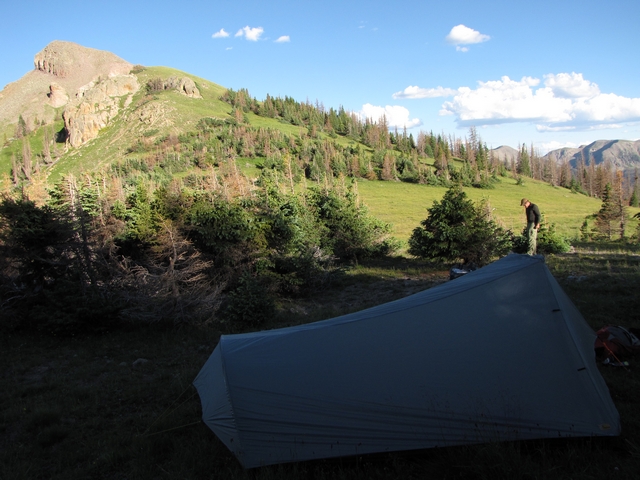 After Mount Hope we hiked another 5 miles until we found a camping spot that had access to water. Which really is the problem of hiking the Continental Divide Trail. Water is always going away from you. The other problem we had was finding a site that was not at risk of being crushed by dead fall. A very real hazard below treeline in the Weminuche right now.

We'd covered about 15 miles in day 1.


---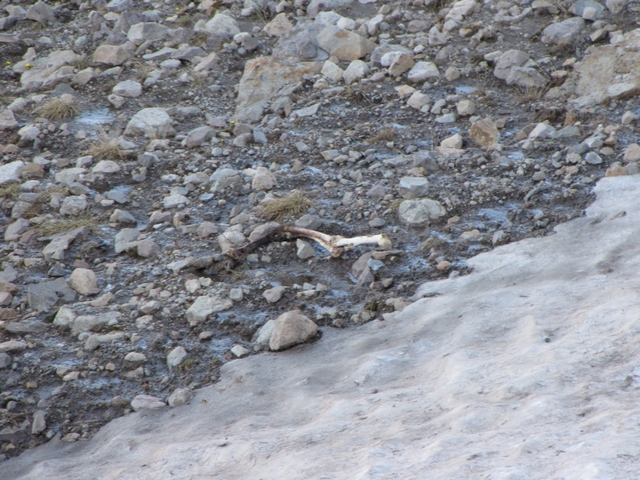 The only water we found was flowing out of a melting snow field. Unfortunately on one side of the snow field there was a decaying elk carcass. We got our water from the other side and hoped that between that and using the filter we wouldn't get sick. Fortunately no issue ever came from this.


---
---
You are welcome to contact me with any questions regarding questions about, or problems with, this website. Just send me an e-mail at josh_friesema@hotmail.com.