June 15, 2009
In preparation for a big hike coming up later this year I asked around for anyone I could tag along with on a hike. Since the day I could go was a Monday I was not suprised that Kevin Angell (a school teacher out for the summer) was the only response I got. He needed to do some training as well as he and his daughter were preparing for the Pikes Peak Ascent later in the year. He also only had one 14er left in the Sawatch range so he chose to do Belford and Oxford. (This was his 3rd attempt to get Oxford.) The group would be Kevin, his daughter Terissa, her boyfriend Nate, and me.


Also visit my first trip up Mount Belford or my trip up Oxford via Mount Belford.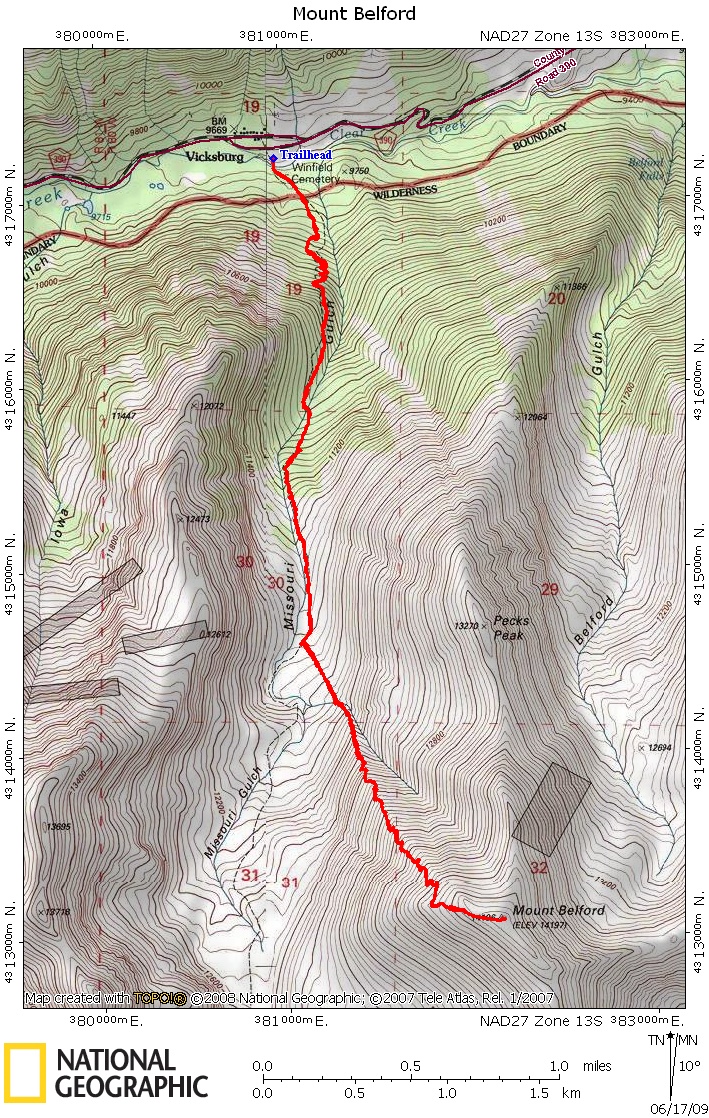 ---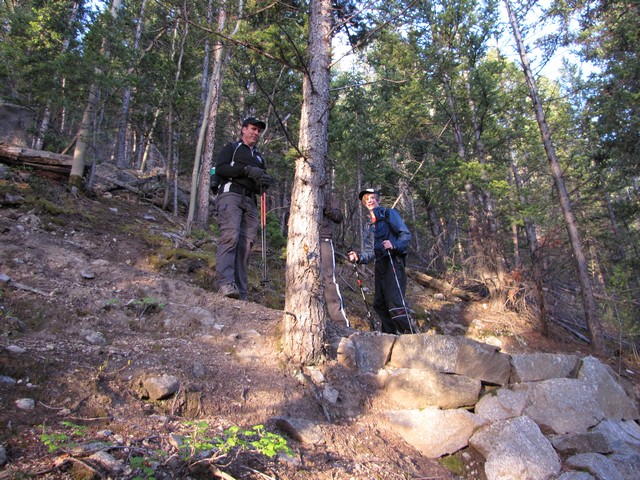 We began our hike right around 5:45. It sure is nice this time of year when you already have daylight that early.


---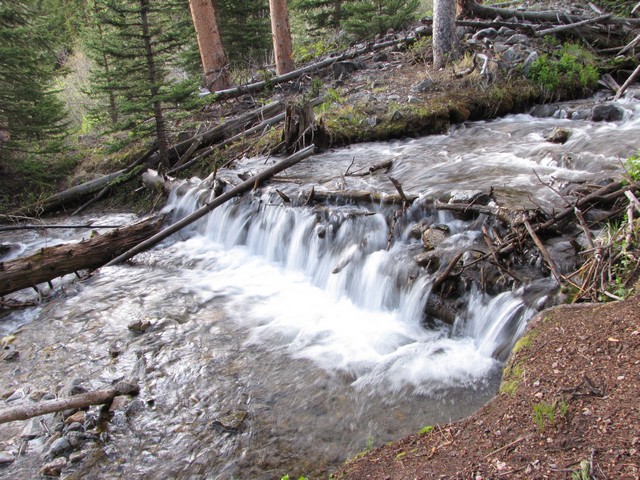 We made pretty quick time to the creek crossing (it's not easy to keep pace with a couple of marathon runners). The creeks were full due to the run-off, but that's not a problem on this trail. There's a great bridge across Clear Creek and then a decent one across Missouri Gulch creek.


---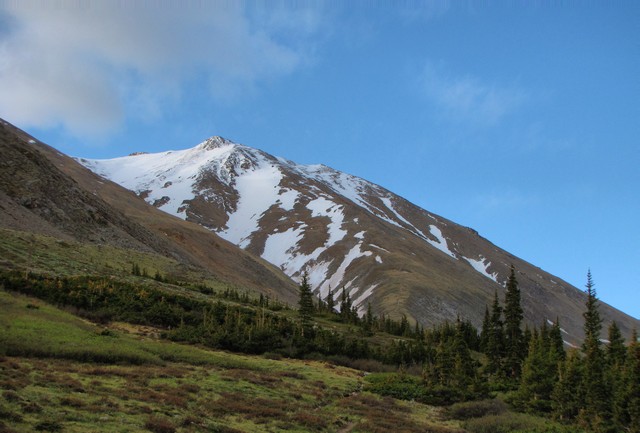 After an hour of hiking and 1500 vertical feet, the first goal came into sight. The summit is actually the rocky bump to the left of what appears to be the summit from this angle. The route goes directly up the ridge leading to the false summit.


---


Click for full sized version.
Small clouds began forming as we worked our way up the ridge.


---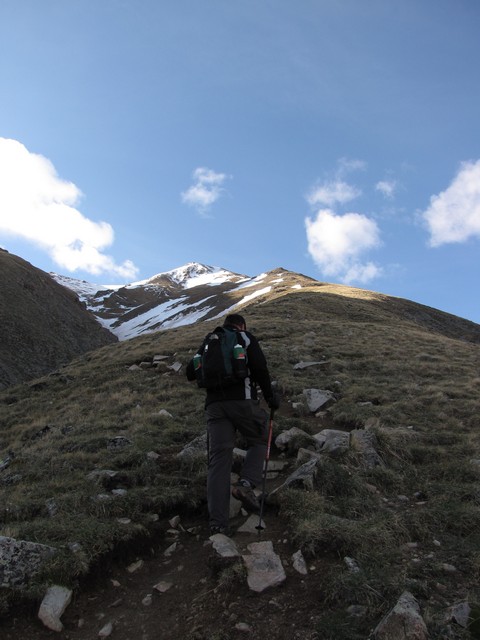 I do love how direct this route is, lots of switchbacks straight up the ridge. Nate counted 38 stairs. (i.e. one right turn and one left turn together makes one stair.)


---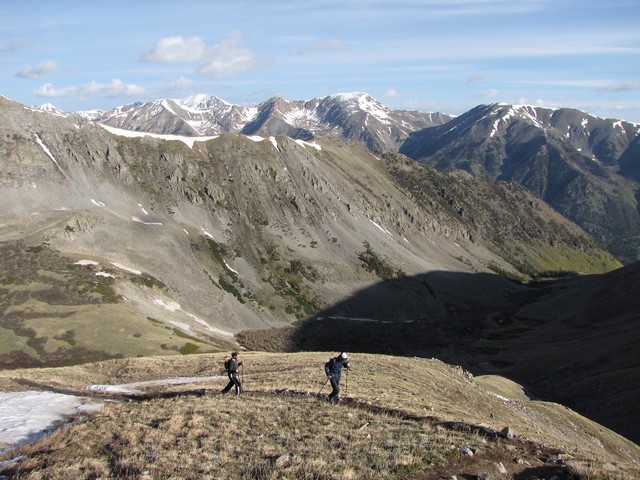 It was still a bit early for the high country to be greening up, but we didn't really have to deal with snow until about 13,500 feet.


---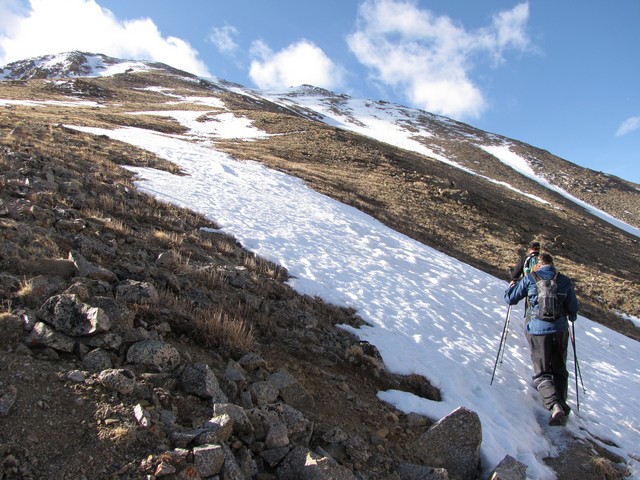 The first few patches of snow had trails cut across them and were not an issue at all.


---


Click for full sized version.
Missouri Mountain was holding some nice snow in it's couloirs still.


---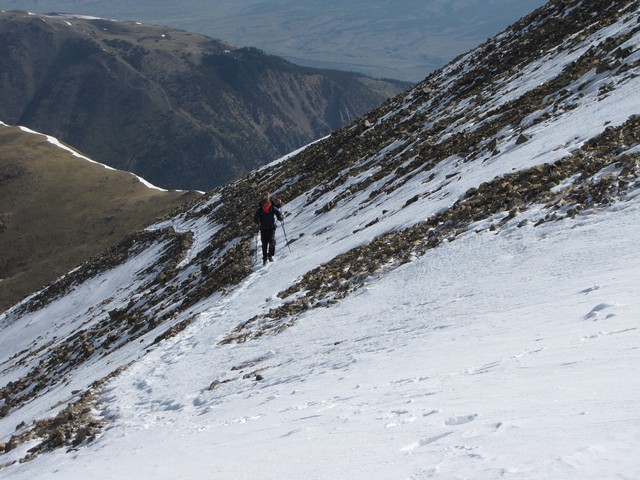 Just as we reached the saddle below the false summit we finally lost the trail in the snow. It's pretty easy route finding from here anyway. Plus the slope is nearly flat and the snow was solid so the route wasn't any more difficult than later in the summer.

---
---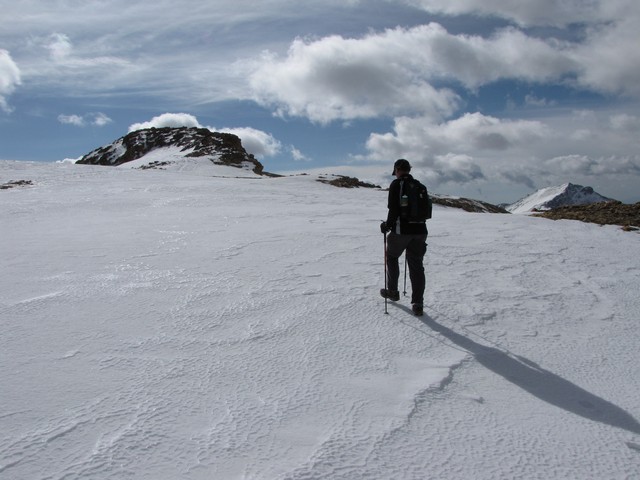 The winds picked up a bit as we reached the summit. The clouds continued to build but were moving past quite fast.


---


Click for full sized version.
On the summit we decided that Nate and I would wait on Belford while Kevin and Terissa went for a quick attempt on Oxford. However plans quickly changed as they realized the descent to the saddle probably required at least an ice axe (which they did not have) and the clouds were building extremely fast. We'd gone from blue skies with a few clouds to mostly overcast with a few big dark clouds in an hour. We decided to head down.


---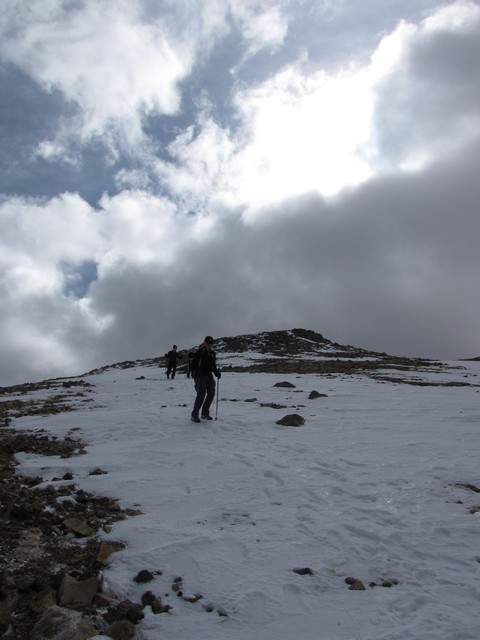 Turning around at this point for the third time had to have been a tough call by Kevin, but it was a smart decision with the weather deteriorating so quickly and so early (we were on the summit by 9).


---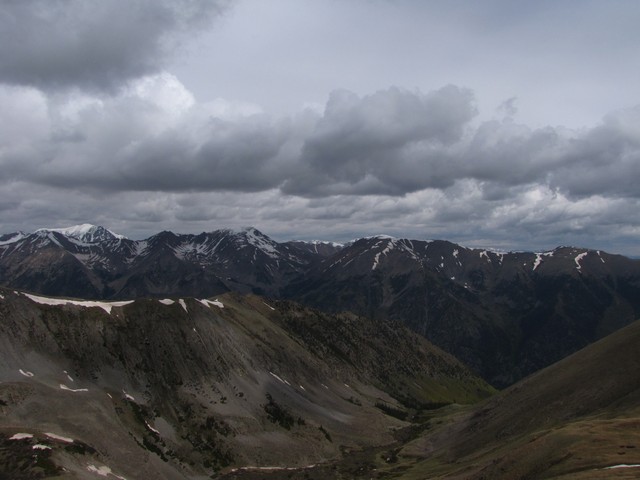 To the north we saw several large clouds forming as we decended.


---

As we reached the bottom of the ridge we came across a couple of ladies that asked about the weather. We told them it was looking rough and it would be wise to not proceed.


---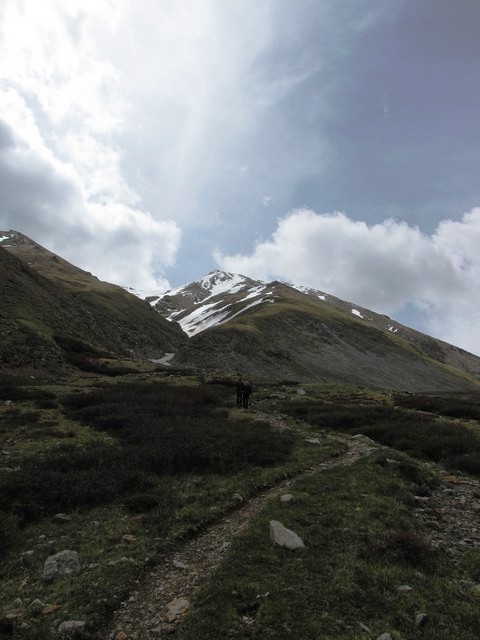 Suprisingly they did decide to turn back, and unfortunately not 30 minutes after they turned back the clouds blew off and blue sky came out. It was a temporary window, but had they continued it probably would have been good timing to at least safely hit Belford, and Kevin and Terissa could have done Oxford. It's so hard to predict.


---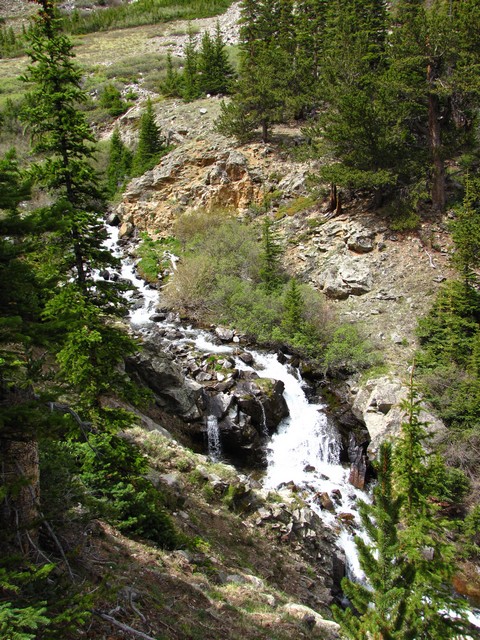 As I do everytime I visit this valley, I got a nice shot of the falls at treeline.


---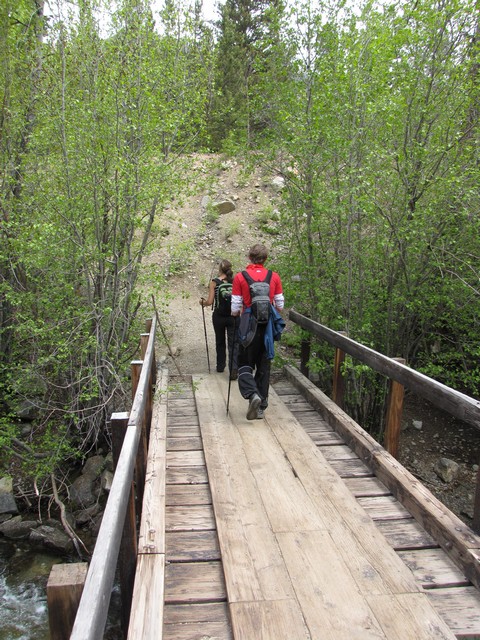 We got back to the car at 11:45. It had been a 6 hour trip with about 30 to 45 minutes at the summit.


---
---
You are welcome to contact me with any questions regarding questions about, or problems with, this website. Just send me an e-mail at josh_friesema@hotmail.com.