MOUNT BELFORD

I climbed Belford with Jason and Brittney. This hike is not an easy one. The 4500+ feet of elevation that must be gained comes in a few short sections that really wear a person out. The hike starts off relatively simple, but soon enters the Missouri Gulch switchbacks that give you a warning of what lies ahead. The trail then eases off again and you enjoy a nice gradual ascent into Missouri Gulch which opens up to some spectacular views. In Missouri gulch the trail splits and a left turn heads up Mt. Belford. It is here that the Belford Switchbacks are visible and show what is in store. These switchbacks lead up a relentless 45 degree ridge, taking you from 12,000 to 14,000 with no breaks. Just before reaching the summit though the trail nearly levels off and the last 200 yards are a breeze.

Also visit my 2009 trip up Mount Belford or my trip up Oxford via Mount Belford.





---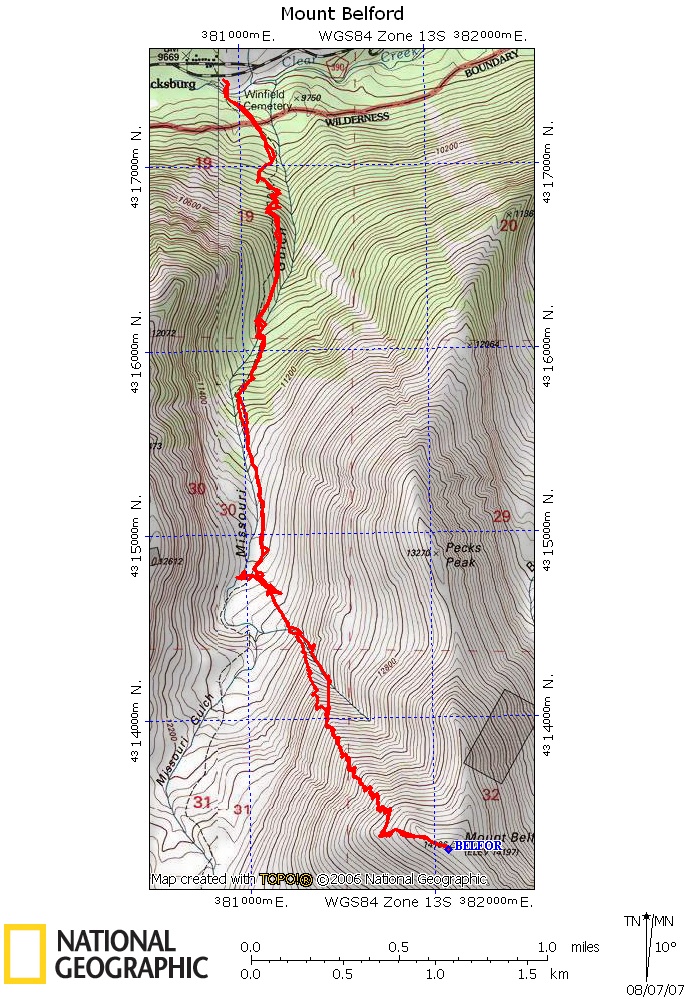 ---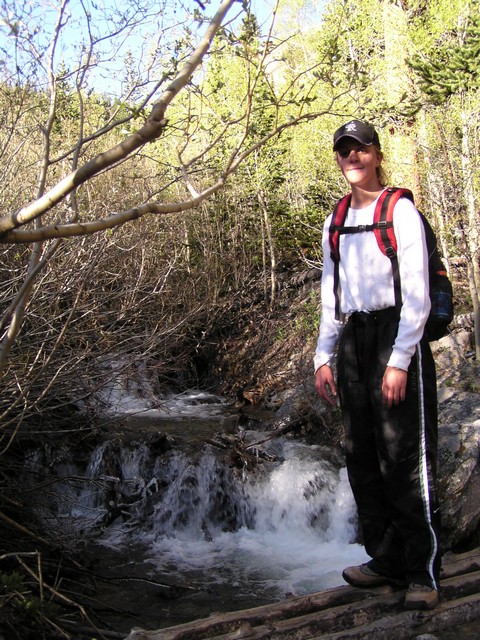 This is the only stream crossing on the hike, but on a cold morning the logs can be icy and dangerous so hiking poles are a good idea.

---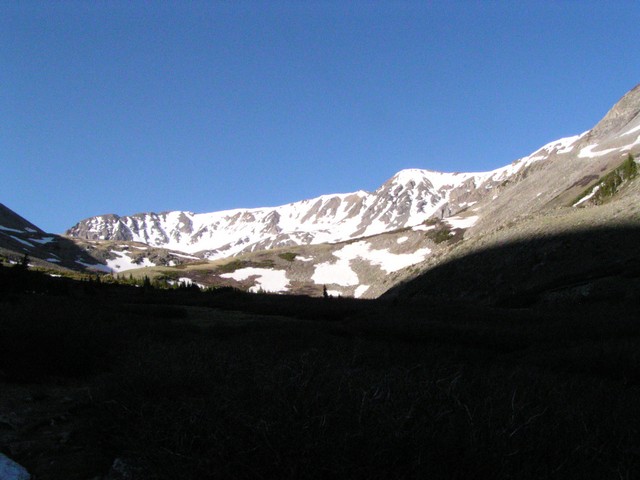 Morning light striking Missouri Ridge. Don't be decieved, the summit of Missouri is actually on the far left of the photo.

---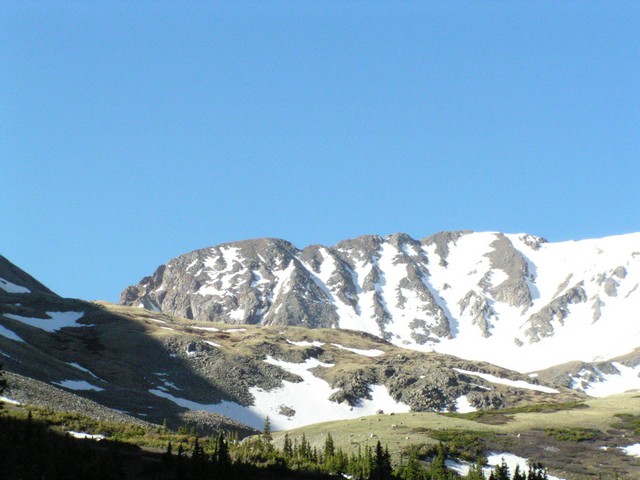 A closer look at the summit of Mount Missouri.

---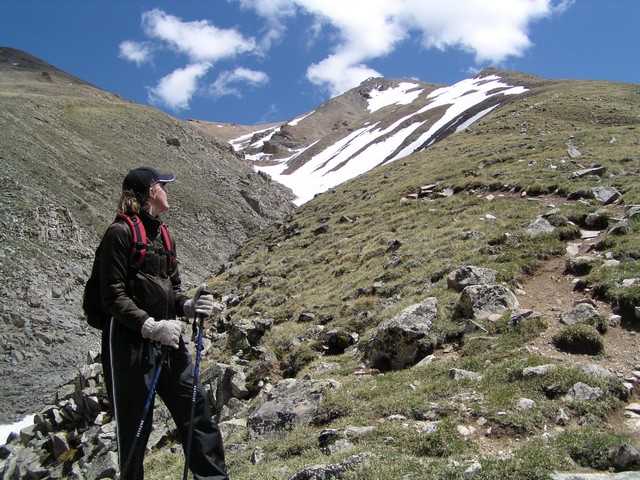 Brittney looking up the ridge of Mount Belford at the relentless switchbacks.

---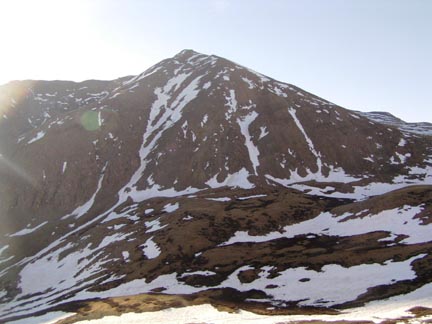 This picture was taken of Belford when I was hiking Mt. Missouri. The Ridge on the left just below the highest ridge, is where the trail ascends the mountain.

---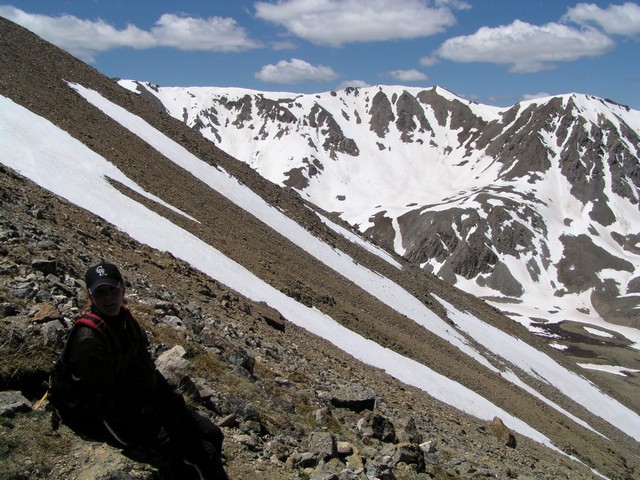 Brittney resting on the ridge.

---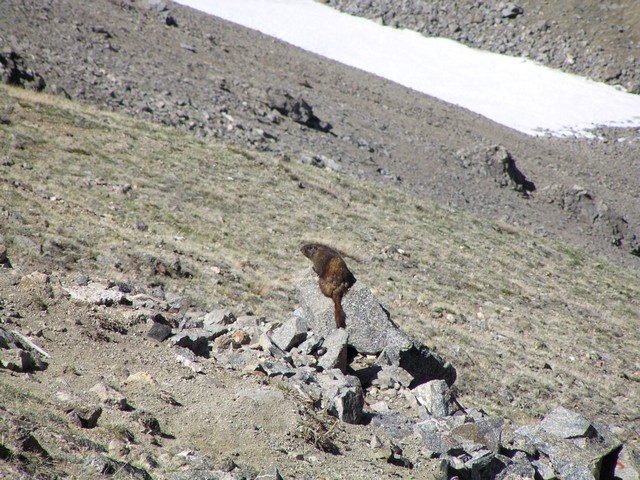 A marmot resting on the ridge.

---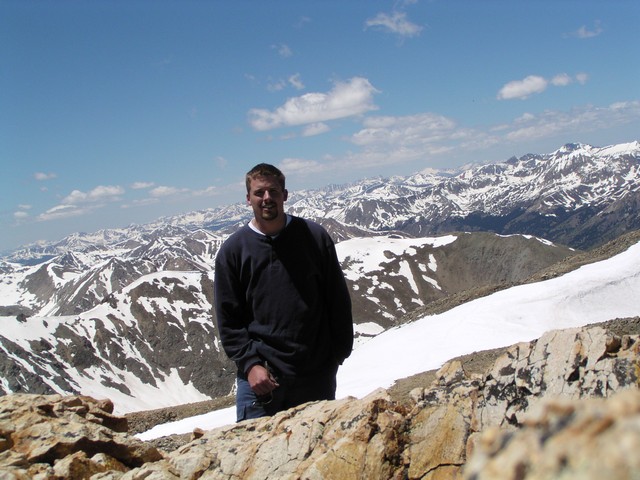 Near 13,900 feet Brittney began to have serious symptoms of altitude sickness. I stayed with her while Jason went to the summit. When he returned he and Brittney began their descent while I went to the summit. I didn't have a tripod, so I just set the camera on a rock and got a photo of myself.

---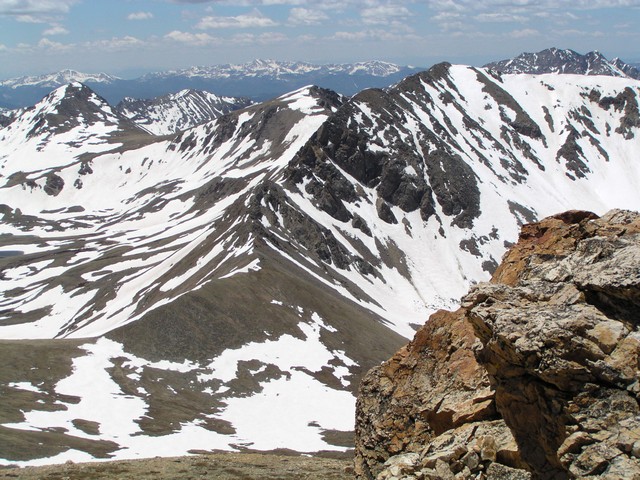 Missiouri Mountain seen from Belford. The orange rock on the right is what makes up the very unique summit block of Belford..

---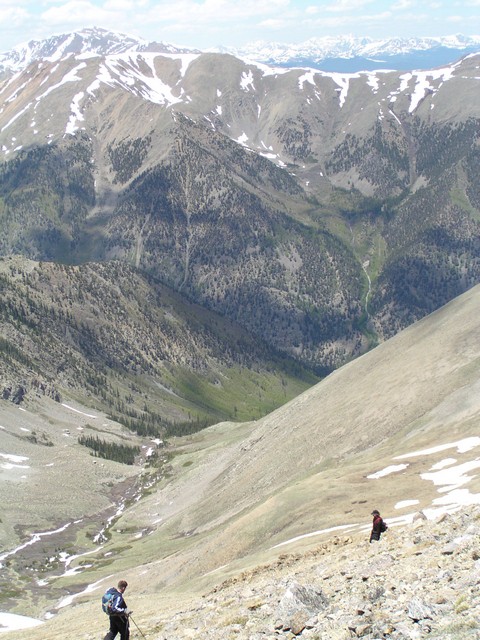 It didn't take me long to catch back up to Jason and Brittney.

---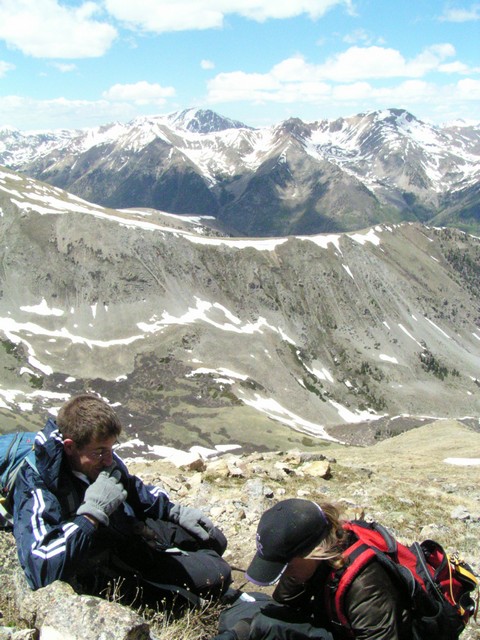 Brittney was pretty disappointed about not making the summit, but there's not much you can do about altitude sickness other than head down.

---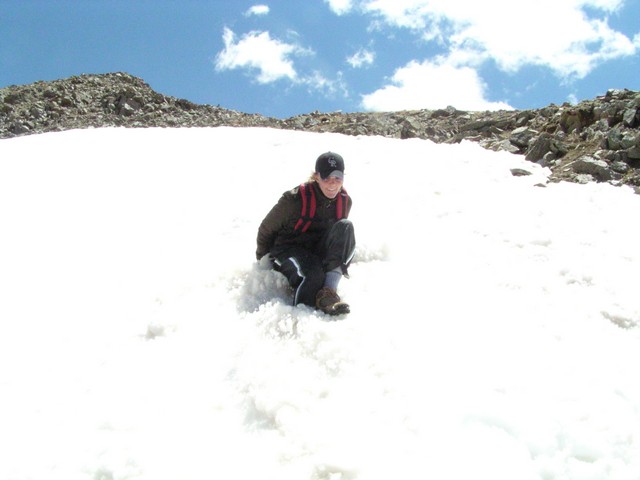 We got to do a little glissading which lifted her spirits a bit.

---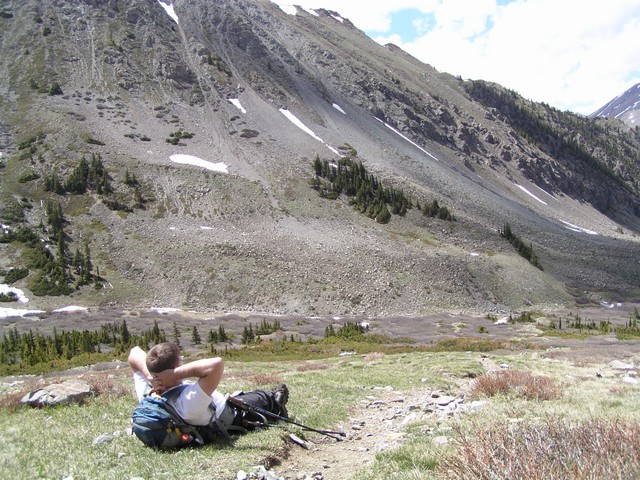 We took a little rest at treeline before tackling the rest of the hike out.

---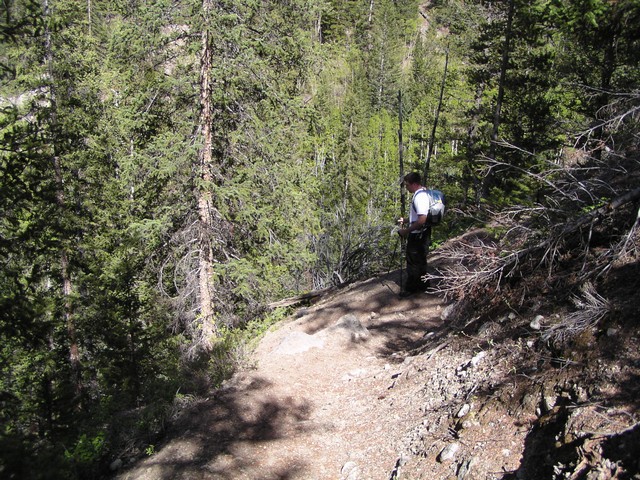 There always seems to be more switchbacks on the way down than on the way up.
---
You are welcome to contact me with any questions regarding questions about, or problems with, this website. Just send me an e-mail at josh_friesema@hotmail.com.