Links
---


An excellent store in downtown Colorado Springs. Great gear, great people. (No they don't sponsor me, I actually like this store.)
---

14ers.com - An excellent resource for climbing Colorado's Fourteeners.


---


I don't know who Grog is, but he's got a great online resource for basic climbing knots.


---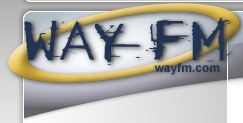 WAY-FM - My favorite Radio station. It's headquarters are in Colorado Springs, but is only available on the web here.


---

Another outdoor enthusiast, but more of a zany approach.