February 22, 2009
Well the first hike of 2009 turned out to be unsuccessful. It was a great hike still, I just lost motivation at 12,000 feet when we hit 45mph winds. I've done this peak before (unfortuneately no pics or trip report from that one) and didn't really feel like battling the wind all day to get there. Perhaps I will give it another try in the Spring. (Well I didn't make it back until the fall, Click here to read about it.)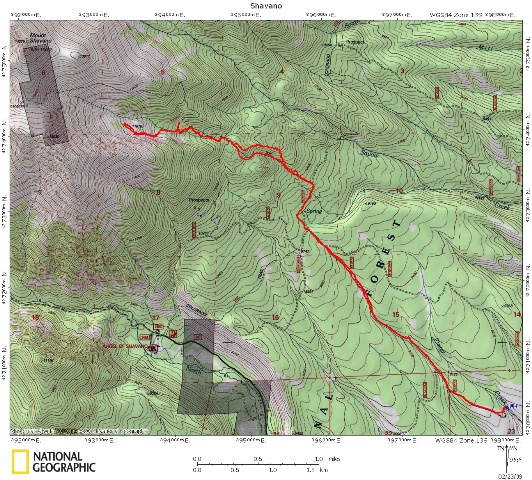 click for larger version.



---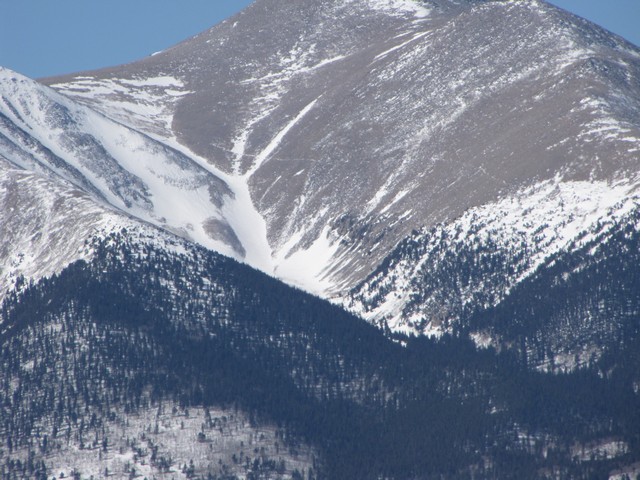 We got a distant view of the Angel from Highway 285. From here we decided that the Angel Couloir looked pretty promising and made it our intended route.


---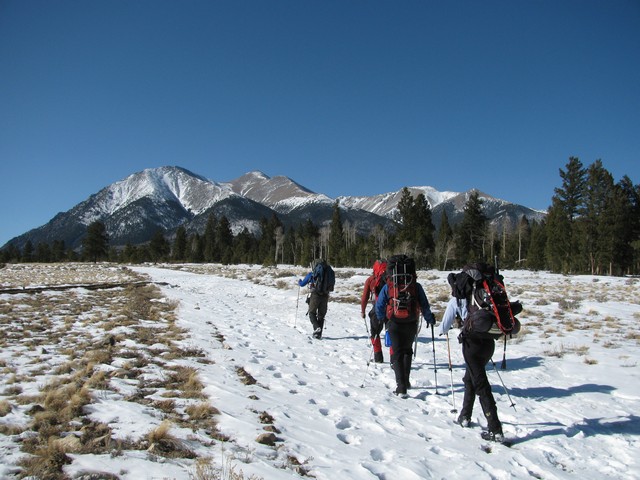 Due to the road being blocked by a 10 foot tall and 150 foot long snow drift (seriously), we had to start hiking from 2.5 miles away from the summer trailhead. Mount Shavano sure looks a long ways off at this point.


---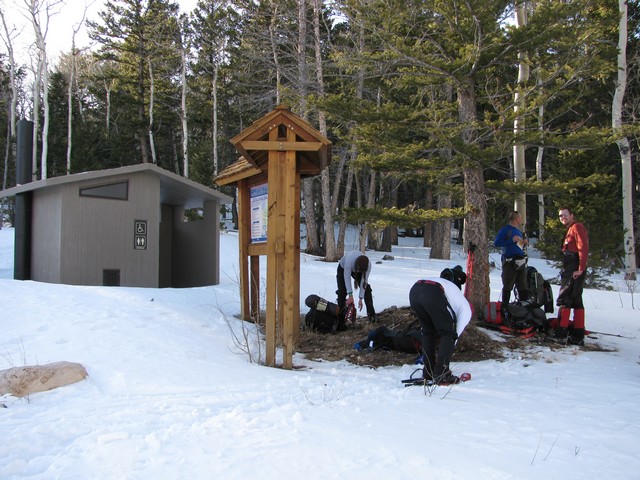 When we reached the summer trailhead it became necessary to don the snowshoes.


---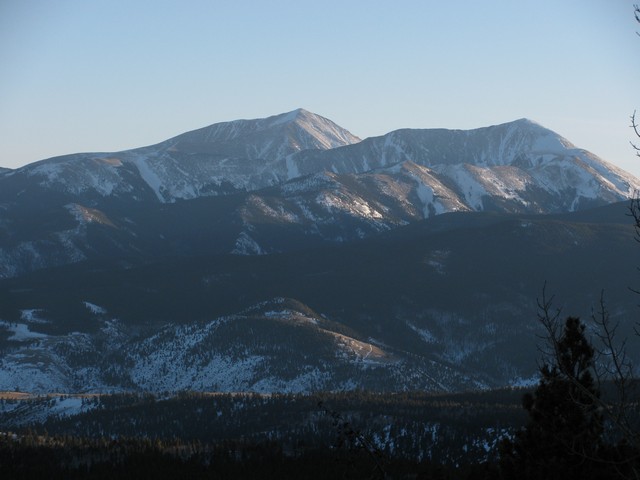 As we continued on and daylight began to fade we enjoyed views of the last few rays of sunlight hitting Mount Ouray to our south.


---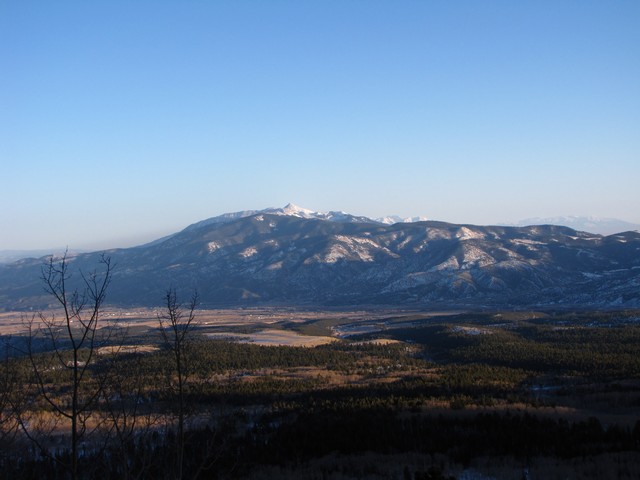 The view of the northern Sangres was also nice.


---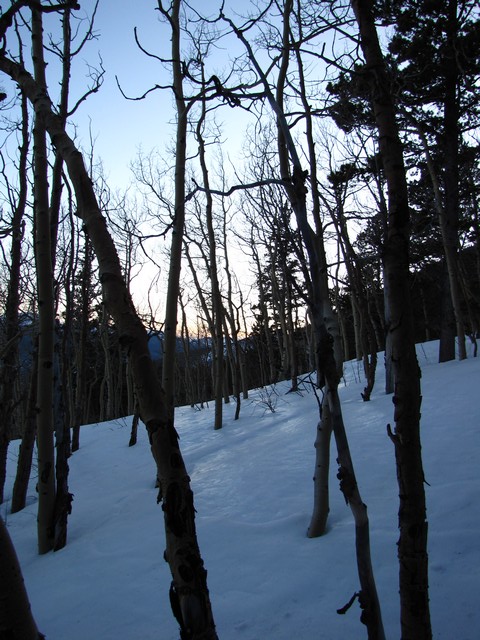 We got a bit off route on the way up and had to work through some tight trees. This is always a bit of a challenge with the ice axe sticking out from the backpack.


---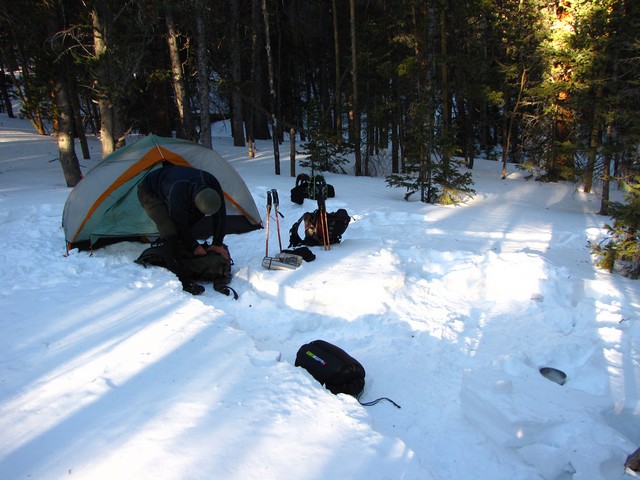 We camped at about 11,000 feet. During the night we heard the winds get pretty stong. Fortunately our location was protected, but we could hear it in the trees above. As we were preparing to hike on, two party members decided they'd already had enough and headed out.


---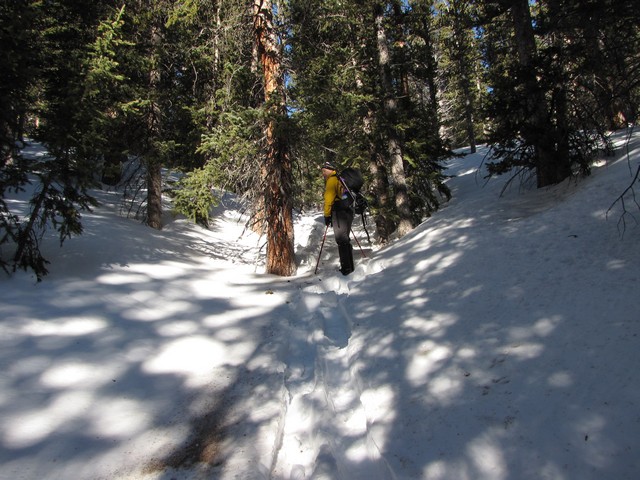 Mark Rockefeller, Aaron Sudduth and I continued on following a trail clearly set by someone who wasn't quite sure where they were going.


---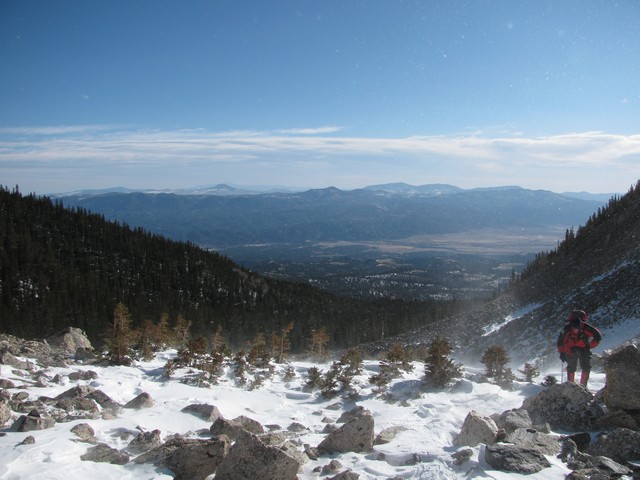 As we broke treeline we got our first real taste of the wind we'd been hearing all day.


---


Click for larger version.
The circ of the Angel was awesome despite the wind.


---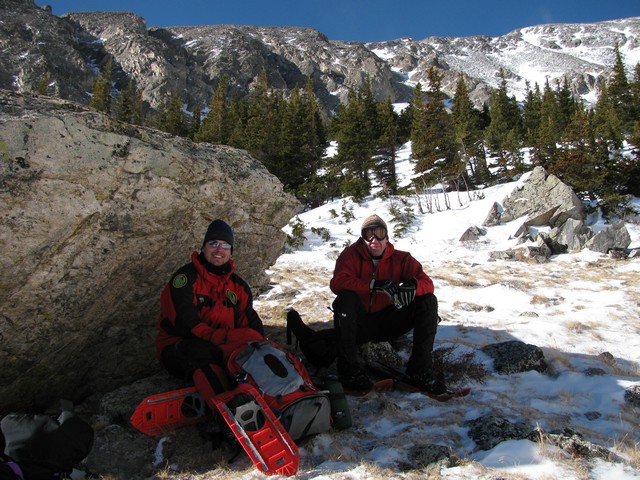 When we reached nearly 12,000 feet we sat down to discuss the prospect of moving on. It was doable, but just wasn't going to make for an enjoyable trip. My anemometer was reading 40+ mph winds blowing directly into our faces. We decided to pass on the summit this trip.


---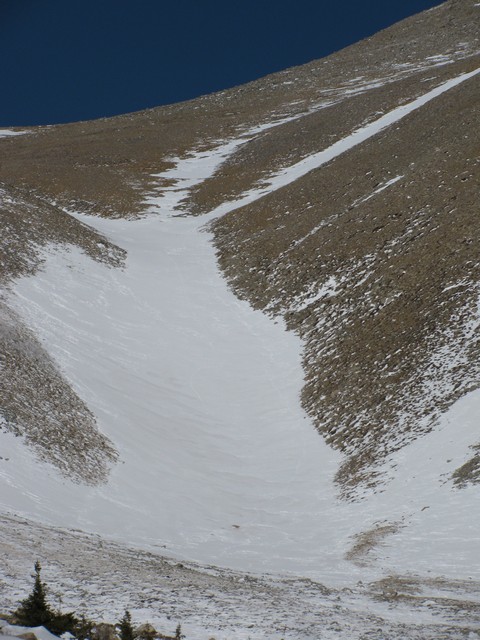 The conditions on the right side of the angle did look perfect though. No distant signs of avalanche risk.


---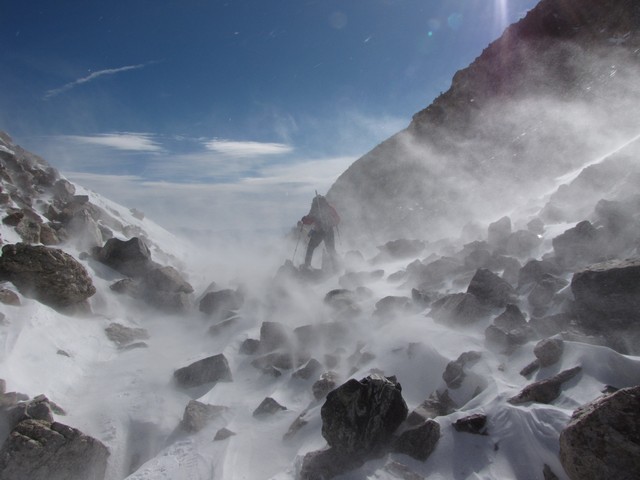 So we turned our backs on the wind and began our trek out.


---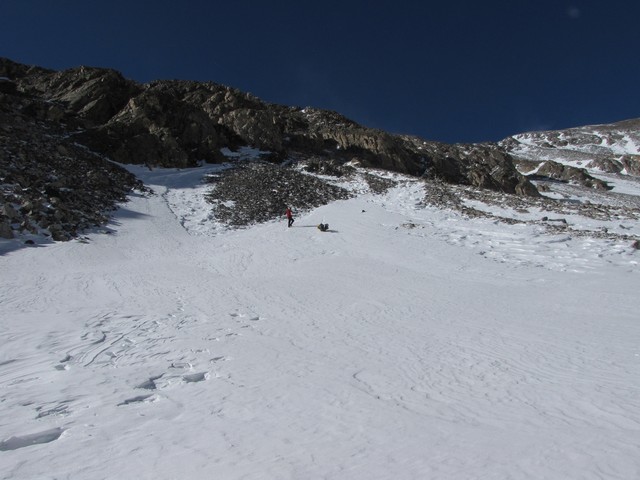 Before leaving though we did find a nice slope with great run-out for practicing self arrests.


---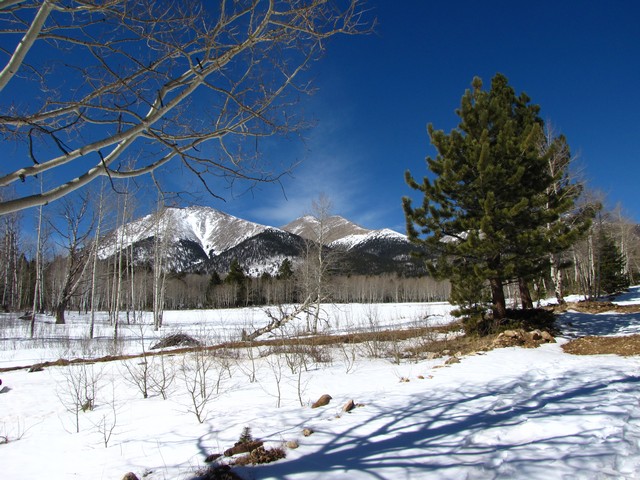 The skies were perfect for the long walk out, but winds never died down. Aaron had his iphone with and was able to find out that NOAA was registering 60mph winds at 13,000 feet. I'm happy we chose not to push on.


---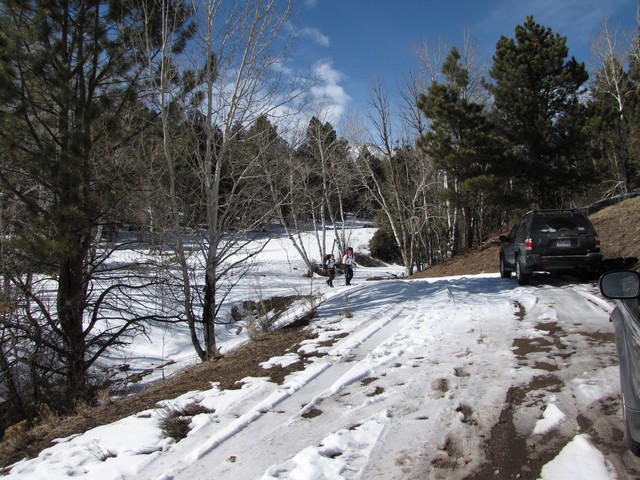 This route would have been perfect for randonee. We could easily have skied from the circ all the way back out to the cars.




---
You are welcome to contact me with any questions regarding questions about, or problems with, this website. Just send me an e-mail at josh_friesema@hotmail.com.