August 22, 2009
After a failed attempt earlier this year I came back to give it another try. This time was a lot easier though. No snow and we were able to drive all the way to the trailhead. To read about the previous attempt click here.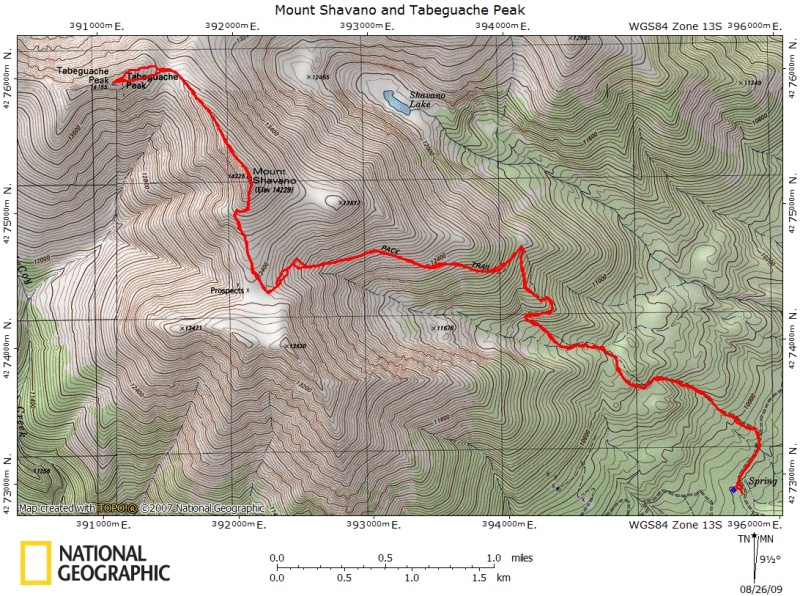 click for larger version.



---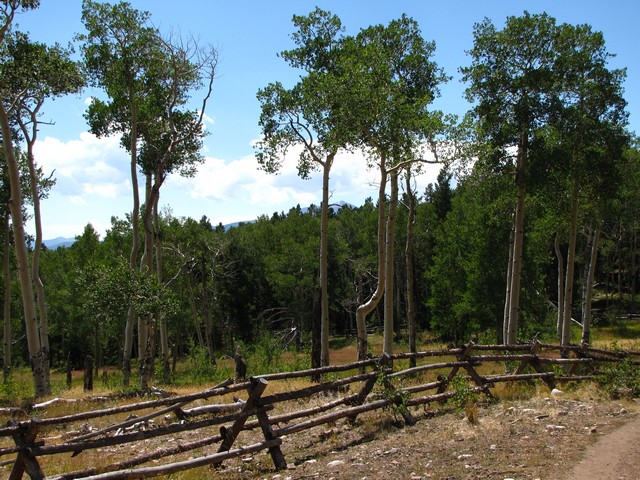 I love the start of this hike as it parellels the old log fence through the aspen grove. Very serene. (Photo taken later in the day)


---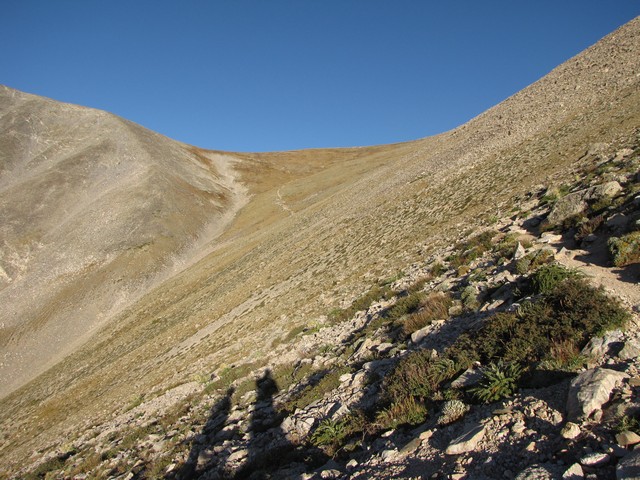 We left the trailhead at around 5:30 so it wasn't really light enough for pictures until we were above treeline. Unfortunately since the hike is through heavy trees till then we could tell there was a beautiful sunrise but couldn't really see it.


---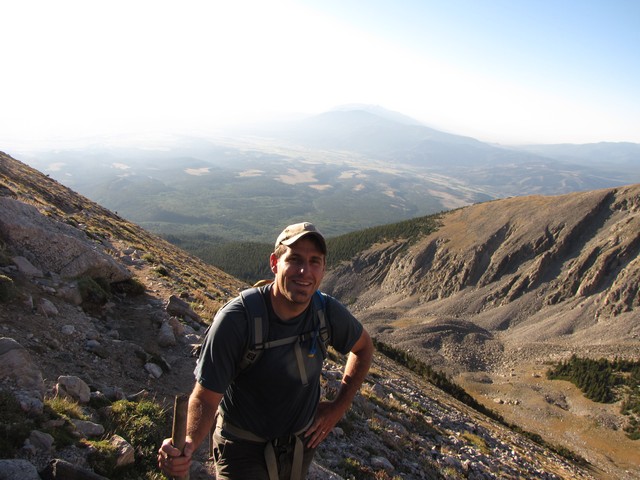 The fires in California were once again making for some really hazy skies, and the valleys were full of brown clouds. Of course the up side is the smoke is the reason for the very colorful sunrise.


---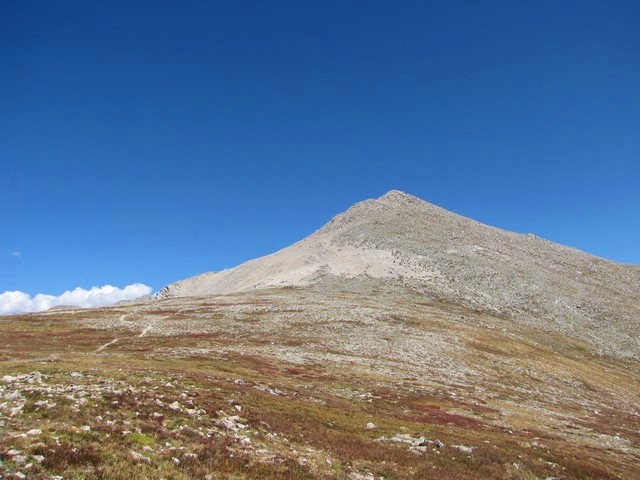 Once on the saddle the peak is deceptively close. Fortunately there is just a small false summit, the true summit is just barely out of view.


---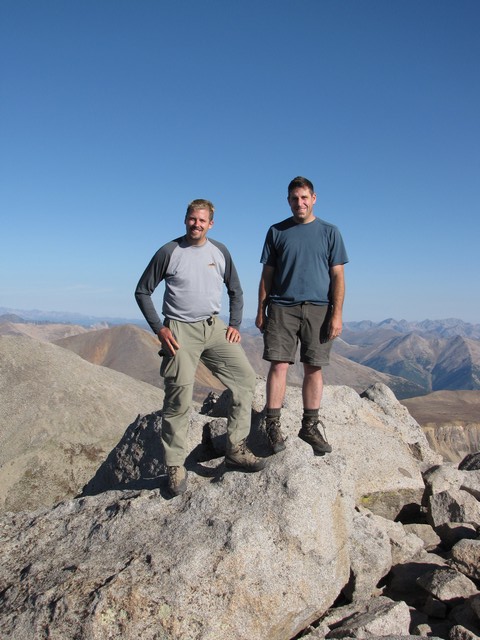 We reached the summit in a little under 3 hours. Not bad, though one guy sped past us on the way up. He was planning on hitting Yale later in the day.


---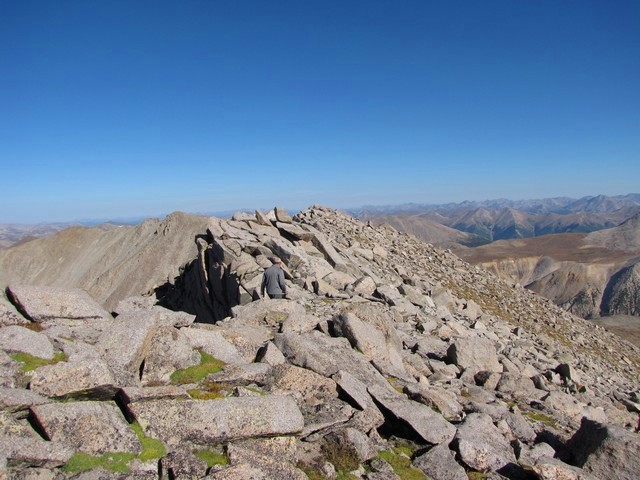 From the summit of Shavano, the route to Tabeguache peak is straight forward. Just follow the ridge NNW to the saddle staying slightly on the right (east) side. It's pretty enjoyable rock hopping.


---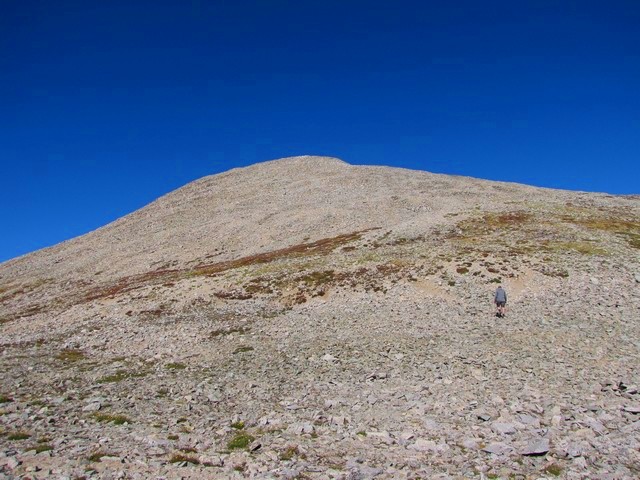 Once at the saddle the terrain changes drastically to small loose sharp rock. It's a much shorter steeper trip from the saddle to Tabeguache than what you descend from Shavano to the saddle.


---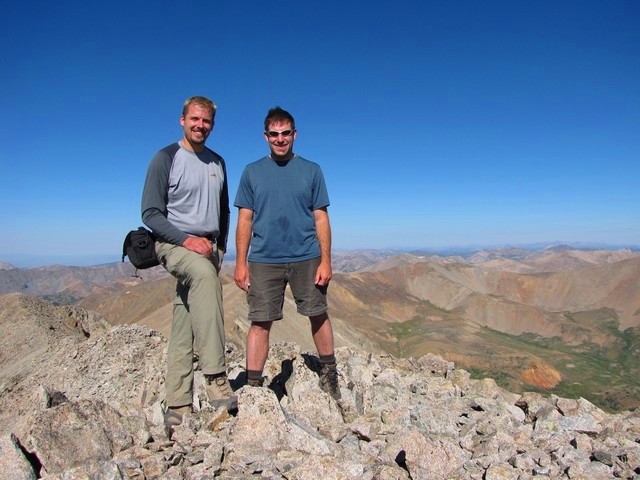 We reached the summit of Tabeguache about 40 minutes after leaving Shavano. The weather was just perfect on this trip.


---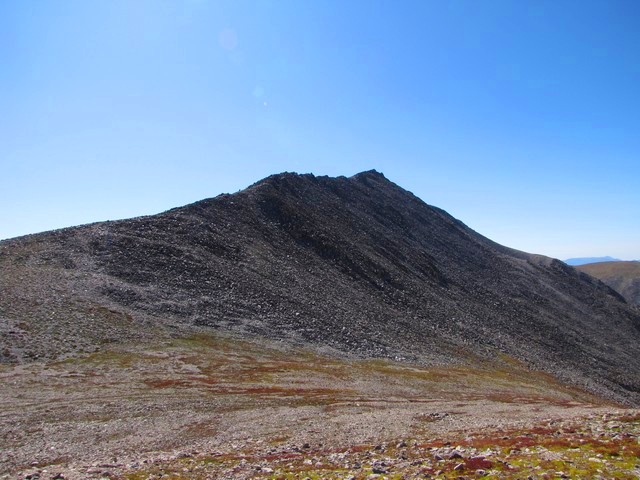 As I said earlier the trip from the saddle to the summit of Shavano is pretty gentle.


---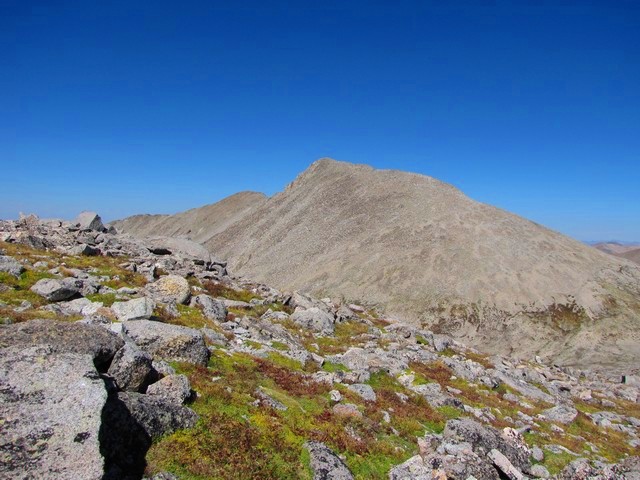 Fall has definitely arrived in the high country. Very dry and everything is starting to turn brown.


---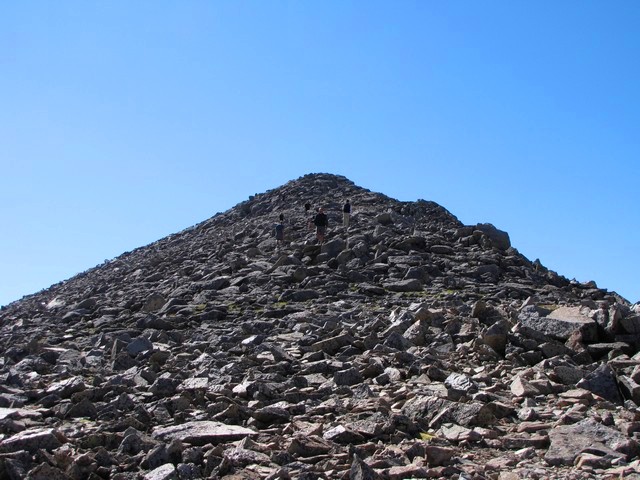 On our trip back across the ridge we began to run into the crowds.


---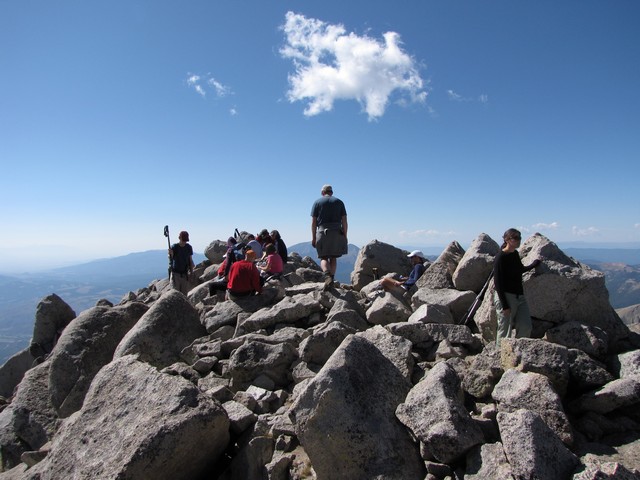 The summit of Shavano had a lot more action the second time across it than the first when we just shared it with 1 other person for half an hour.


---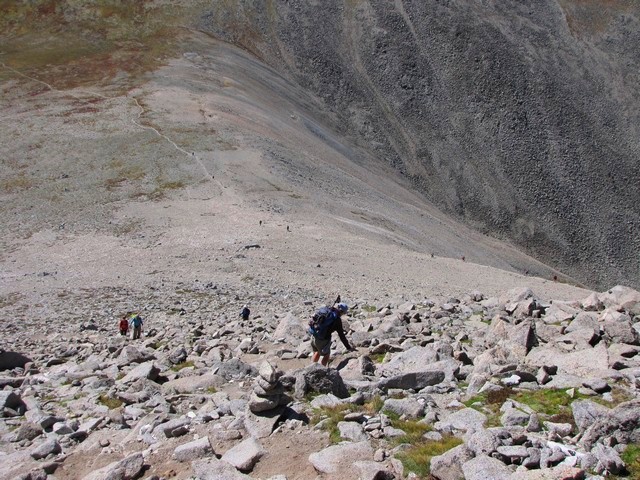 Word must have been out about good weather this weekend.


---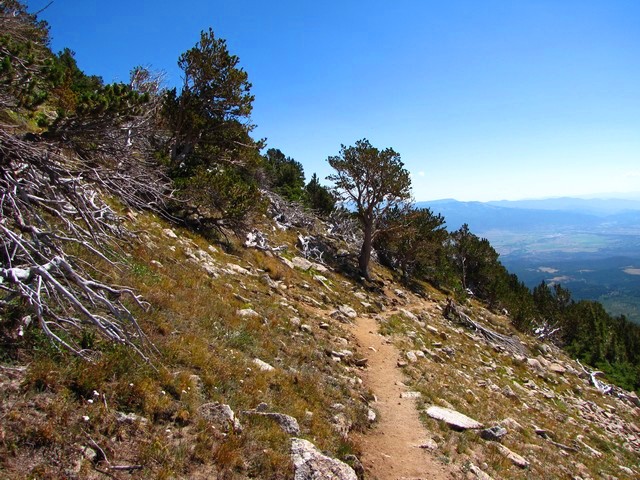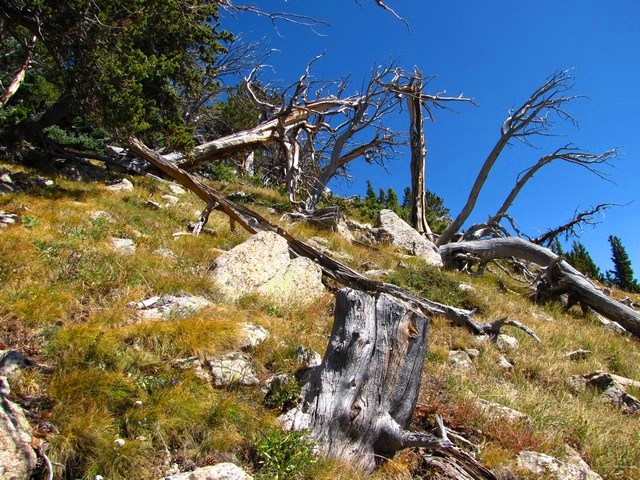 There are a lot of interesting trees near treeline. It takes a very hardy plant to survive where they do.


---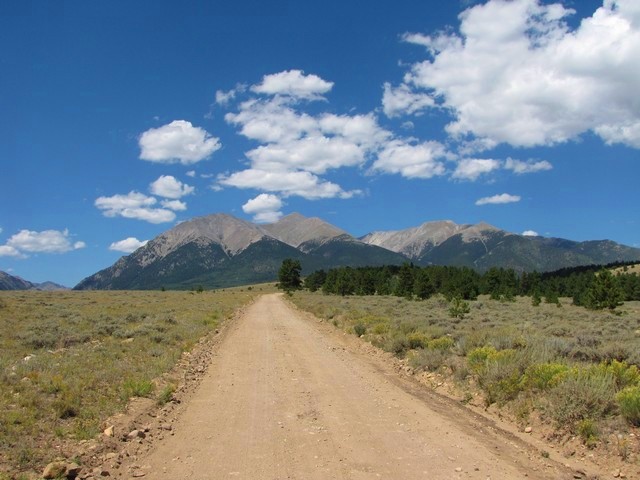 We were on our way home by 12:30. A great hike on a beautiful day.




---
You are welcome to contact me with any questions regarding questions about, or problems with, this website. Just send me an e-mail at josh_friesema@hotmail.com.