May 26, 2013
This was my second trip to climb Gladstone. My first trip was an attempt to climb the four major peaks of this mountain range and only came away with Wilson Peak. You can read about that trip here.

This was an unusual trip for me since my family was in Florida visiting Disney World. I had a 3 day Memorial Day weekend to hike. Unfortunately all my usual hiking partners were booked with plans. I lucked out though and Britt Jones, whom I knew through 14ers.com, invited me to join his group heading down to the Telluride area. Saturday's goal was Gladstone Peak and Sunday we would climb Vermilion Peak. (Read the Vermilion trip here.


Map:
Click here to download the gpx file.
Profile: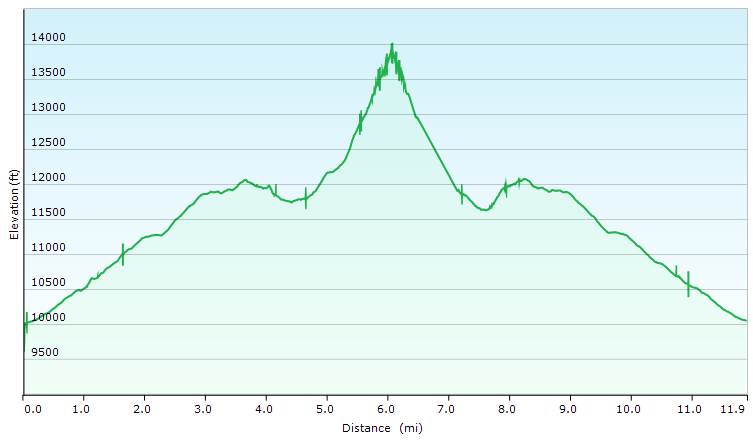 | | |
| --- | --- |
| Distance: | 11.9 miles |
| Elevation Gain: | 5,216 vertical feet |
| Time: | 9.5 hours |
---
I met Britt in Colorado Springs, then we drove to Penrose to pick up Steve, then on to Telluride where we met Ryan, then on to Lizard Head Pass to set up camp and meet Shawn. We did some avy beacon practice in camp and then decided to go to bed early and wake up at 1:45 so we could be on the trail by 2:30.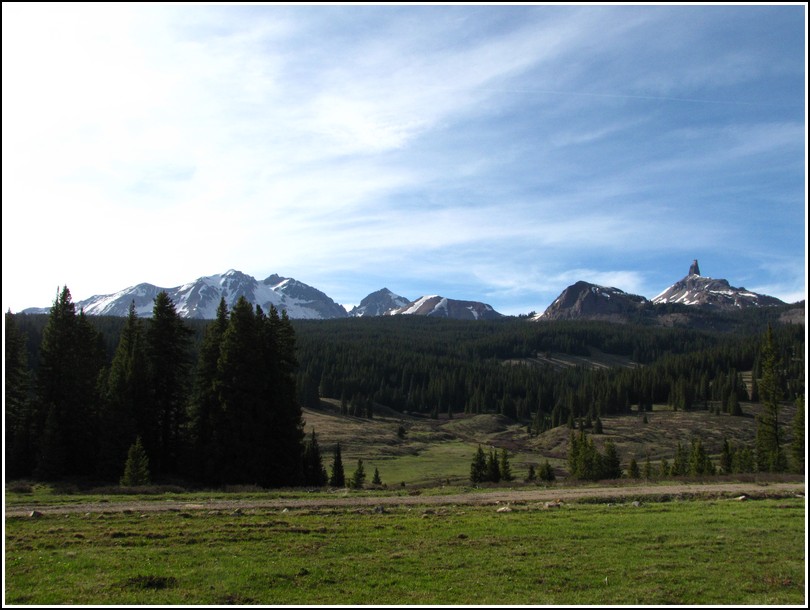 We were lucky enough to get a campsite with a view of our goal for the next day. We used binoculars to scope out our route up Gladstone. There's one cliff band near the summit where we weren't exactly sure what we'd run into trying to get beyond it. Even with binoculars we couldn't really tell, we just had to wait until the next day to see.
Hover mouse over the photos to see peak names.


---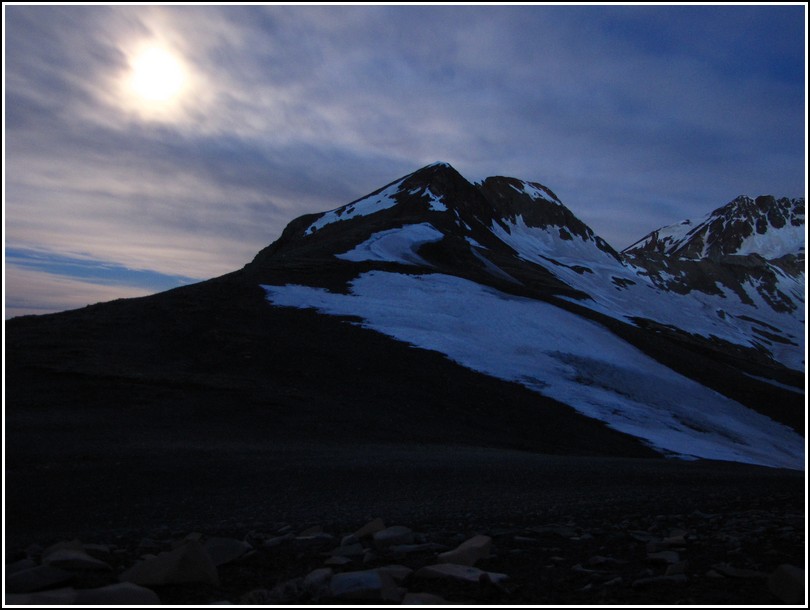 Obviously our hike began in the dark. There was a nearly full moon though which helped a lot. Still we lost the trail for a while due to some deep snow in the trees. It didn't really cost us much time though as we just continued down the general direction until we came across the trail again. We made it to Cross Mountain only slightly behind our goal.


---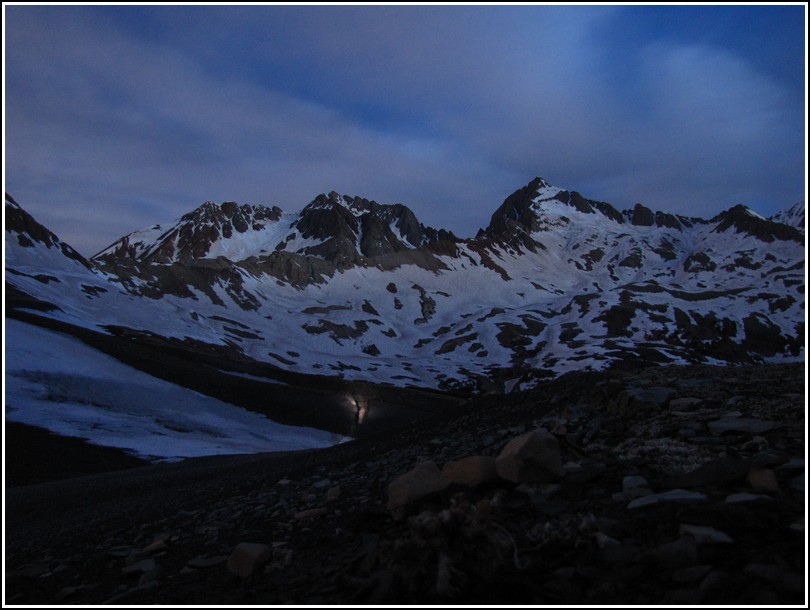 From the pass between Cross Mountain and Lizard head we could see the rest of the route, though we still were unsure what was awaiting us up high on Gladstone.


---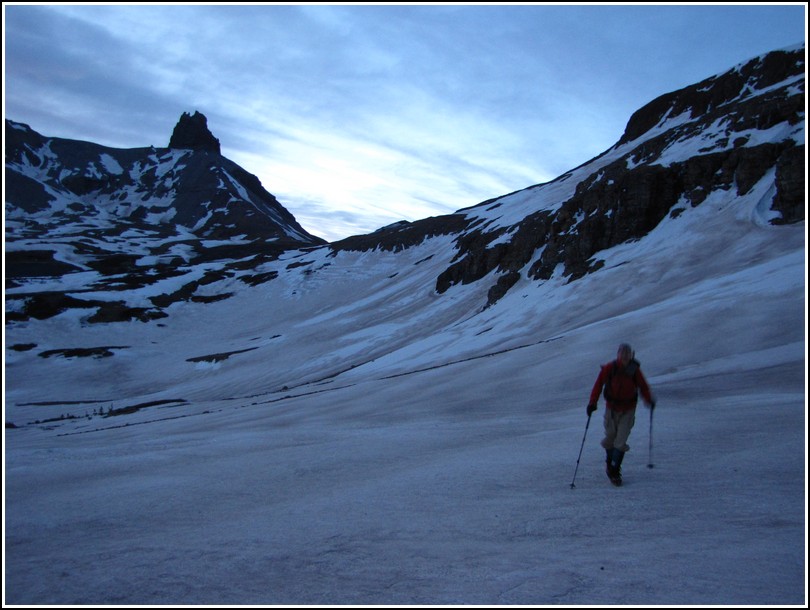 As we entered the basin crampons or snowshoes became a necessity. Fortunately due to our early start the snow was solid.


---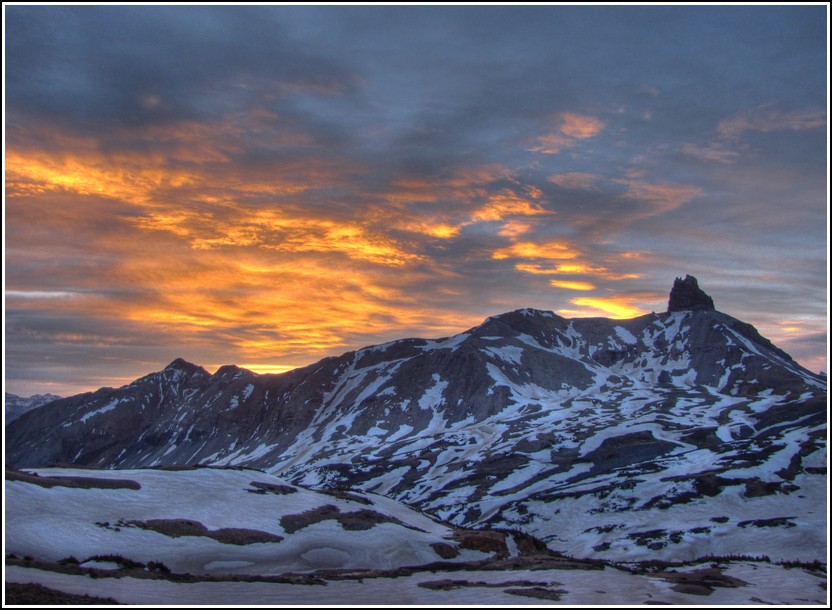 After dropping several hundred feet we began our ascent of Gladstone just as the sky began to change color.


---
---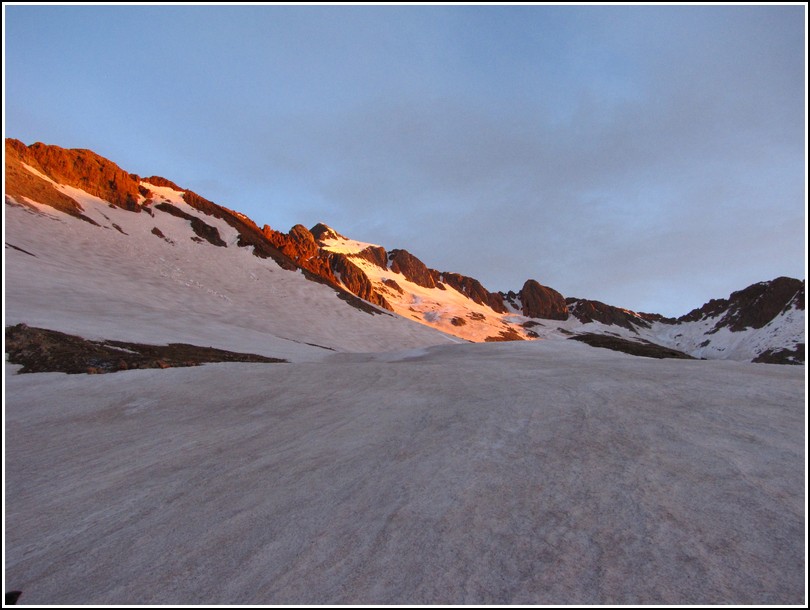 As the alpenglow hit the upper slopes of Gladstone we knew our time was limited now before the snow would begin to soften.


---

The ascent was pretty straight forward. There was really just one cliff band we had to negotiate our way around. Steve went through the rocks to get past it and the rest of us used a narrow snow gully.


---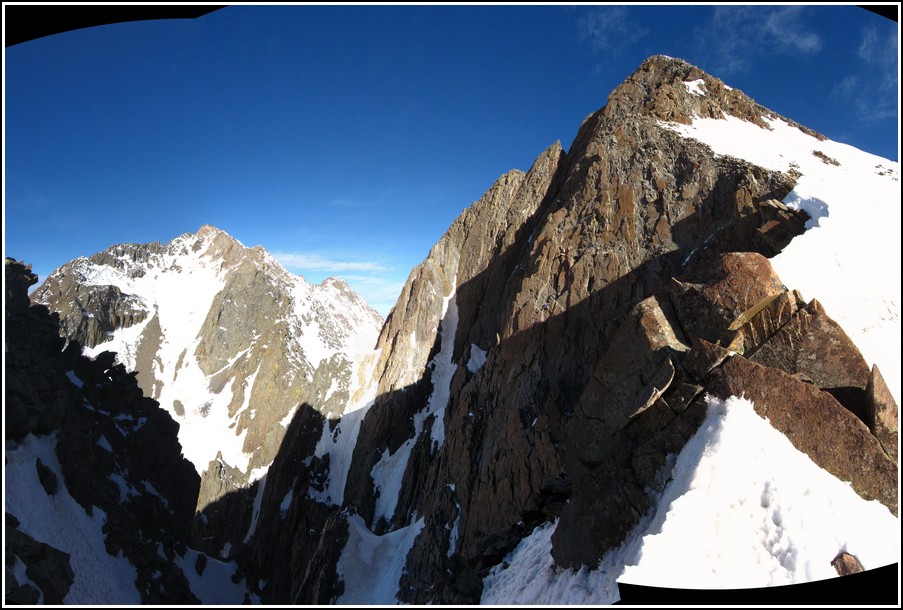 Once beyond the cliff band we were treated to an amazing view of Mount Wilson and Gladstones south face.


---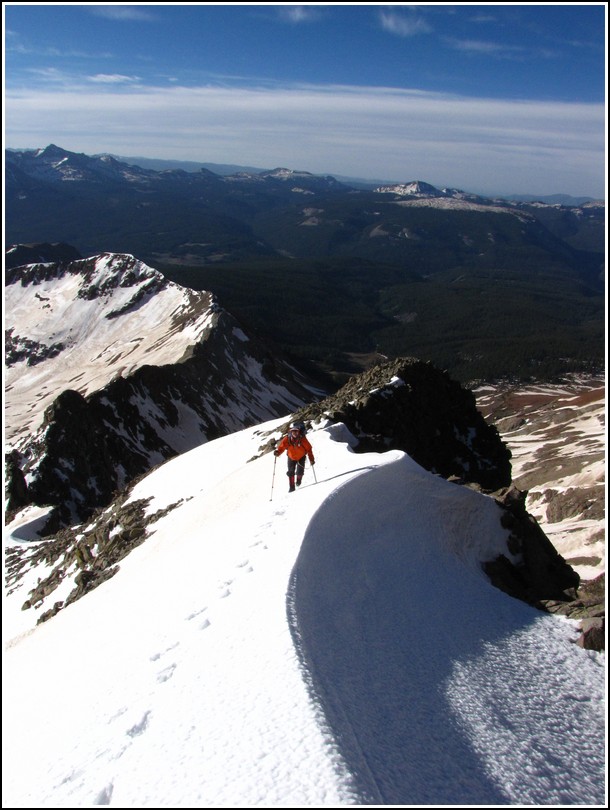 From below there appeared to be a large snow field above the cliffs that would make an easy access to the ridge. It turned out to be a large drift dropping off either side.


---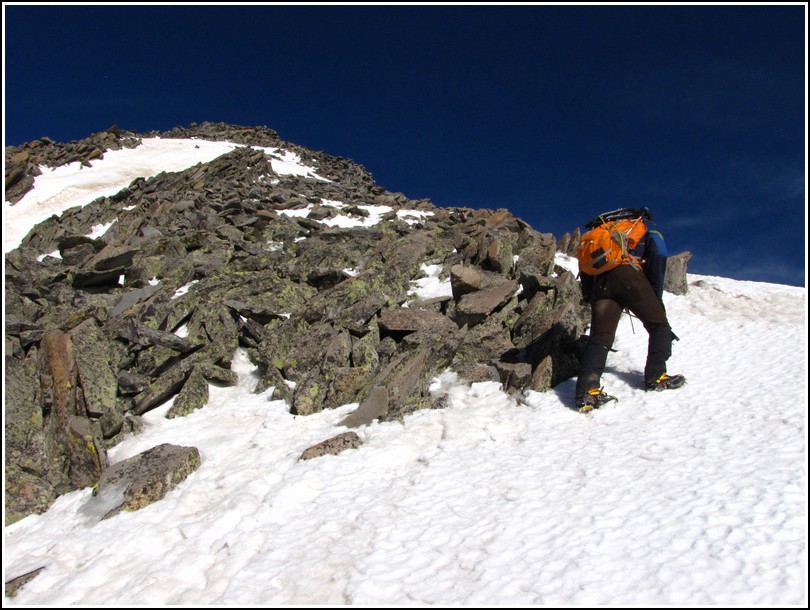 Shortly after reaching the ridge the route was all rocks so we removed the crampons and finished on some very loose talus.


---


The summit was beautiful. A little breezy but a gorgeous day for a summit. Unfortunately we couldn't stay long as we needed to get down before all the snow melted.
Click image for larger version.


---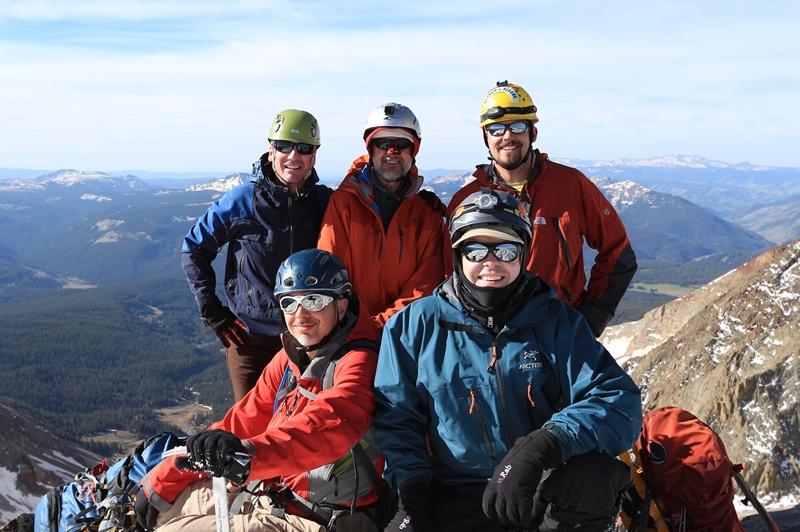 I had a great experience hiking with this group of guys.


---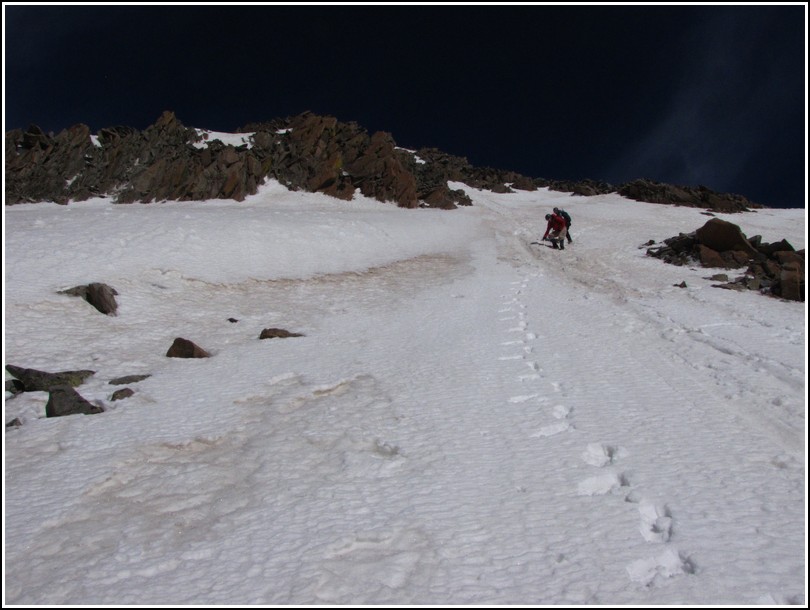 On the down climb the snow was already noticeably softer, but just enough to make it perfect for the descent.


---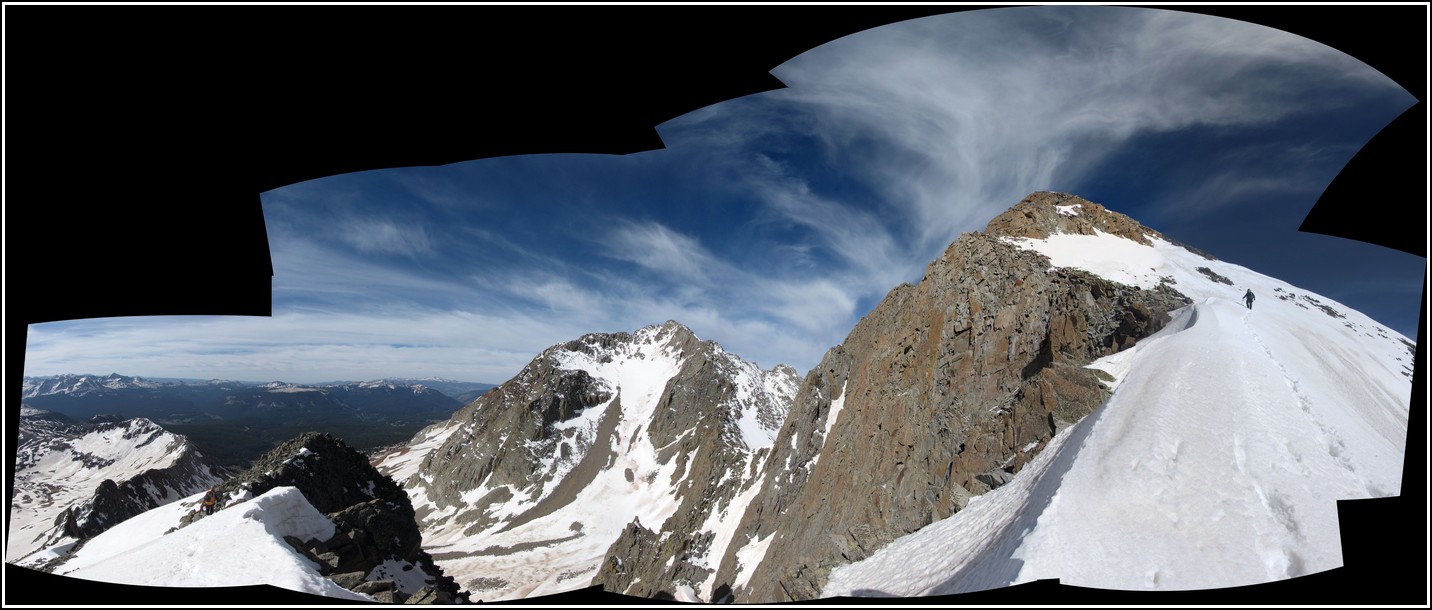 I can't imaging having better weather than we did on this trip.


---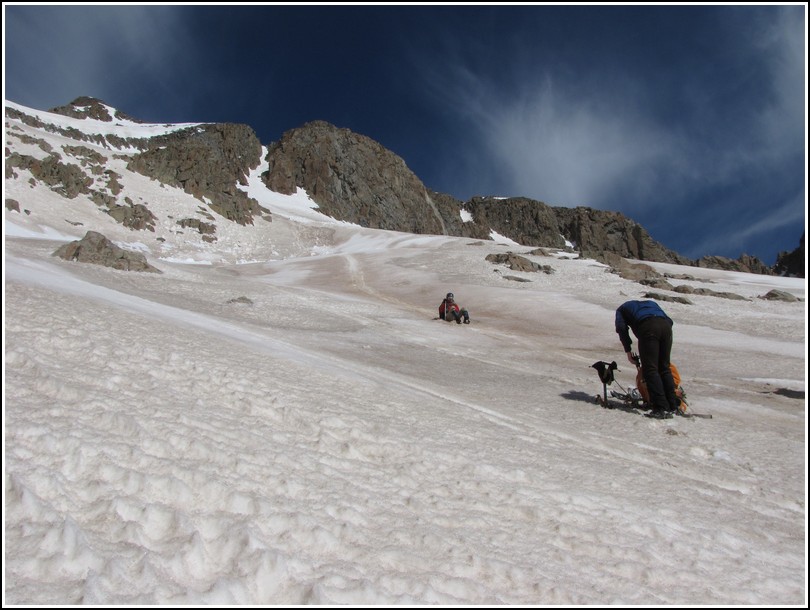 We did get in some nice glissading on the descent.


---

Wait for it... Britt slides by in style.


---


The bottom of the basin had warmed up enough that snowshoes became necessary to stay afloat. Without them crossing this basin would have involved a lot of postholing.


---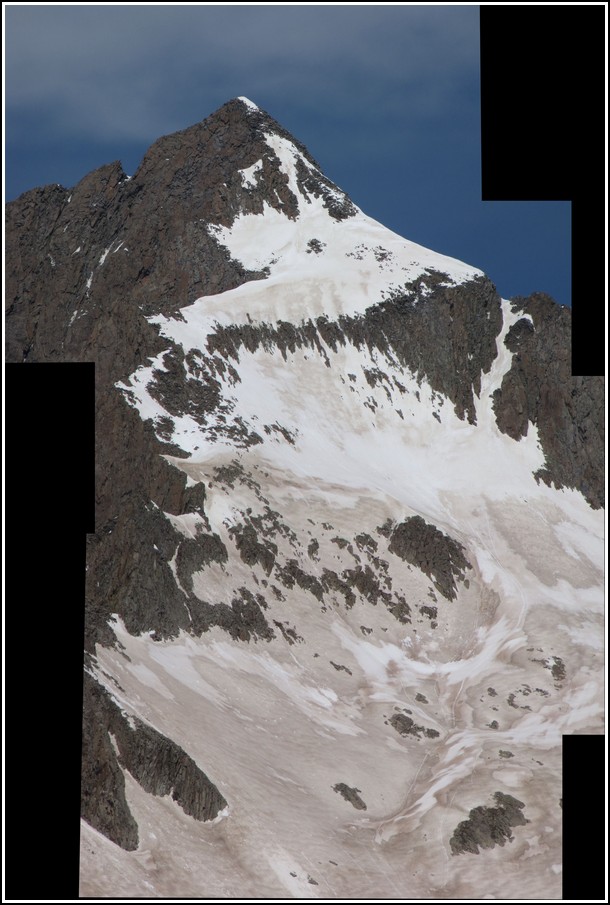 This is a zoom in on our route up the face. Hover over the photo to see our approximate route.


---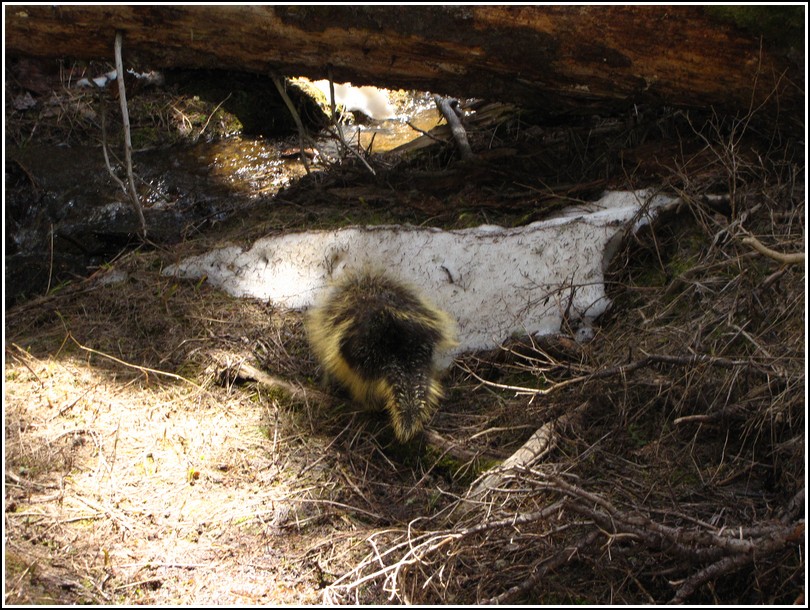 This guy was in the trail as we descended.


---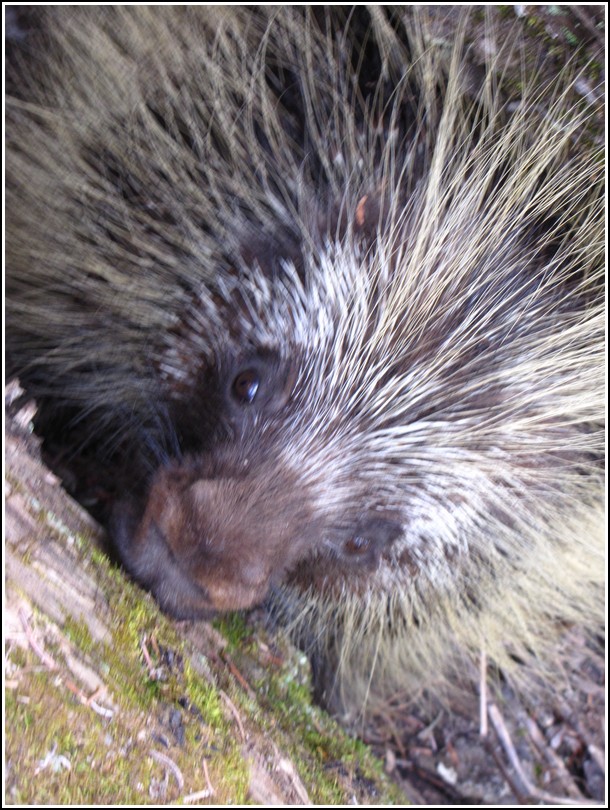 He hid under a log and gave me a dirty look while I took his picture.


---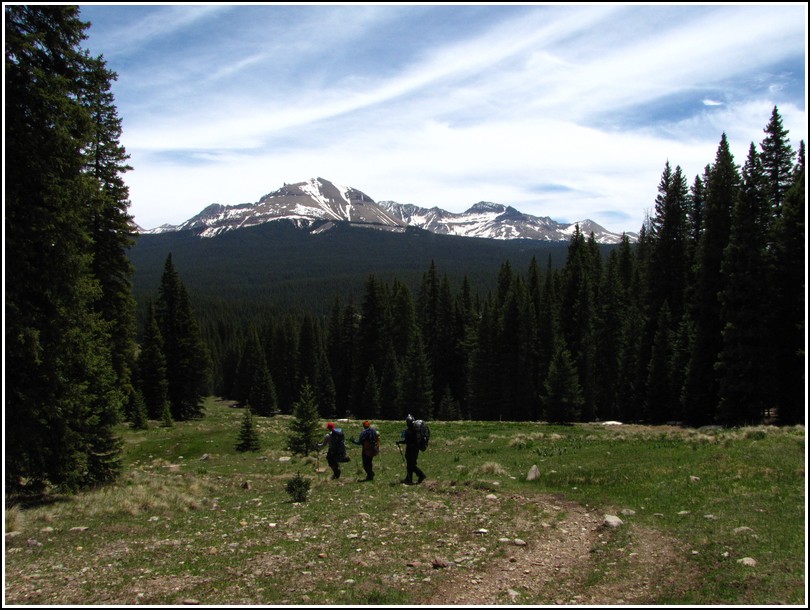 Lizard head pass was wonderfully warm when we returned from our hike 9.5 hours after leaving.





---
You are welcome to contact me with any questions regarding questions about, or problems with, this website. Just send me an e-mail at josh_friesema@hotmail.com.