HUMBOLDT PEAK


Jason and I climbed Humboldt the day after we climbed Crestone Needle and Crestone Peak. Humboldt isn't a very difficult mountain to climb so doing it right after the Crestones made the hike seem even less challenging. However, getting a great view of where we had been the day before made the trip very enjoyable. Plus I hadn't recovered too well from the day before and it was probably all the mountain I could handle.

I later returned to Humboldt for a rescue mission. Click here to read about it.



---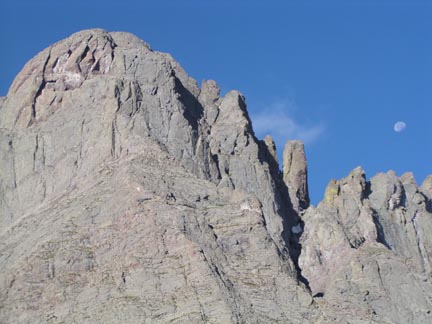 This is a view of Crestone Needle early on in our hike. The tall protrusion on the lower right is called the Black Gendarme, after circumventing that our route took us mostly on the ridgeline visible in this picture the rest of the way to the summit.

---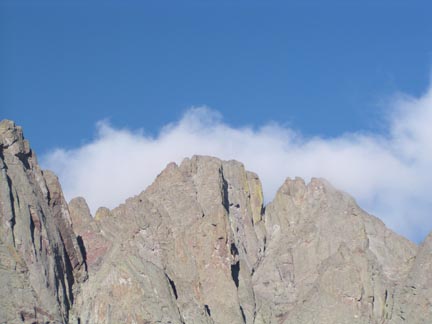 Crestone Peak doesn't look quite as impressive from this view, but you still get an idea of how rugged these mountains are.

---

Now just because a trail is easier and less challenging, doesn't mean great views and photo ops don't exist.

---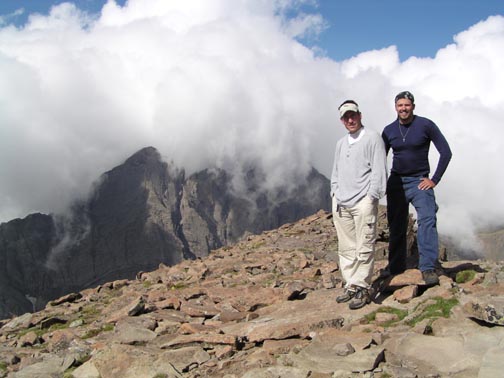 Jason and I standing on Humboldts summit with the Crestones in the background as the clouds begin to build.



---
You are welcome to contact me with any questions regarding questions about, or problems with, this website. Just send me an e-mail at josh_friesema@hotmail.com.