QUANDARY PEAK
---
You can see some more pictures at Colorado Guy's website:

---
This is the largest group I have hiked with, and one of the busiest mountains I have ever hiked on. Jason and Trish brought Noah, and we met Matt and Sasha at the trailhead. As it turned out too, Sasha was pregnant with Isabelle and Trish was pregnant with Kezia at the time. We were hiking the weekend after the forest was reopened. The forest had been closed due to the extreme fire danger in the wake of the Hayman Fire. We were passing steady streams of people all day long.

---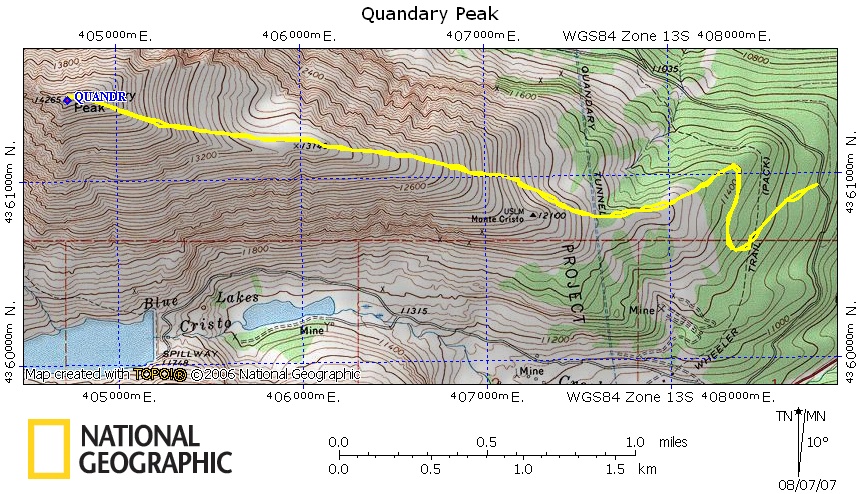 ---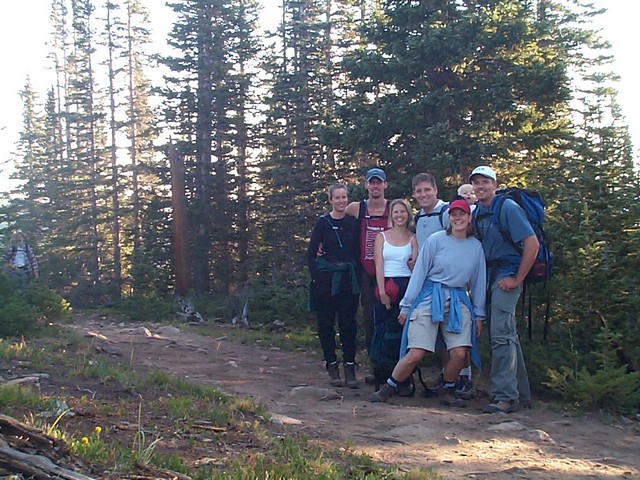 Pre-hike photo of the group.

---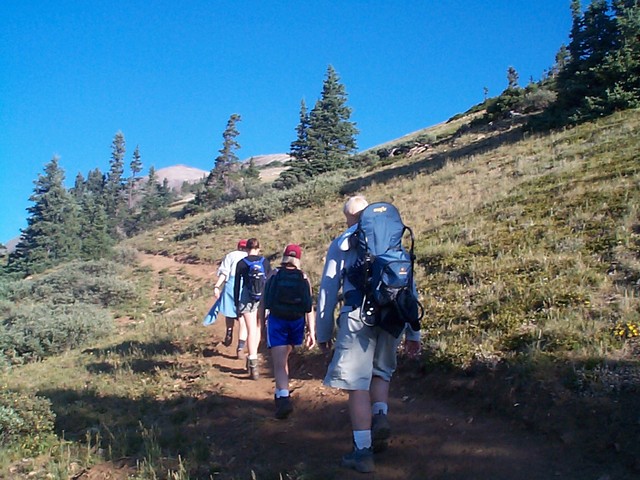 Due to the traffic this trail gets it is very easy to follow.

---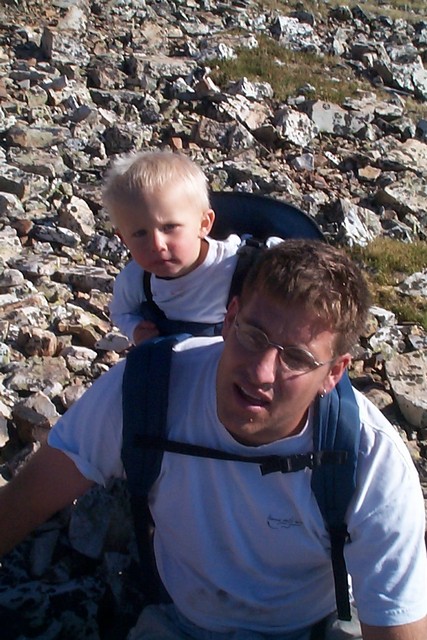 Noah had a great time riding on Jason's back.

---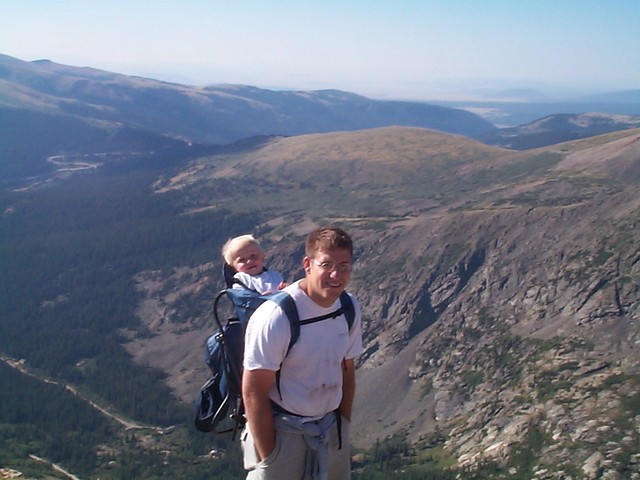 Whenever Jason would stop, Noah would give him a little kick and say "go, go".

---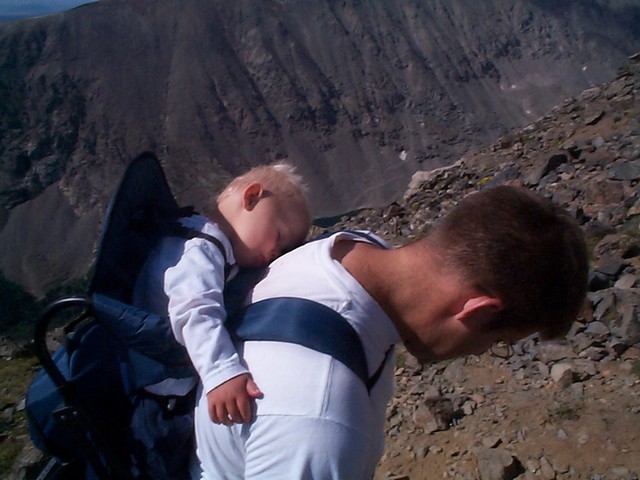 That is until he took a nap. Which one do you suppose is more tired?

---

Quandary is a very straight forward hike. Get on the ridge and follow it, is about all there is to it.

---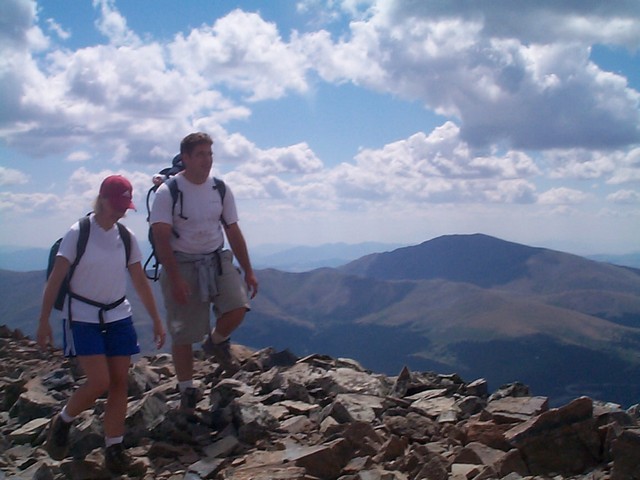 Jason, Trish, and Noah reaching the summit.

---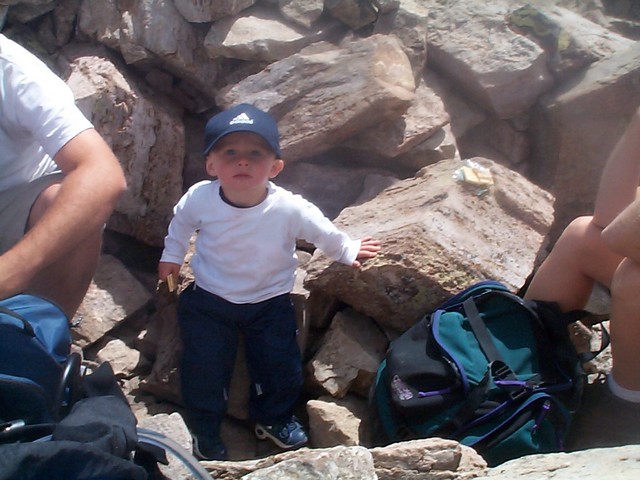 On the summit Noah was able to get out of the pack and explore a little, but we had to keep a close eye on him.

---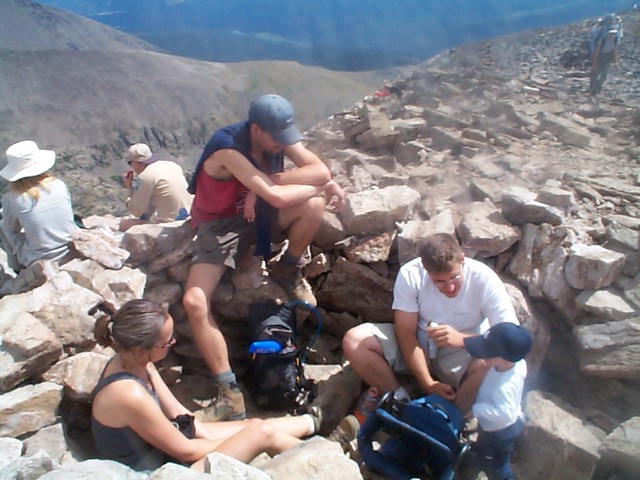 We were lucky to get a windbreak to sit in, the summit is very large but was still crowded that day.

---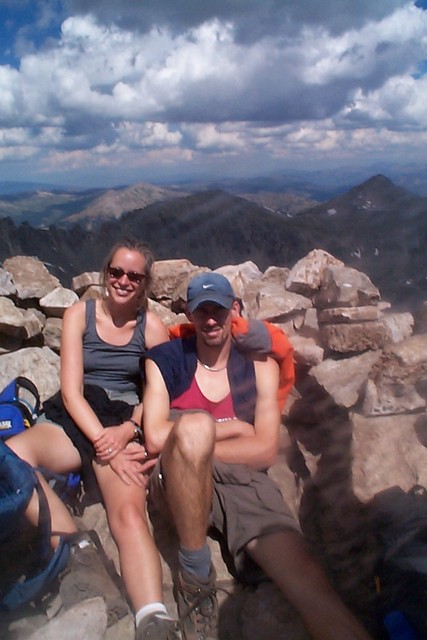 I think this was Matt and Sasha's second fourteener.

---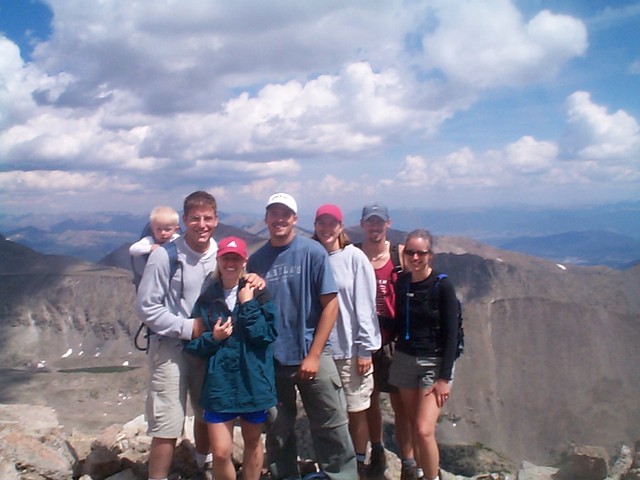 The group summit shot.

---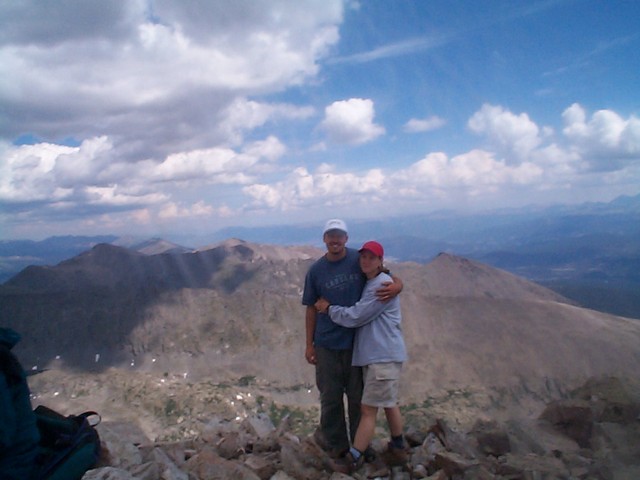 Anne-Marie and I pose for our summit shot.

---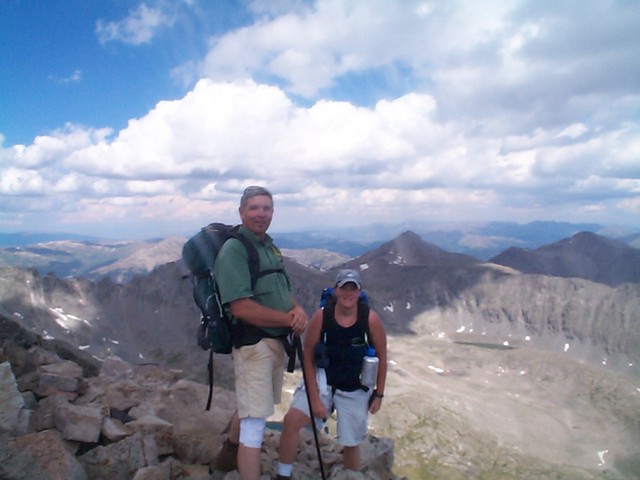 Surprisingly we also ran into Steve and Jen Plutt on this hike.

---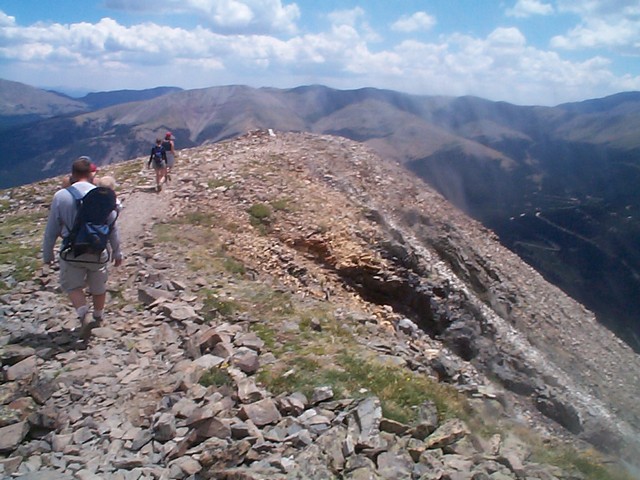 We had fantastic weather for this hike, no threat of rain to worry about on the descent.

---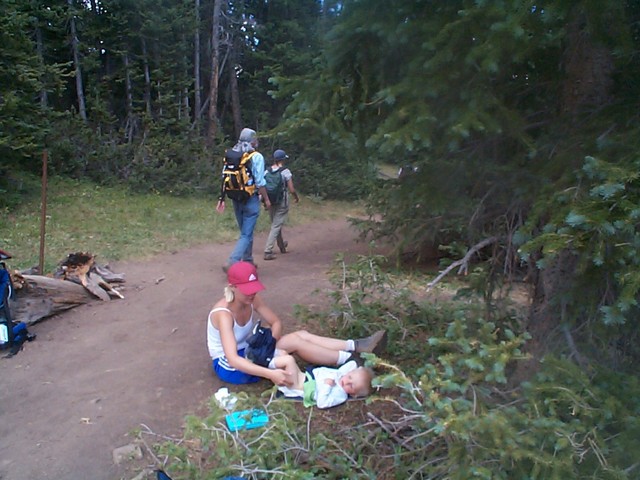 There is no privacy on the trail, not even for a diaper change.

---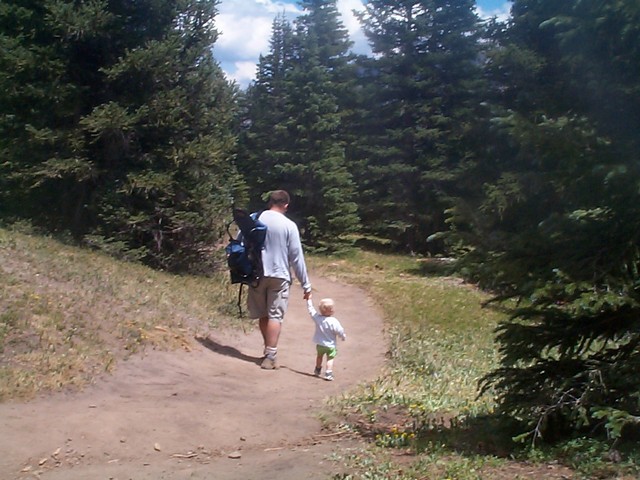 Before putting Noah back into the pack, Jason and he walked for a little while together. I love this picture.


---
You are welcome to contact me with any questions regarding questions about, or problems with, this website. Just send me an e-mail at josh_friesema@hotmail.com.