San Luis Peak


This peak is known as Colorado's most remote fourteener. I would agree with that statement. We never saw anyone within 20 miles of the Trailhead. Very few other people had signed the trailhead log book in the same month we had. That is exactly what makes this hike so attractive.
---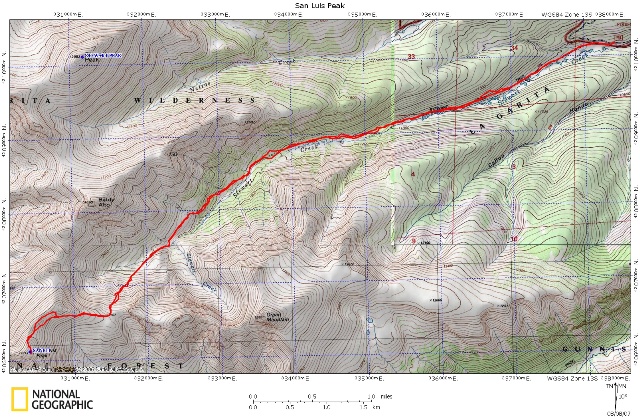 click on the image for a larger version.



---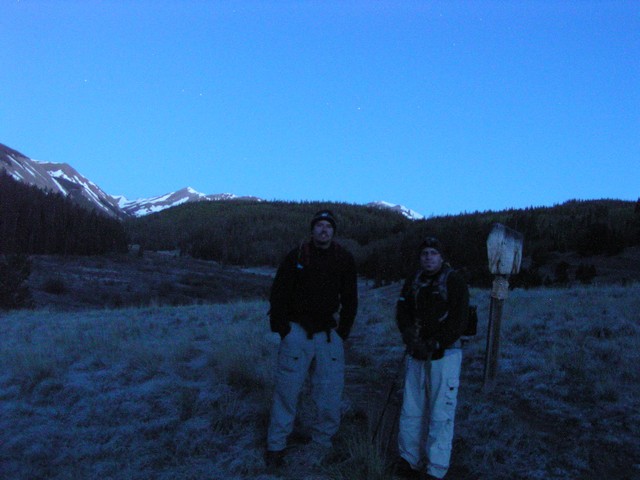 Due to the length of this hike (12 miles round trip) we started before dawn. This picture was taken using a 16 second exposure. Hence the fuzzy grainy picture.

---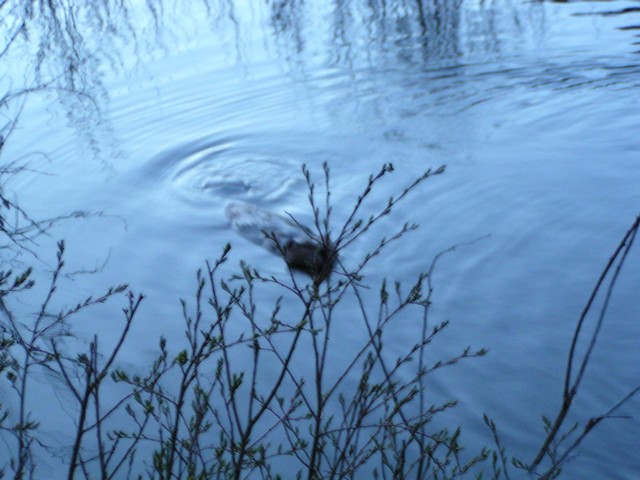 Several of the ponds had beavers swimming around.

---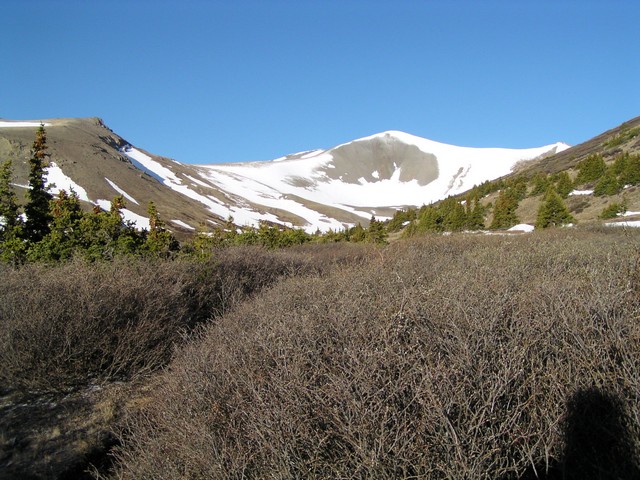 Even though we'd hiked a long ways by the time the sun came up the summit was still a long ways off. It's the mountain just peaking out to the left of the one in center.

---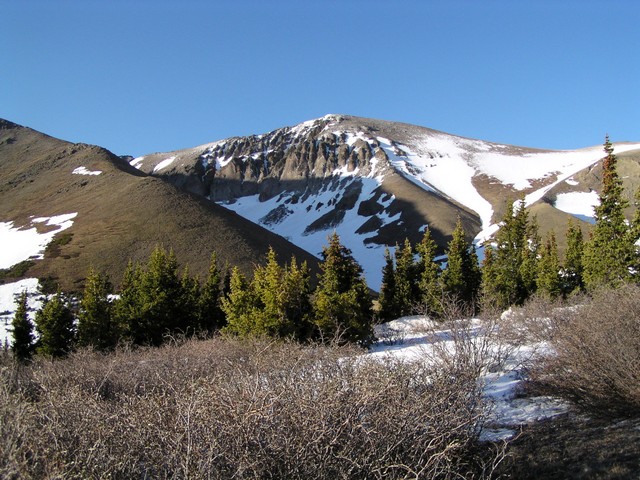 Along the way we passed Organ Mountain. About this time we were above 12,000 feet but still hadn't gotten out of the trees yet. It's amazing how high the trees grow in this valley.

---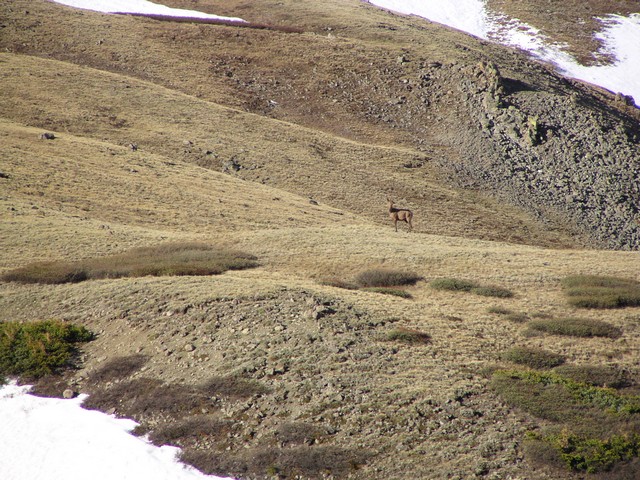 We saw a lone elk wandering around.

---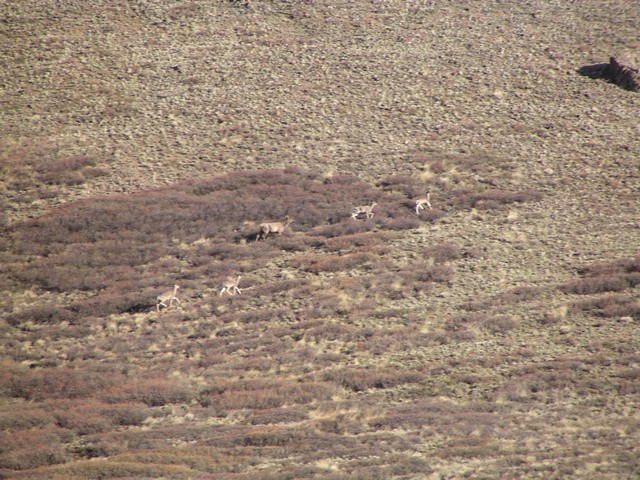 Later we saw an elk running with a small group of deer. I found that a bit odd.

---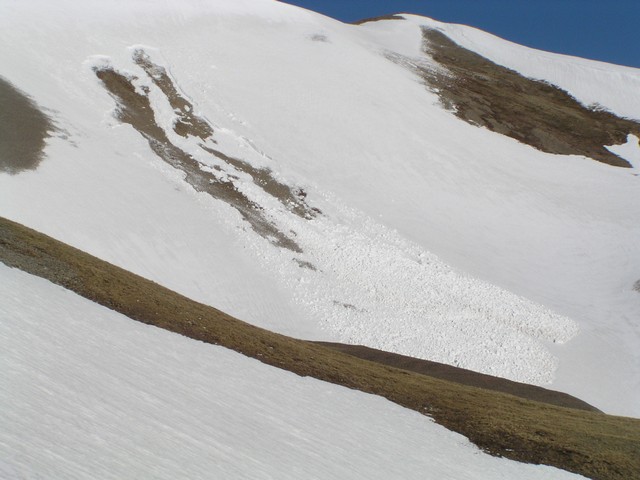 On one of the slopes we saw two fresh avalanche paths, not something we expected to see this late in the year.

---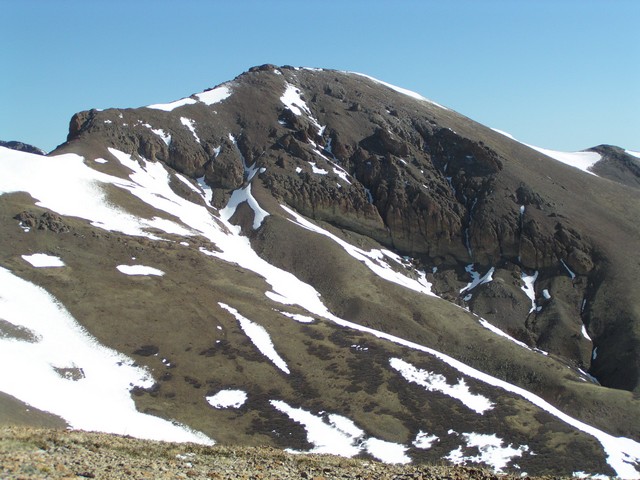 To the North of the route is Baldy Alto.

---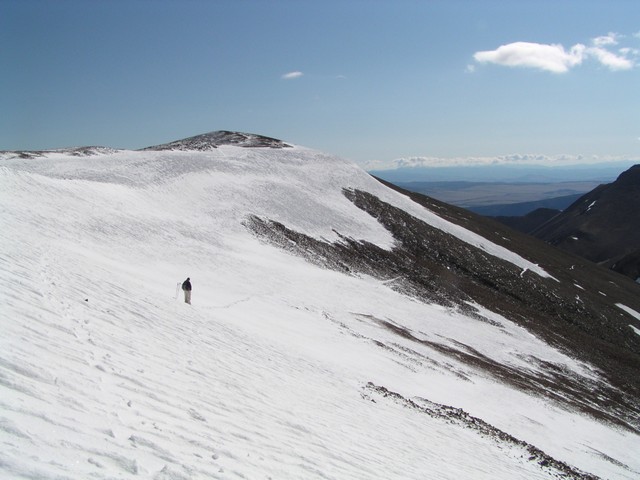 The trail disappeared in a large snow field which we traversed, on the way down we stayed on the ridge rather than deal with this.

---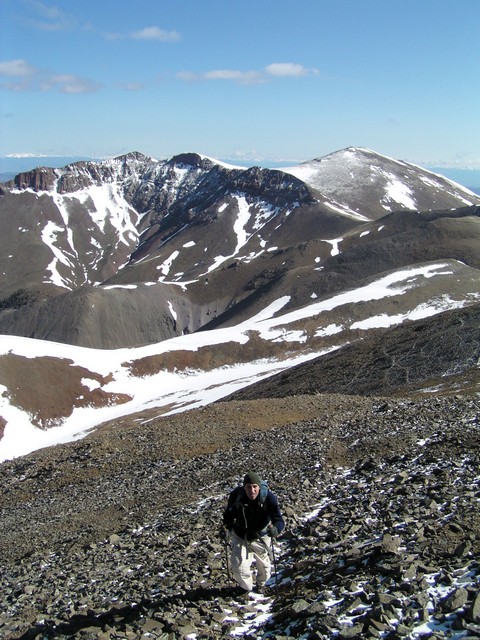 This is the final stretch to the summit and is the most difficult part of the trail. That's how easy this trail is, it's just long.\

---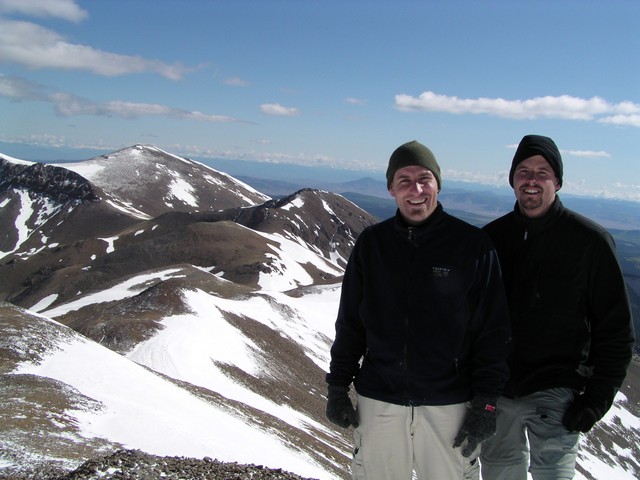 Our summit shot.

---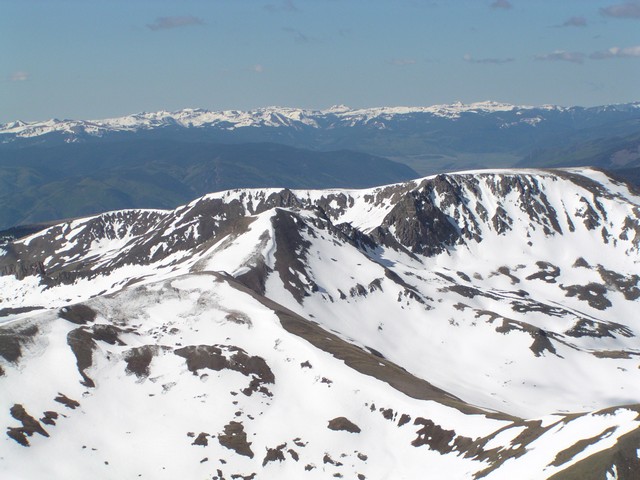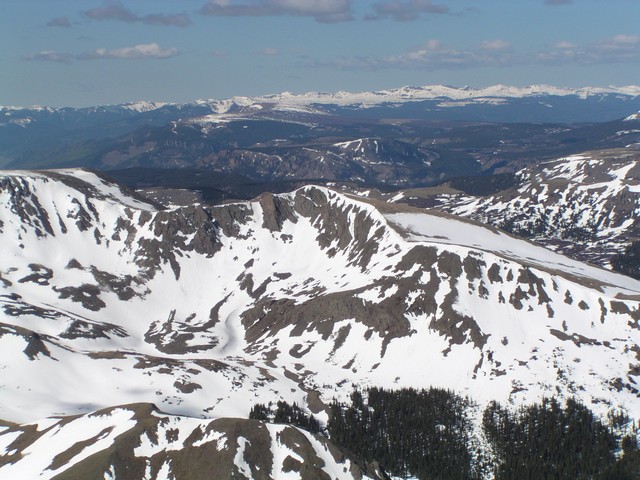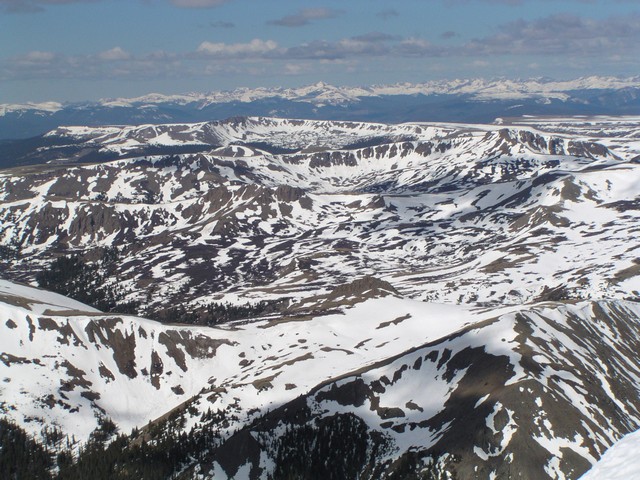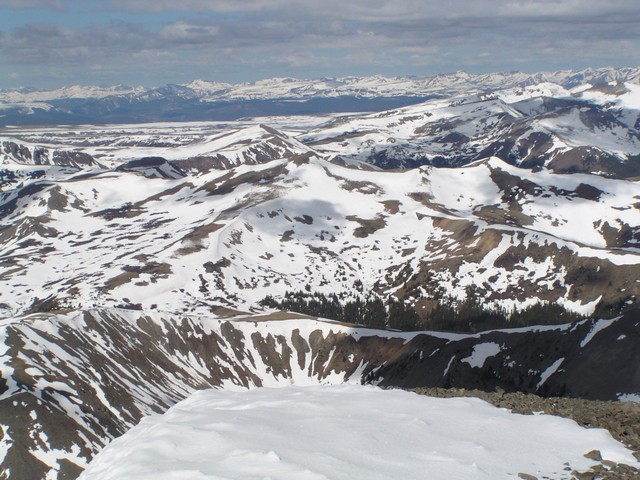 Some scenic shots from the summit. We looked as hard as we could but were unable to see a road or powerline or anything man made. Very cool.

---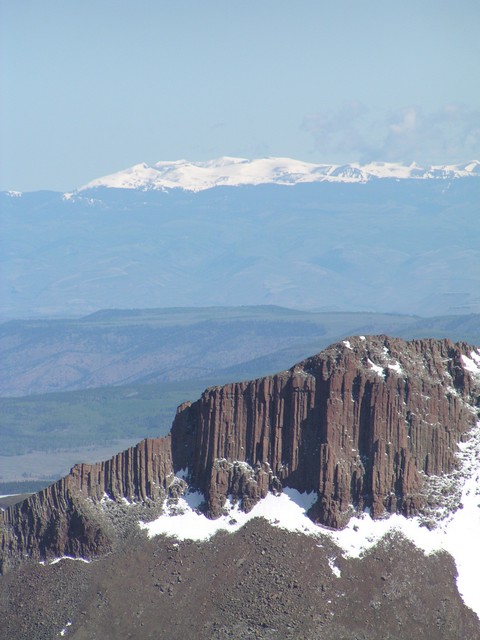 An impressive rock formation seen from San Luis looking North.

---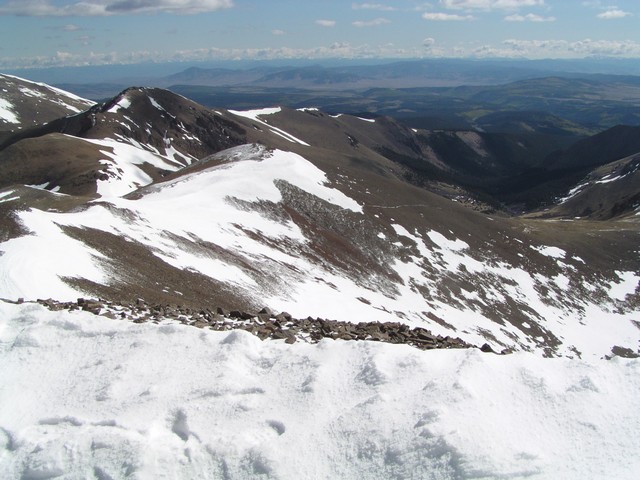 A look back down the valley we had come up.

---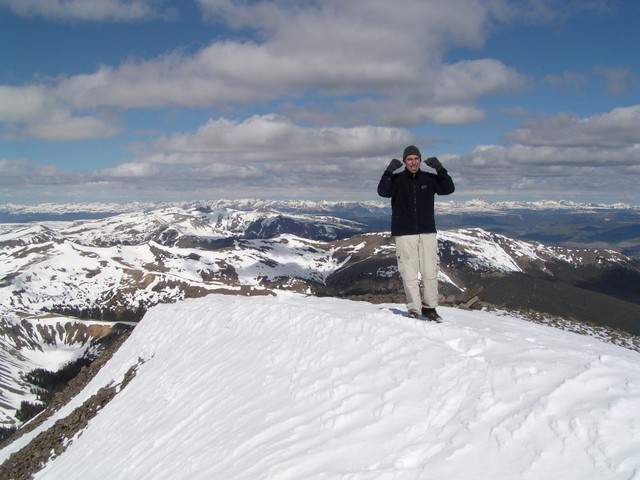 Jason, pumped after a successful hike.

---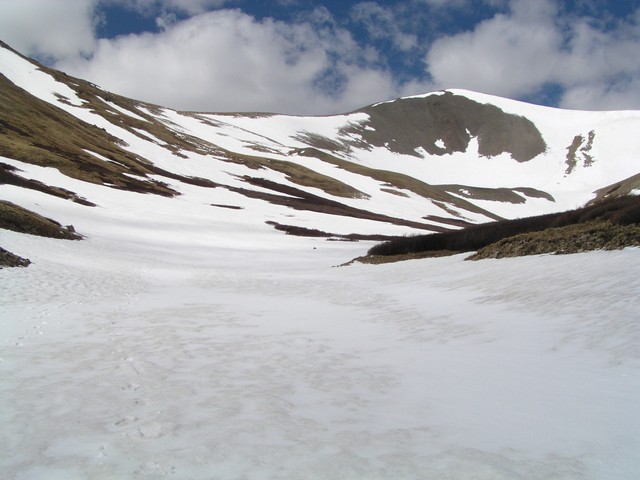 We did a little glissading on our descent and were quickly back down in the basin.

---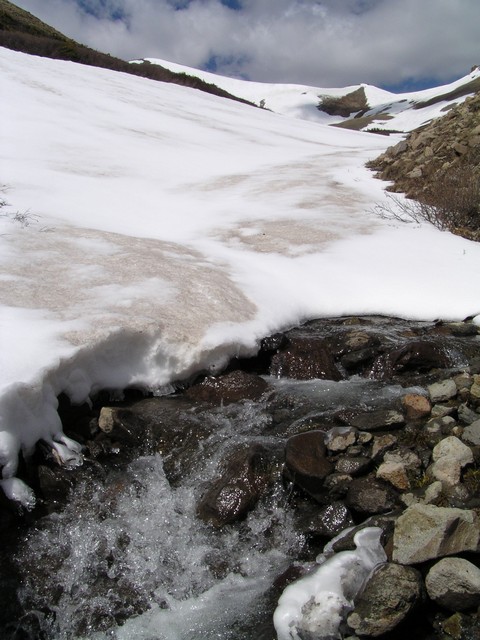 Spring was coming fast and the snow was disappearing quickly.

---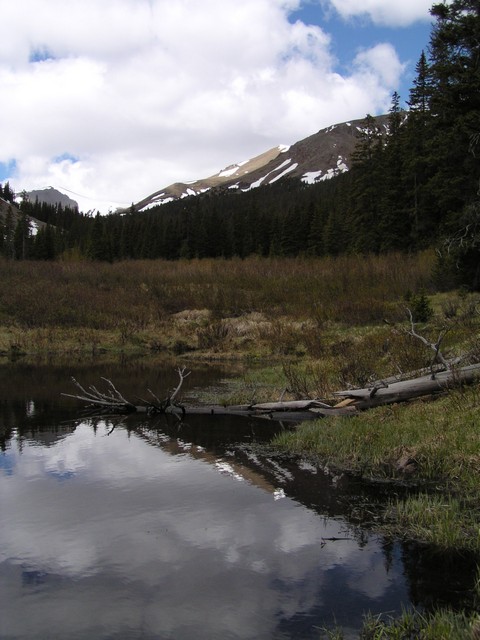 There are an amazing number of beaver ponds in this valley.

---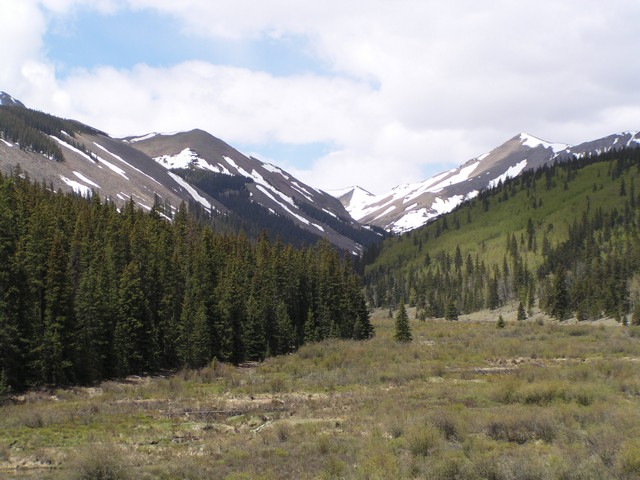 I'll have to come back some day later in the spring when everything is green and the flowers are in bloom.


---
You are welcome to contact me with any questions regarding questions about, or problems with, this website. Just send me an e-mail at josh_friesema@hotmail.com.