Mount Silverheels


Mount Silverheels, though it doesn't break 14,000 feet is quite a mountain. It has no connecting ridge to any mountain. It stands alone dominating the horizon above the town of Fairplay.

---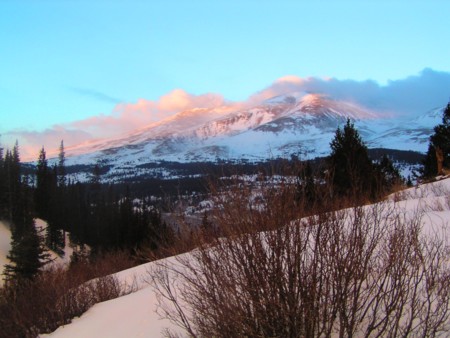 If you hike Colorado you must get on the mounains early to catch the amazing alpenglow that occurs just before sunrise. This is Mount Bross catching the early morning alpenglow.

---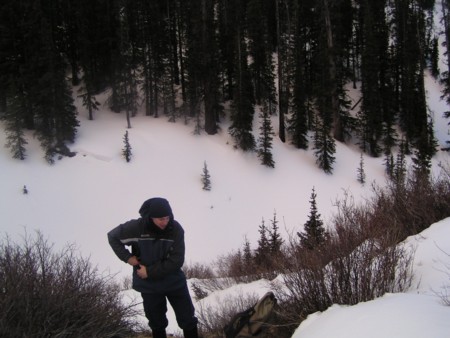 Jason and I brought along Nate Dekonig (hope I spelled your name right Nate). We told him we probably wouldn't have to snowshoe too much. Here he is less than a quarter-mile into the hike putting them on.

---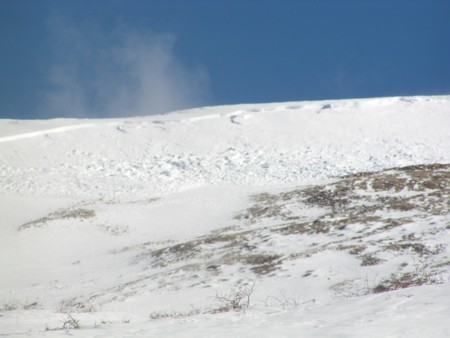 We also told him the avalanche danger was minimal, but of course saw a fresh one not too far from the trail. Though we did avoid any likely avalanche terrain, I don't think he found this sight very comforting.

---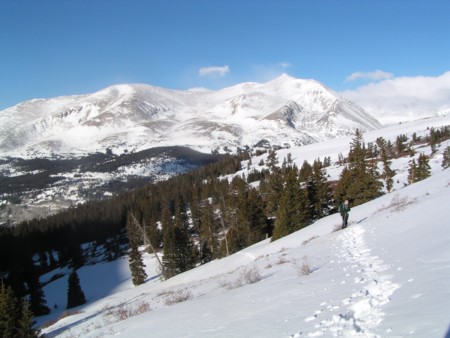 We struggled through some extremely soft and deep powder until we finally reached treeline. After that conditions improved a little, but we still had a long ways to go. We still had to go up and down the other side of heartbreak hill before we began our ascent of Silverheels.

---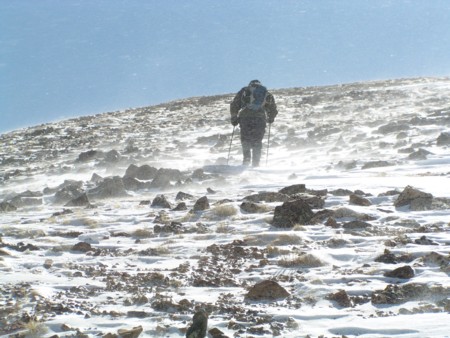 Unfortunately after getting over heartbreak hill we ran into some pretty extreme wind that continued to get worse as we gained elevation.

---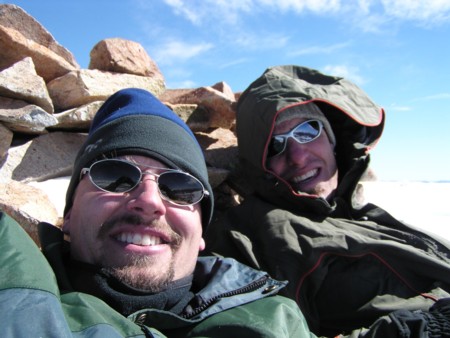 Nate only made it to about 13,000 feet (really good for his first attempt at alpine hiking), so just Jason and I huddled together for the frigid summit shot. Temps were below freezing and the wind was holding steady around 60 miles per hour.

---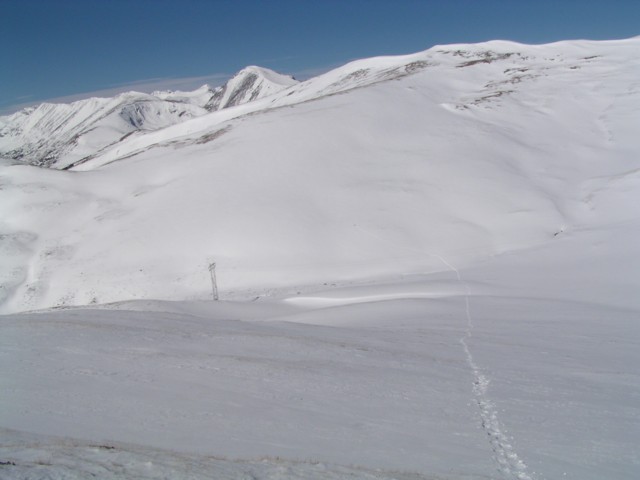 I took this picture of Nate's path on his way back down off the slopes of Silverheels. If you look closely in the center of the photo you will see a small black dot. That's Nate crawling his way back up to heartbreak hill.

---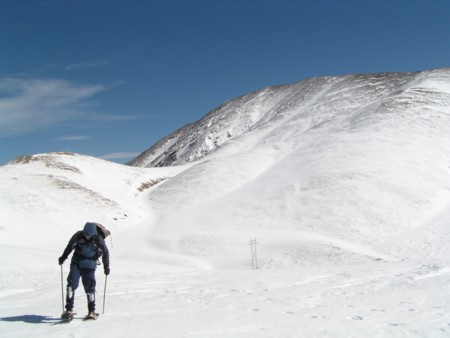 Nate did finally make it to the top of heartbreak hill and eventually back to the car. You can almost see how tired he is in this photo. (Silverheels is in the background)



---
You are welcome to contact me with any questions regarding questions about, or problems with, this website. Just send me an e-mail at josh_friesema@hotmail.com.