MOUNT SNEFFELS

.


Jason and I climbed Mt. Sneffels on a Memorial Day weekend trip to Ouray with our families. The climb was beautiful and went very well. We were back to camp before noon. We had been told that this was a popular hike and that lots of people would be on the trail. We only saw a couple of other people during our ascent, but on the trip down we saw hundreds. It was crazy. There is a steep couloir filled with loose rocks, people near the bottom had to play dodge rock with the people above them. We drove to the uppermost trailhead in a standard Pathfinder. The road isn't all that bad for a 4X4 road.

---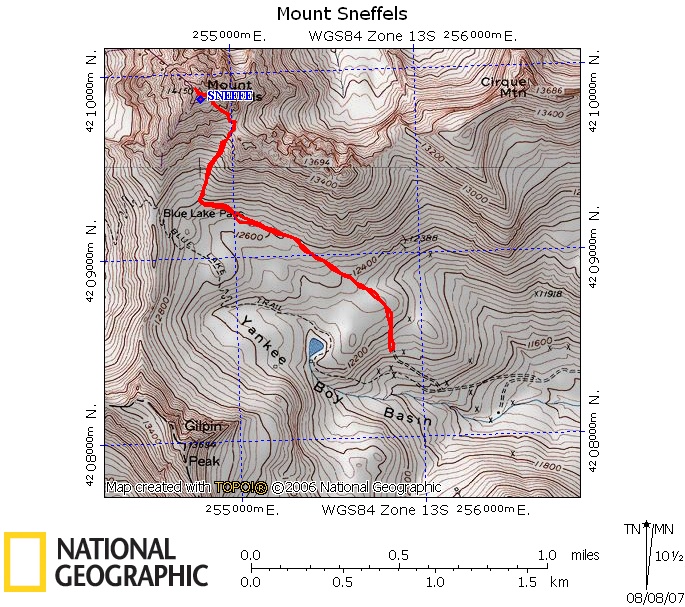 ---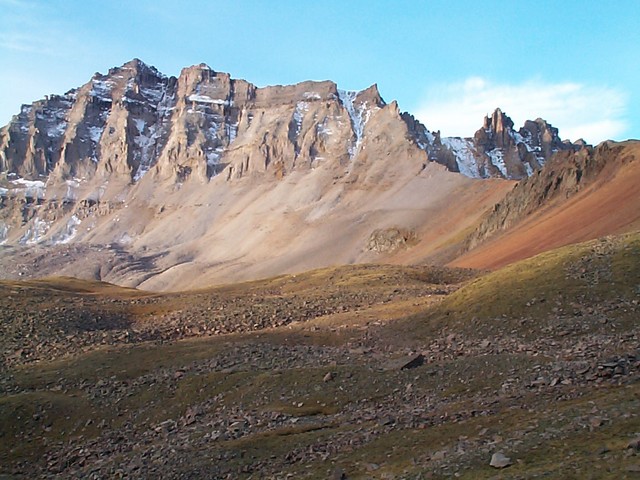 The view of Gilpin Peak in the early morning light is classic.

---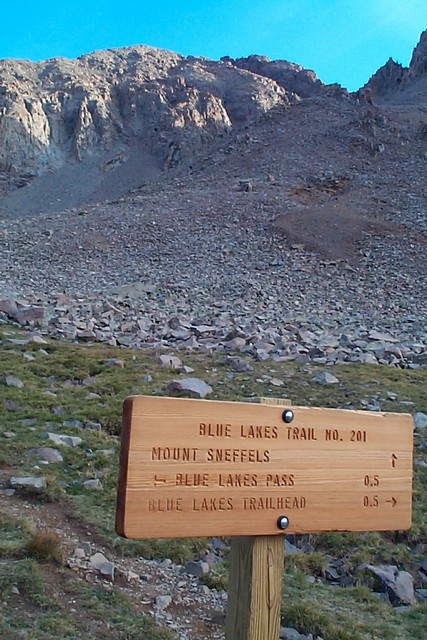 Shortly before the couloir is this sign that directs you into the couloir to begin the steep ascent of Sneffels. From here you have 1/2 of a mile to go, yet still 1,600 vertical feet.

---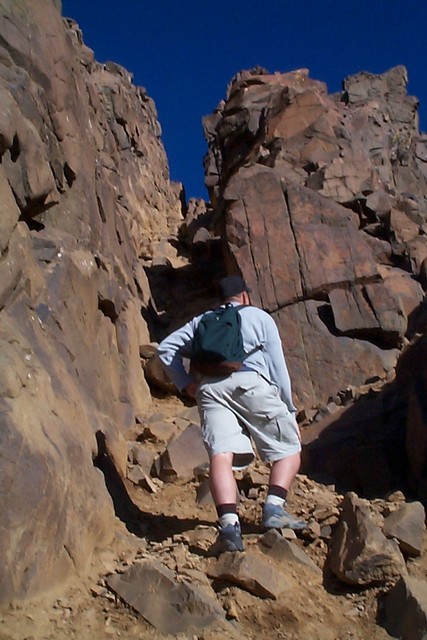 After reaching the saddle and turning left to ascend the next couloir the difficulty increases. The narrow gap in the photo is the exit route out of the second couloir. It's best to not enter it right away though. Parallel it on the right for another 100 feet then cross over into this gap.

---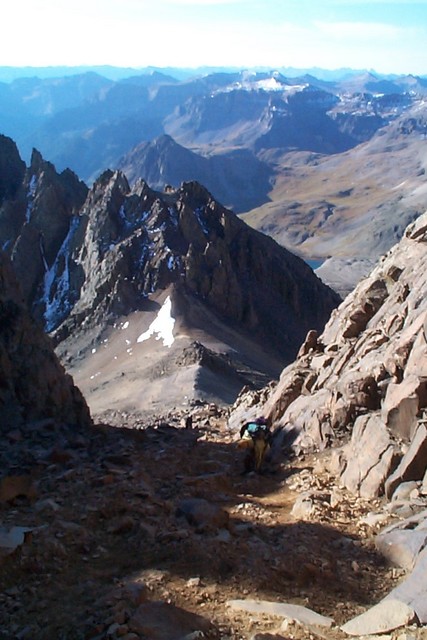 This is looking back down the second couloir before exiting. It's steeper than the first one, but not as loose.

---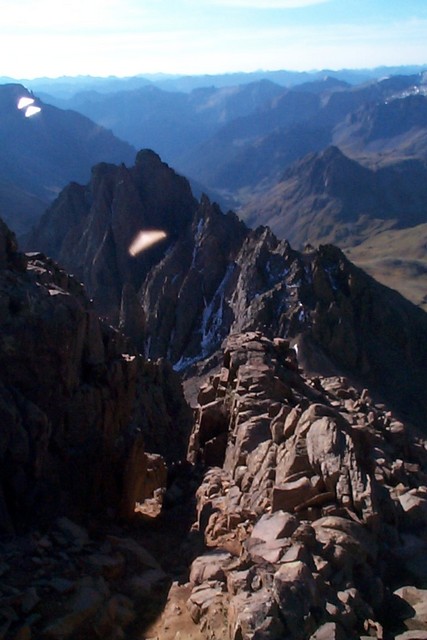 This is looking back down into the exit gap. It looks worse than it really is.

---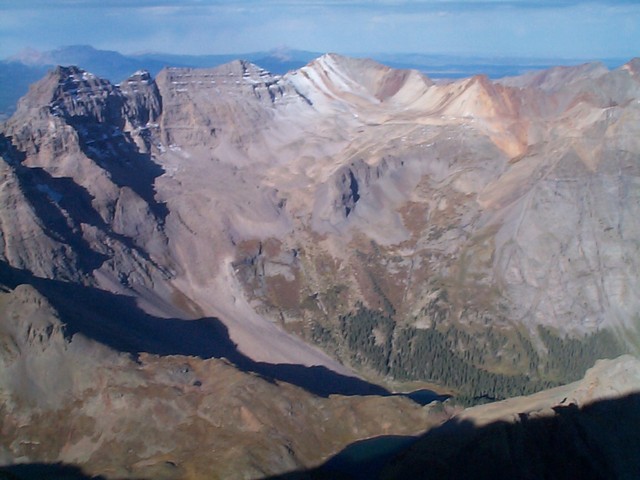 The view from this summit is famous. These mountains and lakes are very colorful.

---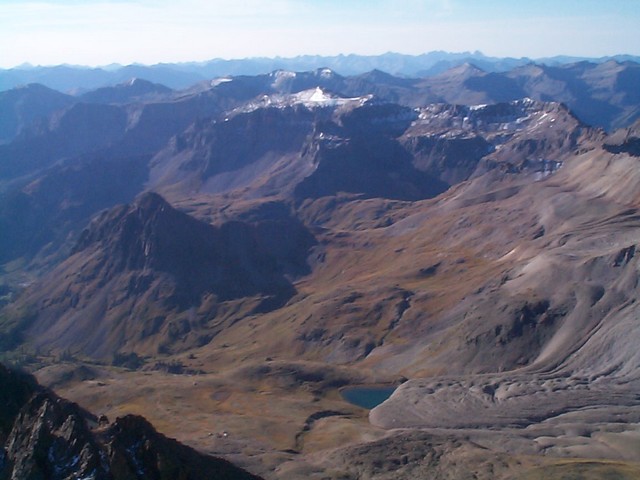 Looking back down into Yankee Boy Basin. Our vehicle is visible near the bottom of the photo left of center. The rock glacier on the right is amazing.

---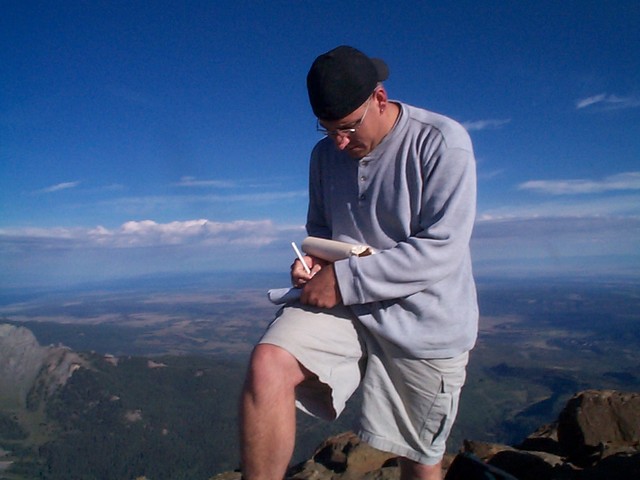 Jason signing the summit log.

---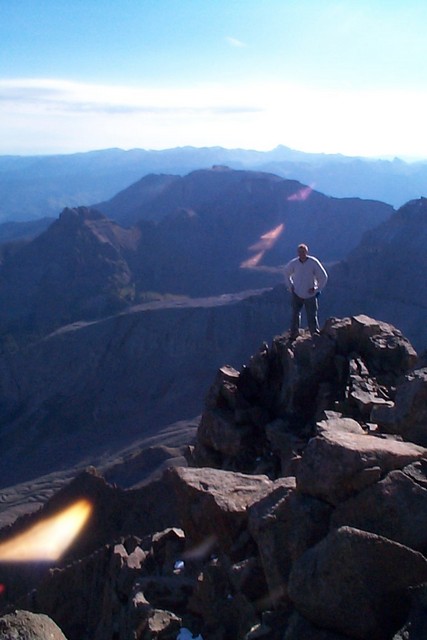 Venturing out on one of the outcroppings near the summit to take in the views.

---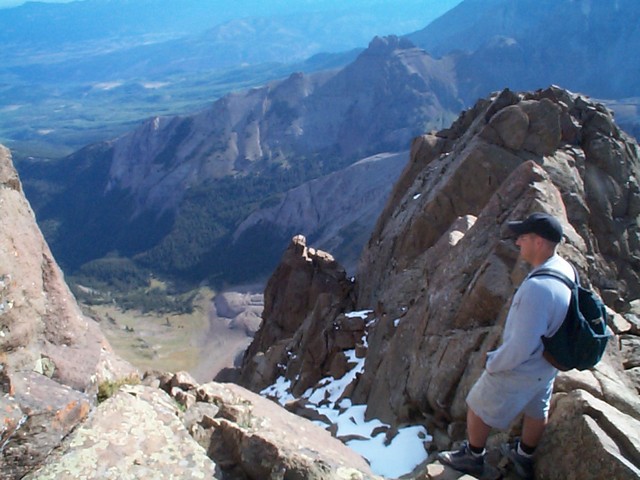 Jason looking down the North face of Mt Sneffels.


---
You are welcome to contact me with any questions regarding questions about, or problems with, this website. Just send me an e-mail at josh_friesema@hotmail.com.