Hartenstein Lake


Brian Conner (a friend from Focus on the Family) and I hike up to Hartenstein Lake on April 22, 2007 from the Denny Creek Trailhead. There was still plenty of snow around, but conditions were excellent for a hike. The snow was consolidated fairly well so once the packed trail ended snowshoeing was still quite easy.

Below is a Map and profile of the route we hiked. This information was gathered using a Garmin GPS unit and National Geographic's TOPO! program to clean it up and plot it on the map.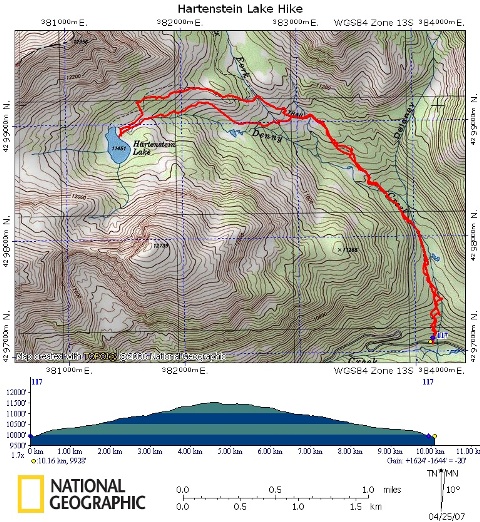 Click the photo to get an enlarged version of the map.



---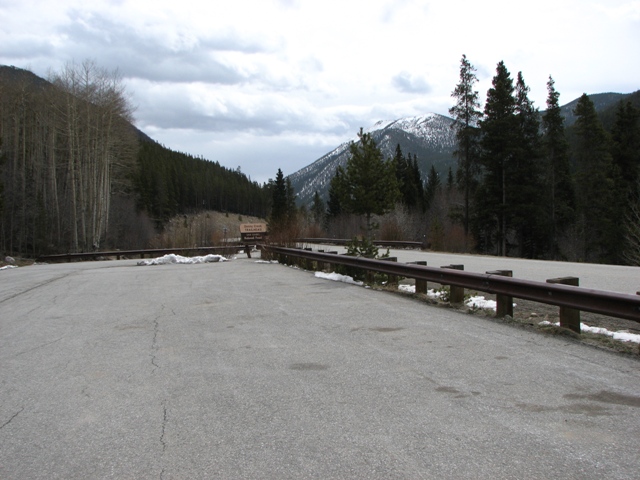 The trailhead is completely clear and easily accessed by any vehicle. This is a great trailhead for those without 4X4 vehicles. There is even a restroom here.
---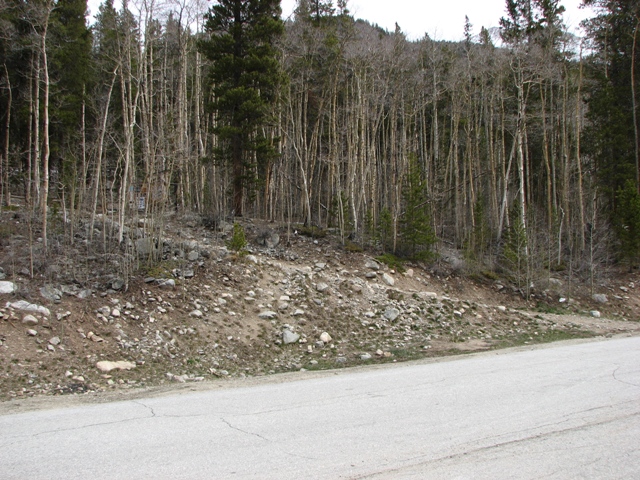 The trail heads North along an old road that was once used to reach Browns Pass and the old Hartenstein Lake Lodge.
---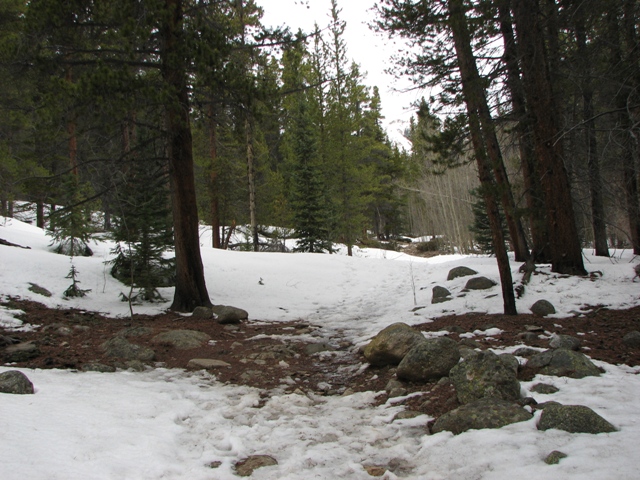 The trail starts in some heavy woods and the snow lingers a long time here, however due to the popularity the trail is usually well packed.
---

The streams were flowing strong due to the spring melt off.
---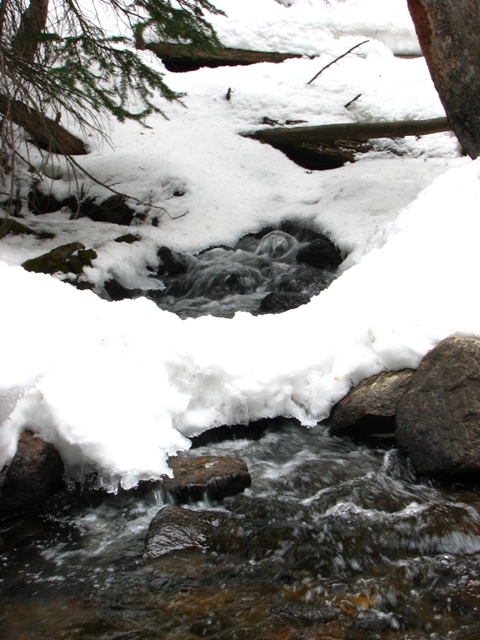 Snow bridges helped provide access accross the three stream crossings.
---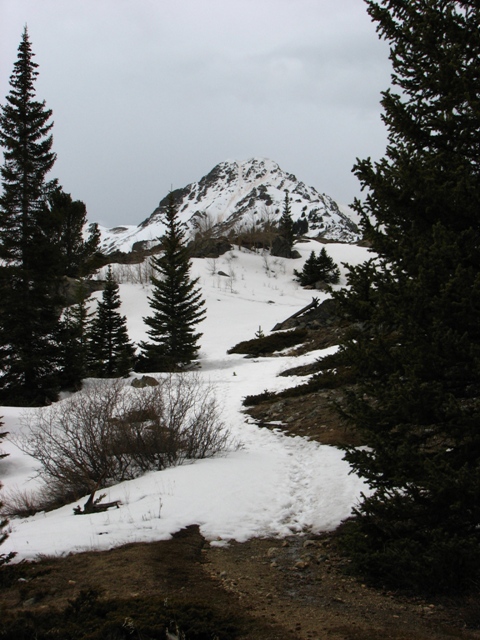 As the trail approaches treeline (though it never gets above it), the views begin to open up of the surrounding mountains.
---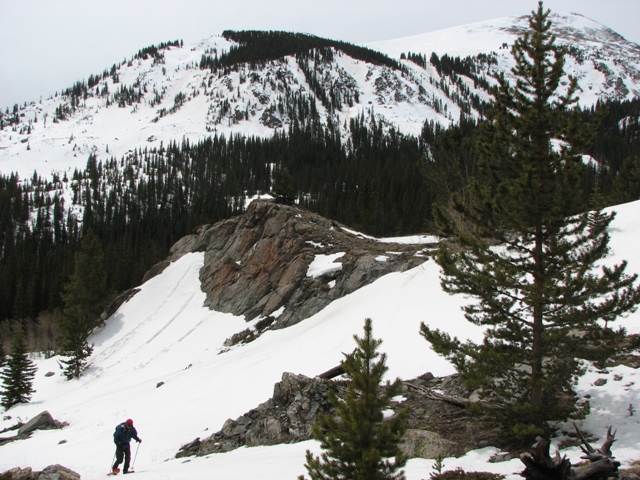 A small headwall along the trail is a great place to stop and get a picture or two.

---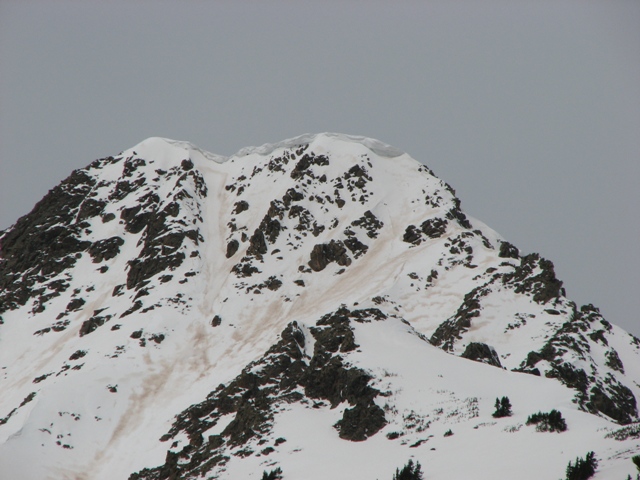 Point 12,956 looks spectacular from the trail, and the cornices served as a reminder that avalanche danger still exists.


---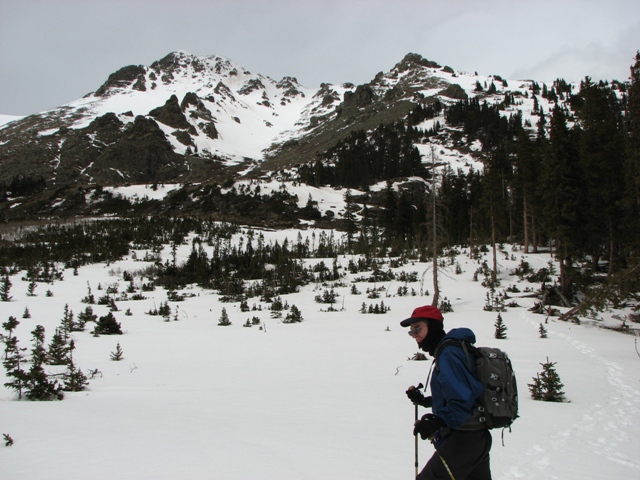 Though the avalanche risk was low that day, we did detour a little to stear clear of this very large chute's run-out.

---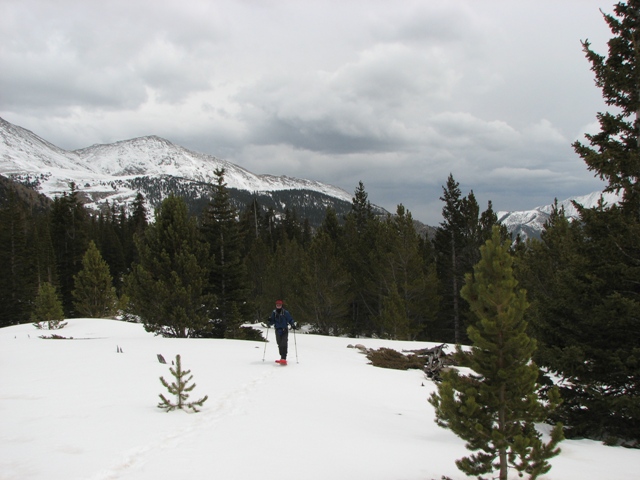 As the trail nears the lake it levels out across an open area that provides excellent views of Mount Yale.

---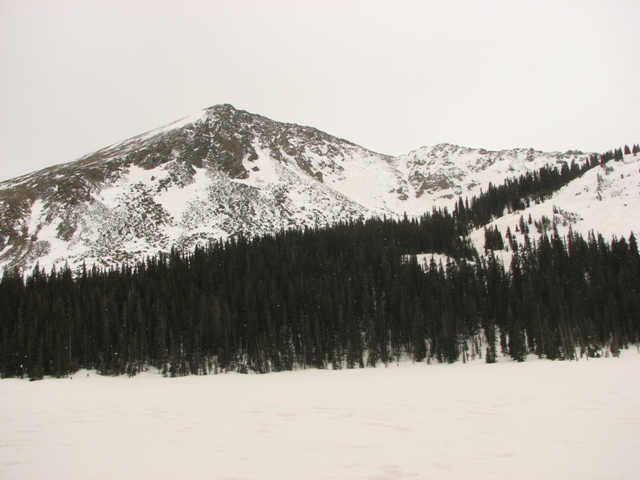 The lake was of course still frozen solid and covered in snow, but it was still beautiful.

---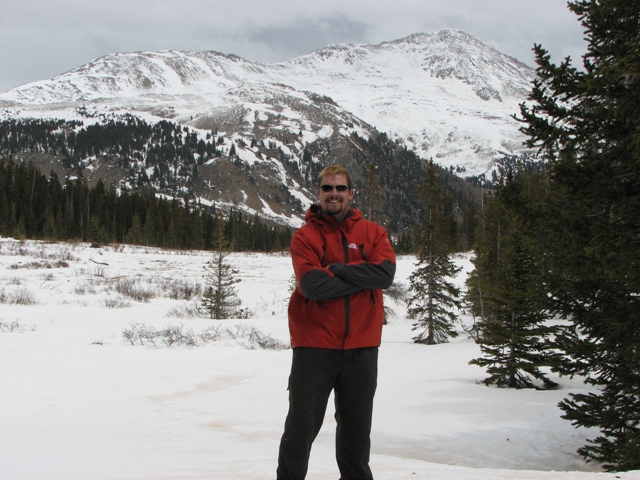 I was wearing the North Face jacket I was testing for the Mountain Techs project that day, very impressive jacket.

---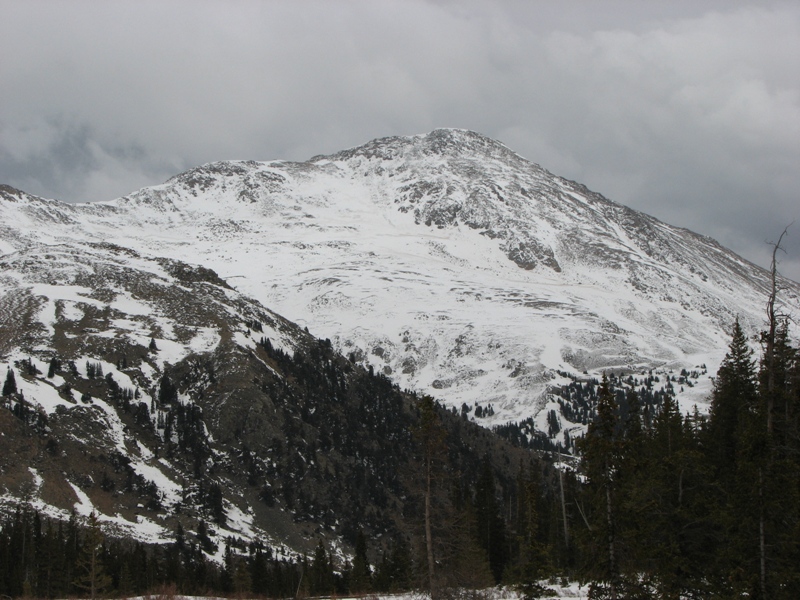 This is the view of Mt Yale from the lake.

---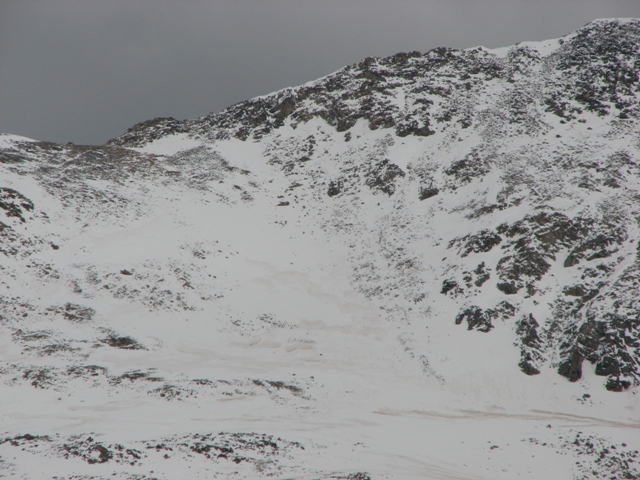 For those looking to climb Yale soon this is a zoom in on the upper portion of the route.

---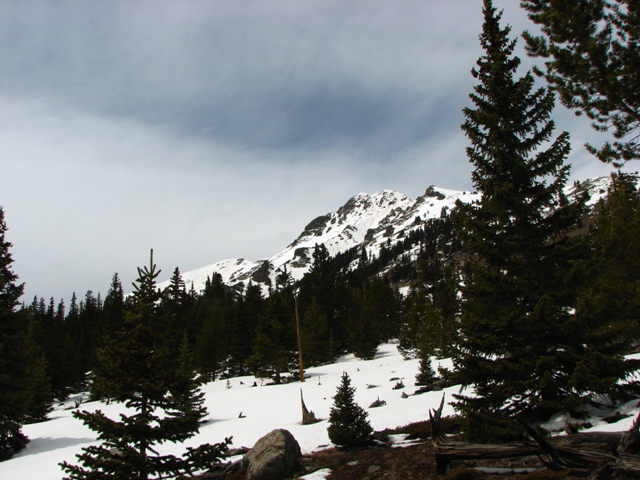 It was a fantastic day for a hike. It did snow on us a bit, but that just added to the beauty of this valley.

---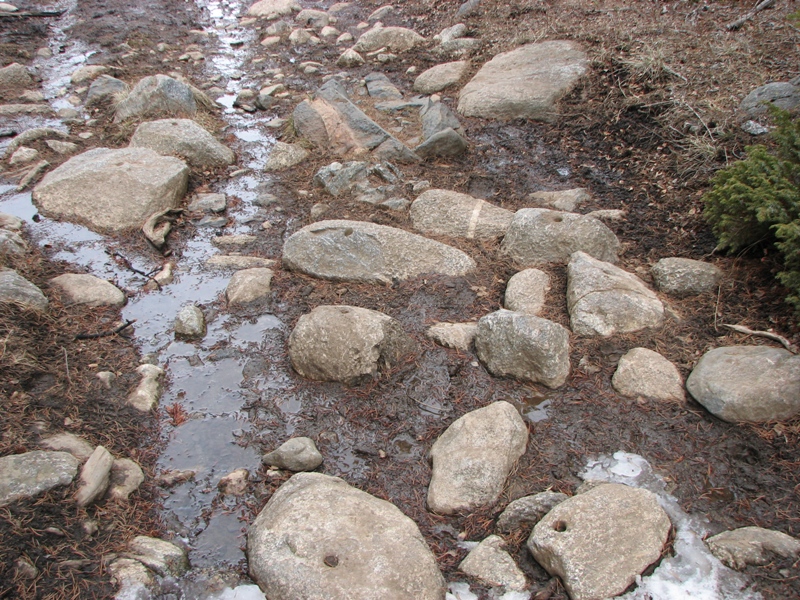 If anyone knows why there is a quartermile stretch of the trail where many of the rocks have holes drilled into them please e-mail me at josh_friesema@hotmail.com and let me know. I'm very curious.
---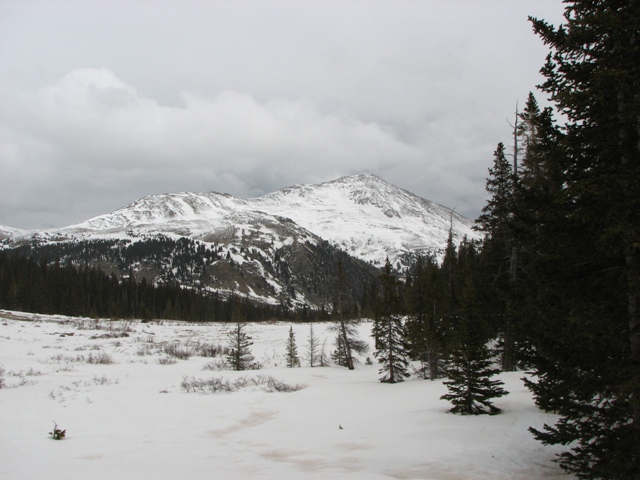 A parting shot of Mount Yale.




---
You are welcome to contact me with any questions regarding questions about, or problems with, this website. Just send me an e-mail at josh_friesema@hotmail.com.