MOUNT ANTERO
---
Anne-Marie and I climbed Mt. Antero on a beautiful summer day. We were able to drive quite a ways up the mountain. In fact we finally decided to stop driving so that there would at least be some hiking left to do. Mt. Antero is a popular jeeping area so we saw a lot of vehicles during the lower part of the hike, but fortunately at 13,000 feet the road gets to difficult to drive so from there on it's just hikers.
Also view my 2012 Trip Report here.
---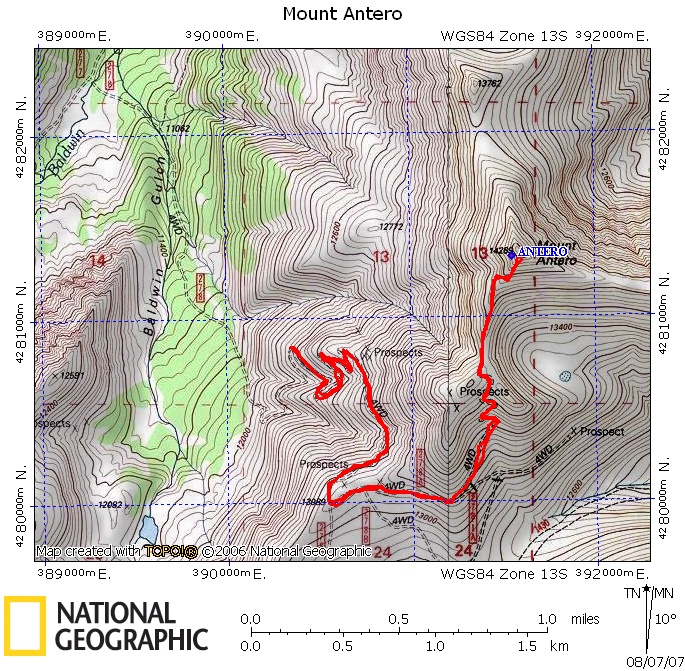 ---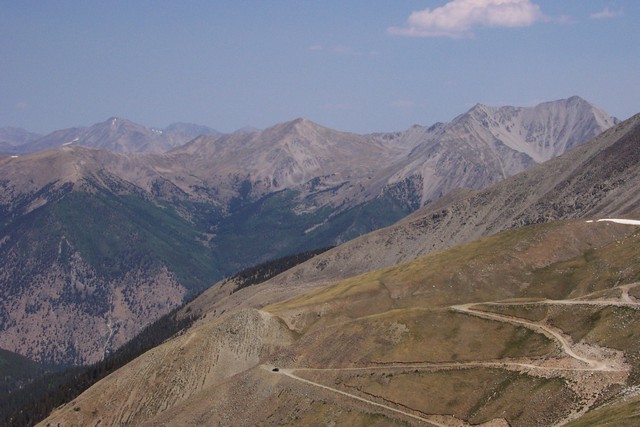 This picture was taken a ways into the hike looking back at the road as it ascends the mountain. If you look close you will see a dark spot on one of the switchbacks, that's where we parked our vehicle. The mountain in the back ground is Mt Princeton.

---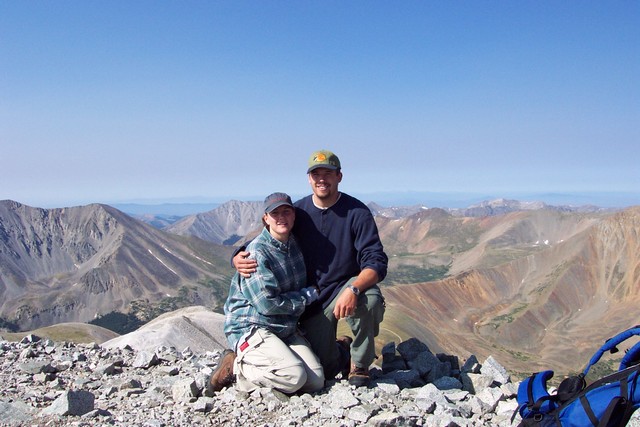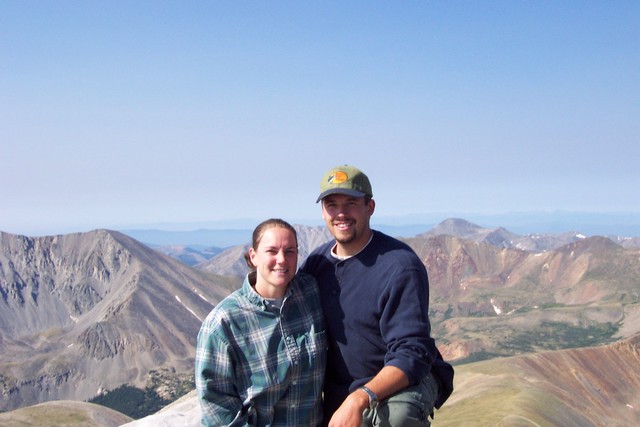 When we climbed Antero, Colorado was still suffering from a major drought so there wasn't any snow visible, but the beautiful colors of the various rock made the views beautiful anyway.

---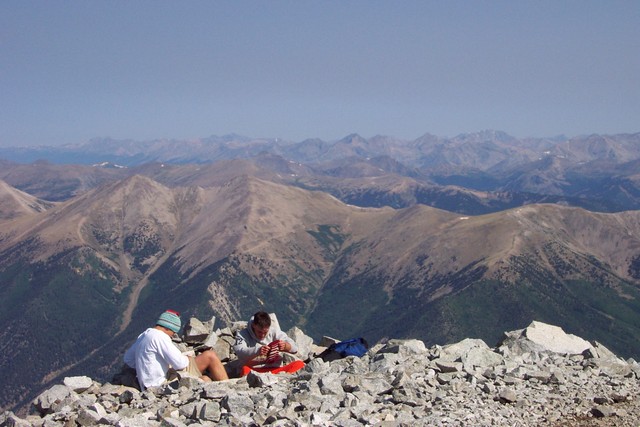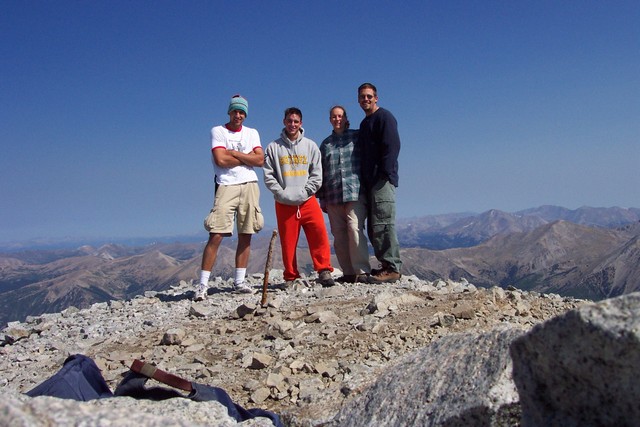 When we reached the summit we met a couple of guys that turned out to be wranglers from Deer Valley Ranch. We talked with them for a while and got our picture together.

---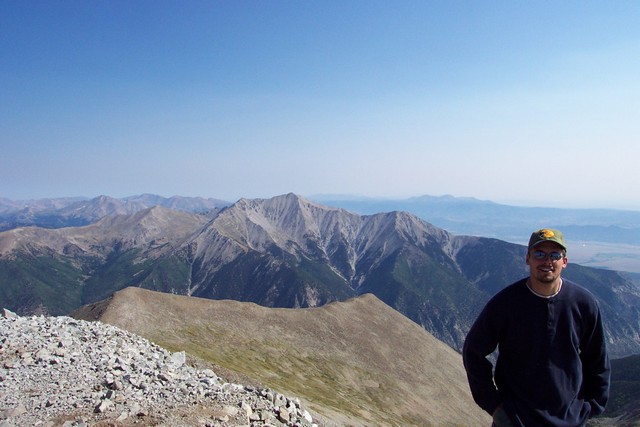 Mount Princeton behind me.

---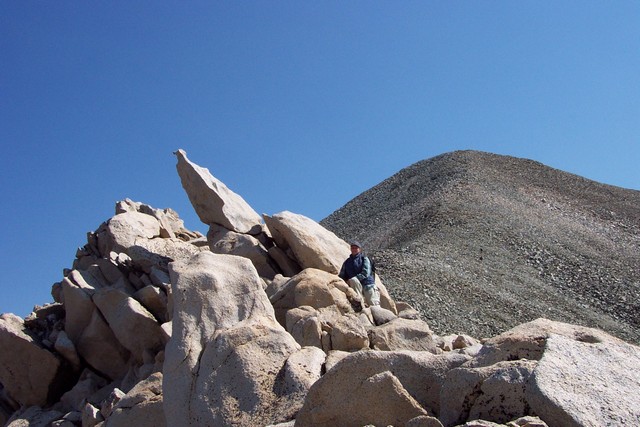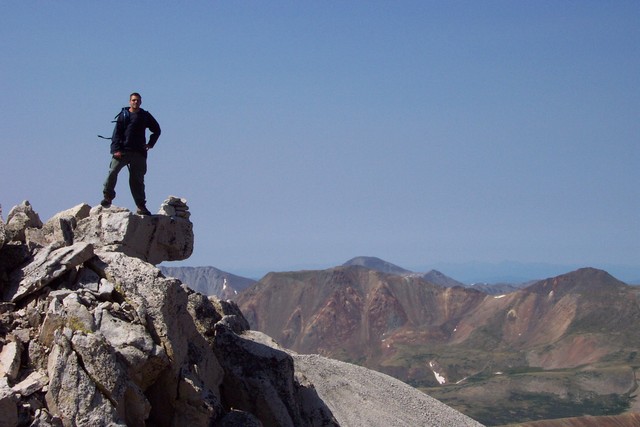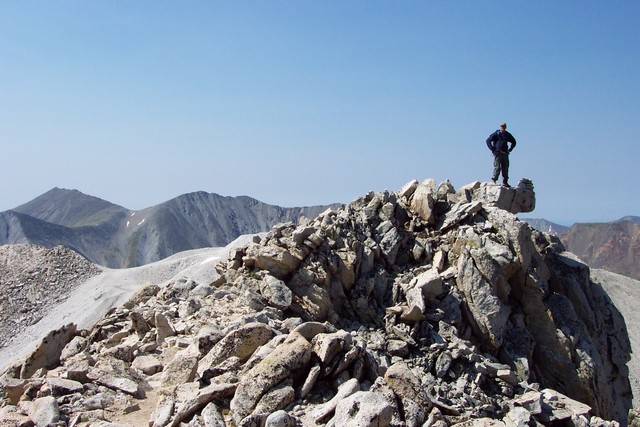 Though most of the hike was on a road, the final ridge to the summit was interesting hiking with this fun rocky section.

---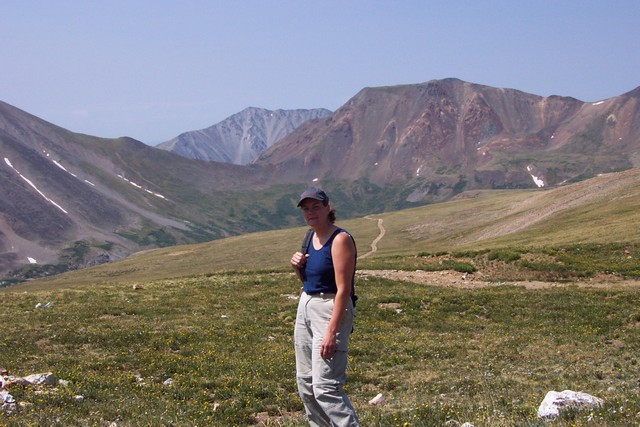 We took our time on the way back down enjoying the beautiful day and the meadows that were amazingly green for how dry it was that year.
Download a Topo file of all the Centennial Peak routes I have climbed here
---
You are welcome to contact me with any questions regarding questions about, or problems with, this website. Just send me an e-mail at josh_friesema@hotmail.com.


---