MISSOURI MOUNTAIN



Also view my 2009 trip

I have climbed Missouri twice now. The first time was with a small group from Deer Valley Ranch. There were some people from Florida along on that trip and I got to see a great example of how harsh altitude sickness can be. This pictures are from my second trip I did with Jason. We had high ambitions at the beginning of the day. Our original plan was to hike Missouri and then go get Oxford which we had missed on our Belford trip, and maybe bag Emerald Peak on the way back.. The plans began to change quickly when the stream crossing on the road to Clohesy lake was too deep to cross. So we had to start from the Vicksburg trailhead which put us several miles farther away and several thousand feet lower to begin with. Then as we ascended Missouri's East face we began postholing in the snow. (Postholing is where your foot breaks through a crust on top and sinks deep into the snow, and as you try to climb out of the hole your next step does the same.)
---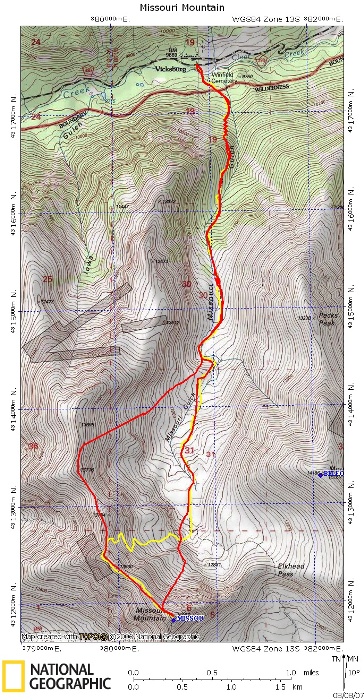 Click on the map for a larger version.



---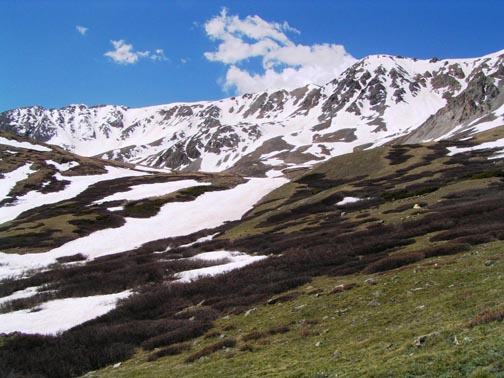 I absolutely love the beauty of the Missouri Basin. High alpine meadows surrounded by towering mountains. The entire massif in this picture is Missouri Mountain. However, what appears to be the summit is actually far from and much shorter than the true summit. If you will look on the left side of the picture you will see a rough section of ridgeline. The point in the middle of this rough section is the true summit, and is about 800 feet higher than the point on the right of the photograph. It's just a long ways off.

---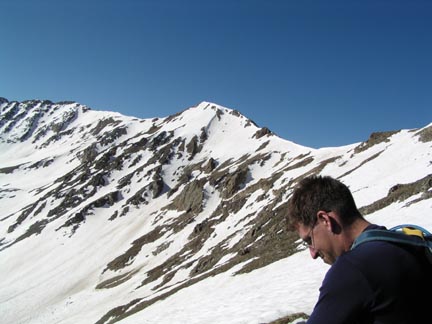 This was taken as we neared the ridge and had passed the false peak seen in the previous photograph. The summit is barely withing the photograph on the very left side. We still has a lot of ridgeline to hike.

---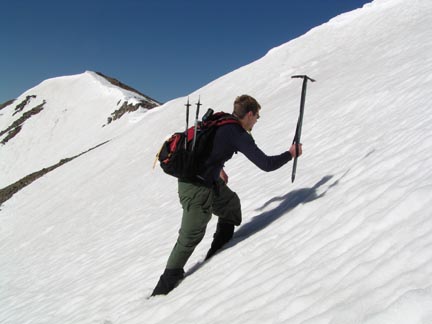 Gaining the ridge turned out to be a bit of a challenge. We tried to find a break in the drifts, but had no such luck. So we took it head on.

---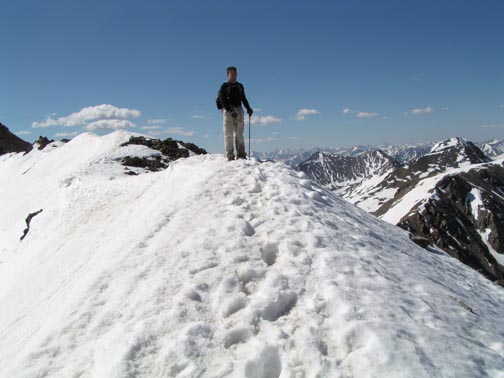 Once on the ridge though it was easy going, and spectacular views of course.

---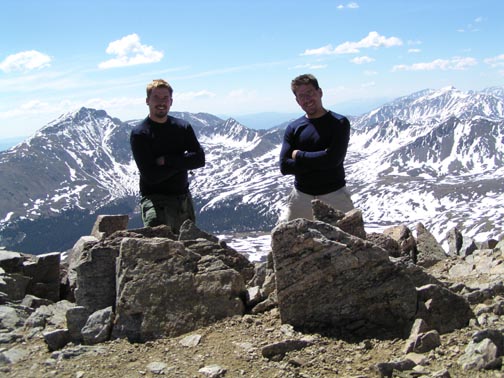 Jason and I on the summit with Harvard, Columbia, and Yale in the background.

---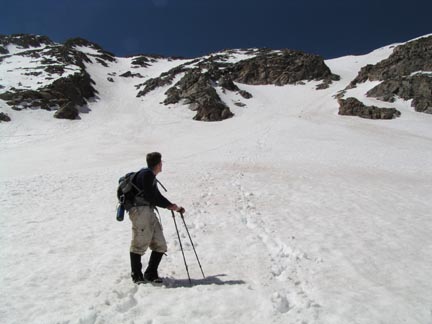 On our descent we chose a much faster more direct route. We did a glissade that took us down nearly 1500' in a matter of minutes. This picture is of Jason looking back up to where we had just been moments ago.

---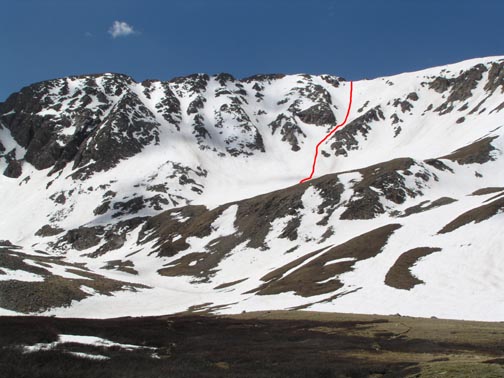 The red line in this picture shows most of our glissade path.

---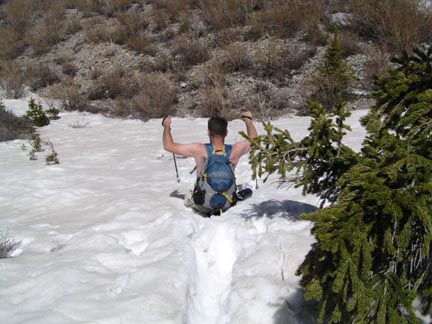 On the way down, Jason got a little warm so he tried hiking in just shorts. Turned out to be a bit chilly.

---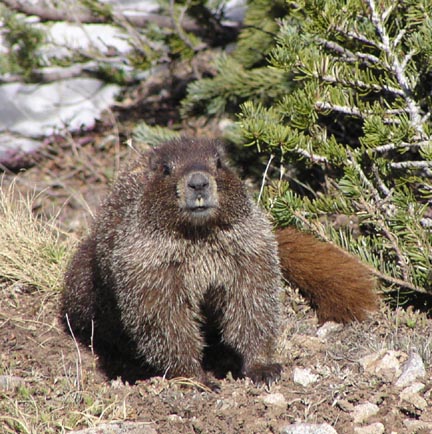 Of course we ran into a marmot on the trail, so I made a deal with her that if she would pose real nice, then I would put her picture on the website. She agreed, so being a man of my word here she is.


---
You are welcome to contact me with any questions regarding questions about, or problems with, this website. Just send me an e-mail at josh_friesema@hotmail.com.