MOUNT YALE


Anne-Marie and I climbed Mount Yale together from the Denny Creek trailhead. We had a gorgeous day for hiking and were able to take our time and really enjoy ourselves. The trailhead for Yale is right on a paved highway so it is a popular hike, but the trip is long enough that we really didn't see too many people that day. When we returned to the parking lot it was overflowing with cars, but I guess a lot of people do the hike to Hartenstein Lake from here as well.

---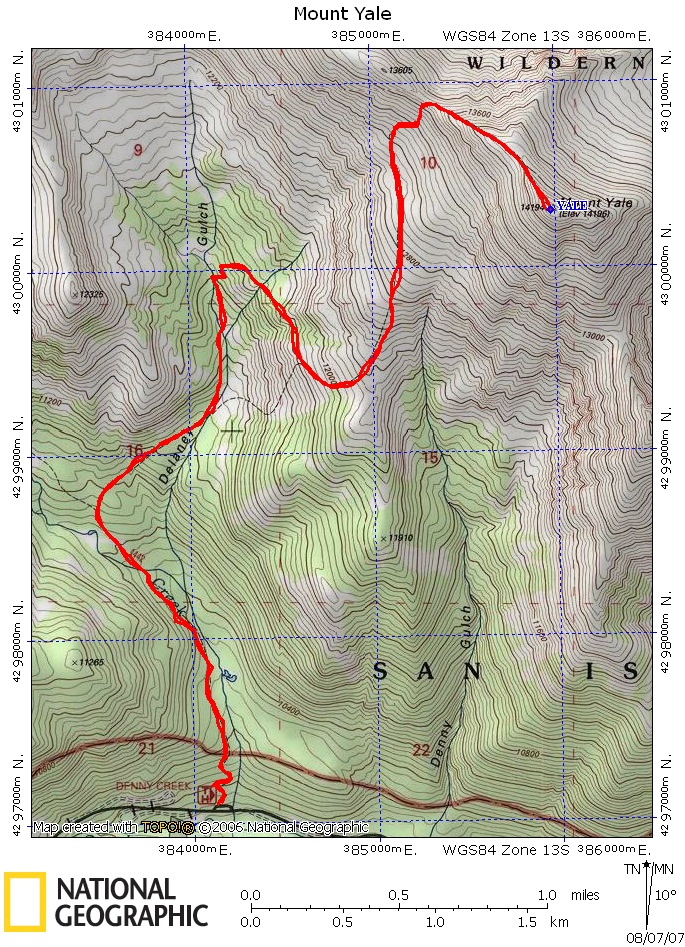 ---

The first view of Mount Yale comes about a half mile into the hike.

---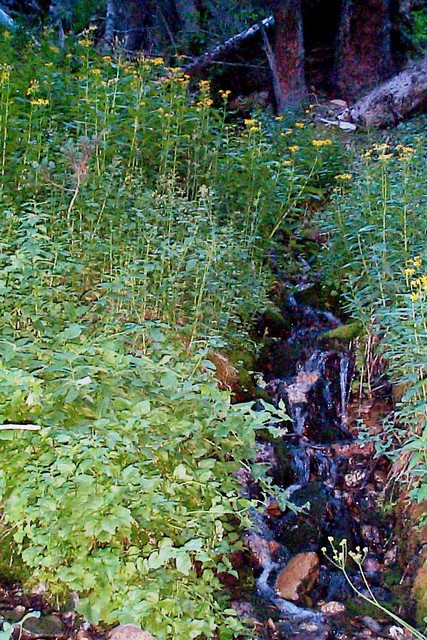 The trail parallels a stream that diminishes as you near treeline.

---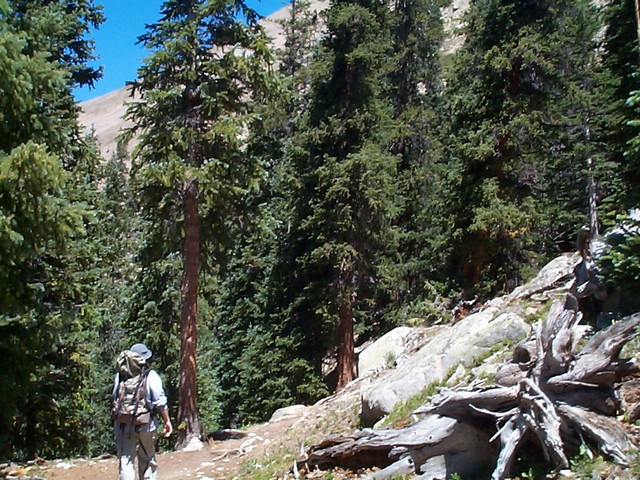 I really enjoyed the way that the Yale trail spends a lot of time working its way through a beautiful forest.

---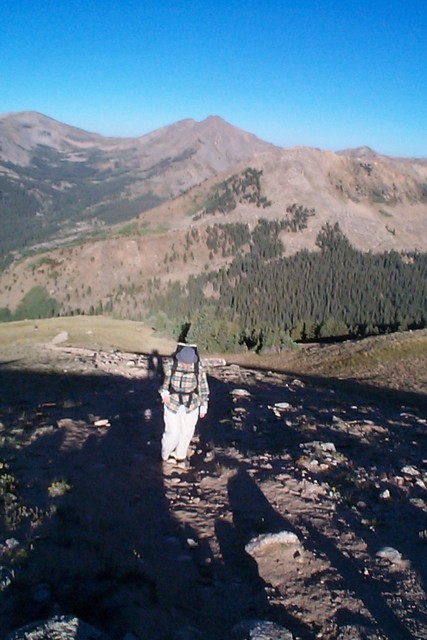 We finally got a little sunlight on us well after passing treeline.

---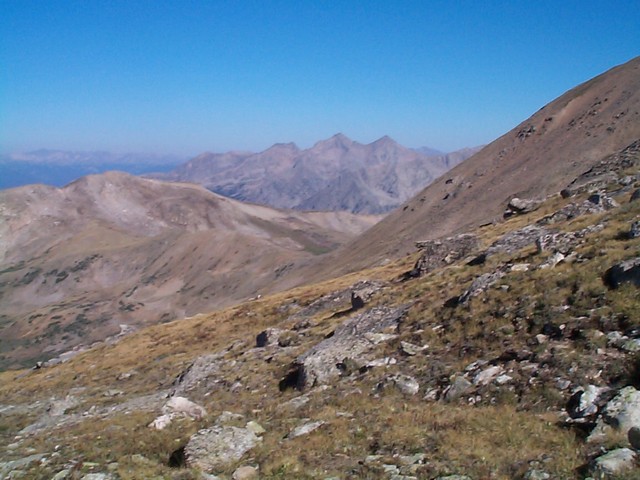 Just after breaking treeline, the mountians to the West of Yale known as the "Three Apostles" come into view.

---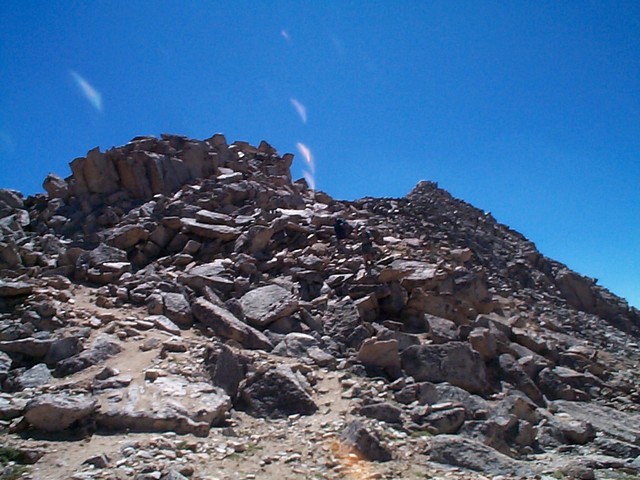 When the trail reaches the saddle on the ridge to the summit it gets a little difficult, but careful route selection can keep it fairly easy.

---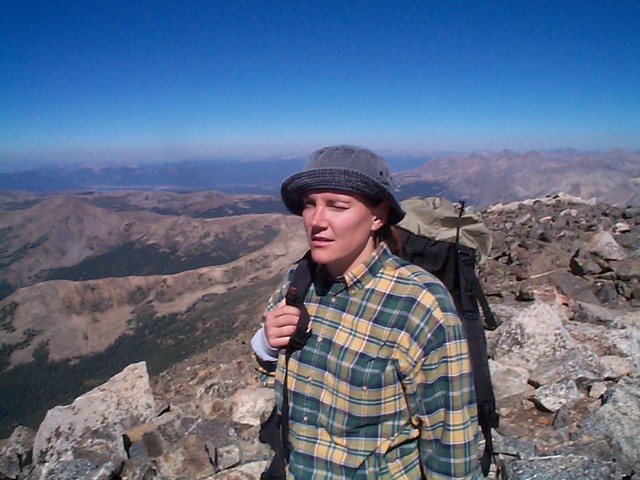 Upon reaching the summit I noticed something wasn't quite right with Anne-Marie. She had altitude sickness.

---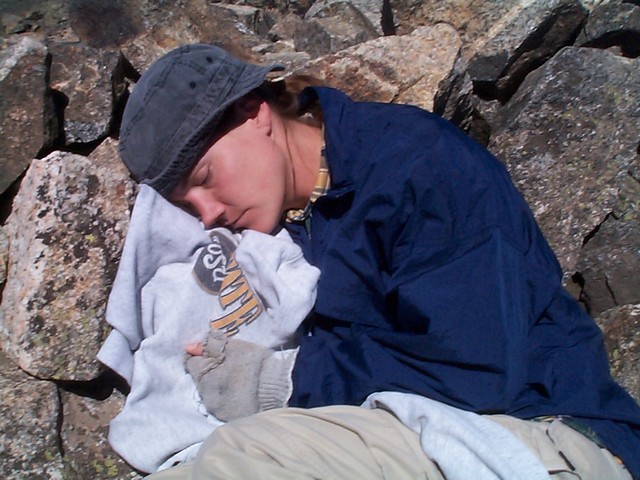 After a short nap on the summit she was feeling better.

---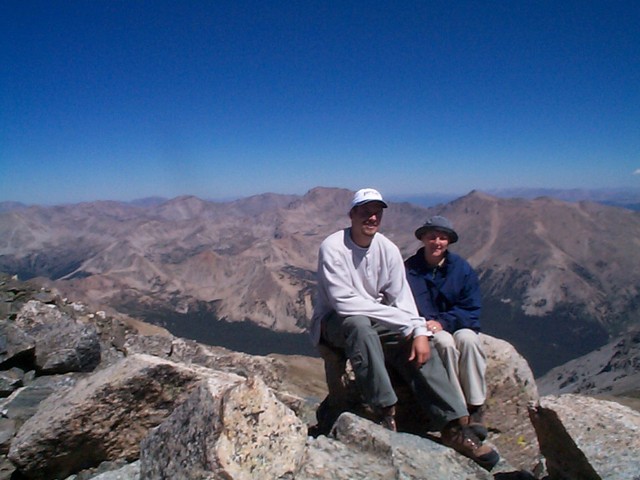 The summit was very warm and calm which made for an enjoyable time up there.


Winter Attempt
The key in this title is attempt. A group of guys from WPCC attempted this mountain in the winter. Caleb and I were still recovering from a bad flu that left us coughing like crazy, we made it to about 13,000. Sam just didn't have the altitude experience he needed and had to turn back at 13,500. Jason and Kevin got to 14,000 feet but icy conditions and running short of daylight forced them back empty handed. It was a beautiful trip though. Besides, a bad day on the mountain is still way better than a good day at work.

---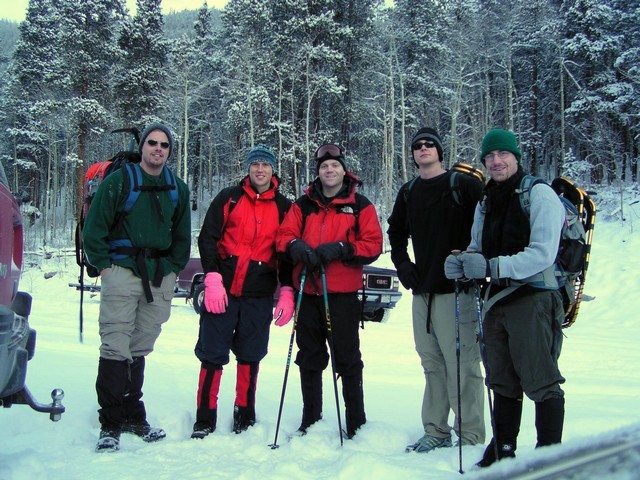 At the trailhead in the predawn light.

---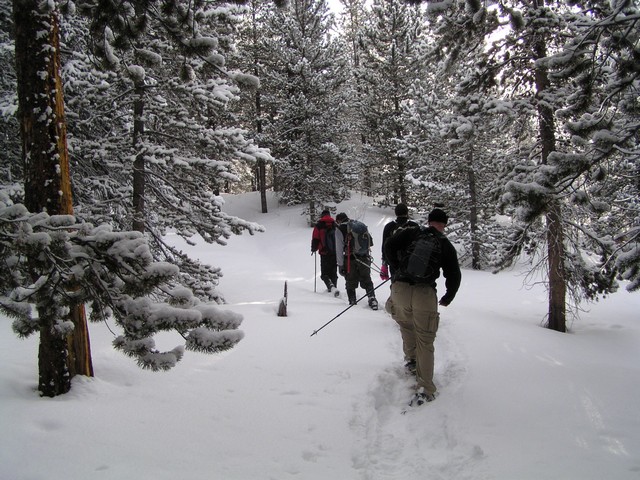 Hiking up the unbroken trail.

---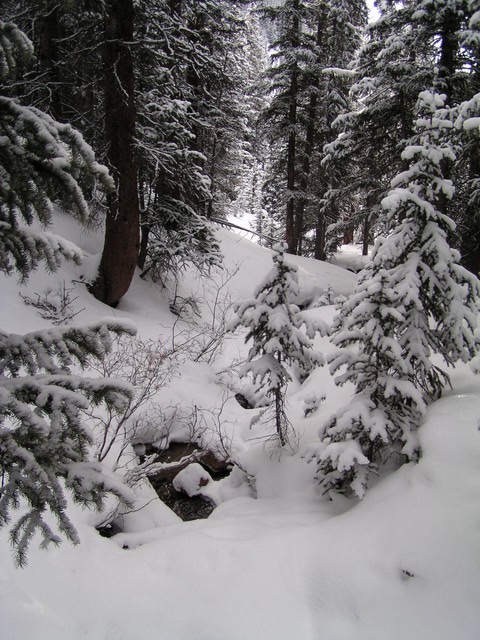 Everything was covered in several inches of fresh snow.

---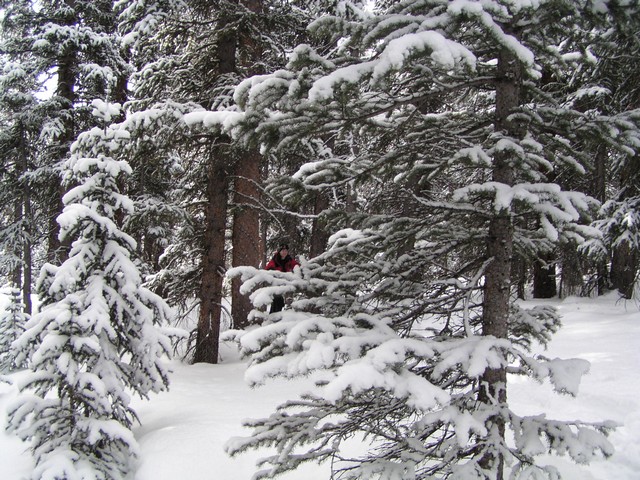 caleb bringing up the rear of the line.

---

The group got seperated near treeline in some extremely deep soft powder. Even in snowshoes we sinking up to our chests in snow. We regrouped after treeline where the snow was much better for snowshoeing.

---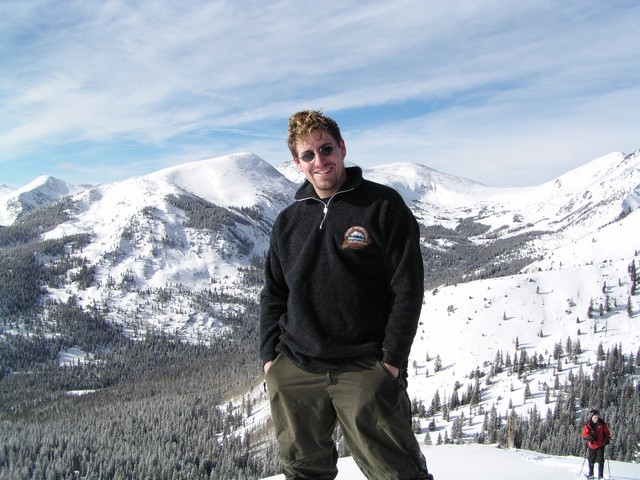 Jason with the Hartenstein Lake valley in the background.

---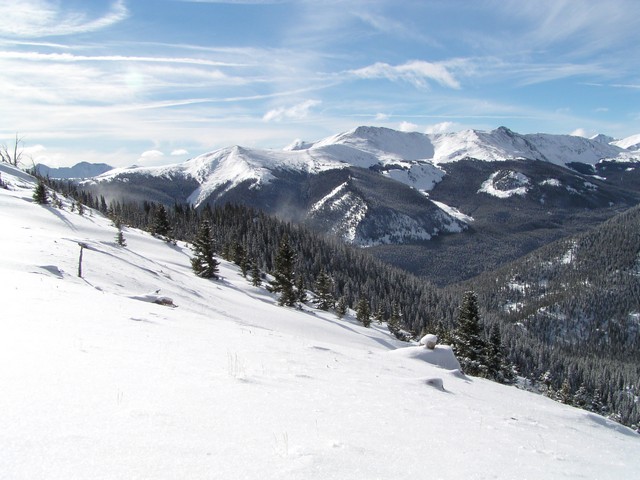 The scenery was almost surreal that day.

---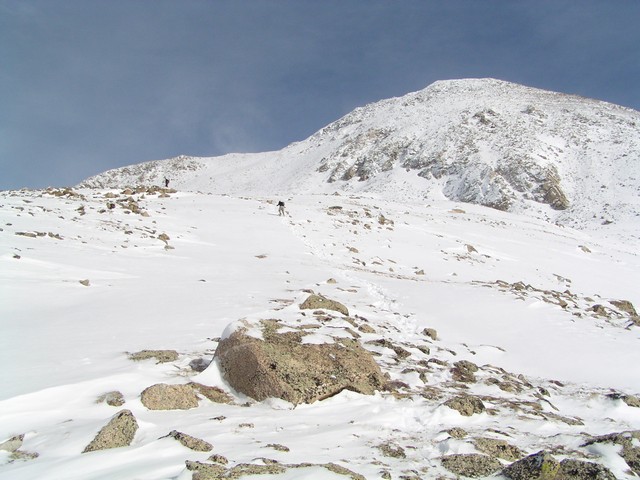 We were getting tired already and we still had a long ways to go.

---


Caleb an I then stopped at 13,000 feet and I took this panoramic image.

---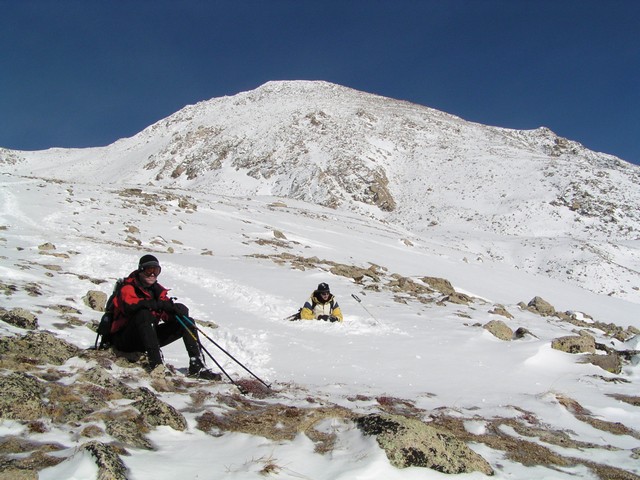 Caleb and I began to descend in hopes of catching our breath and Sam caught up before treeline.

---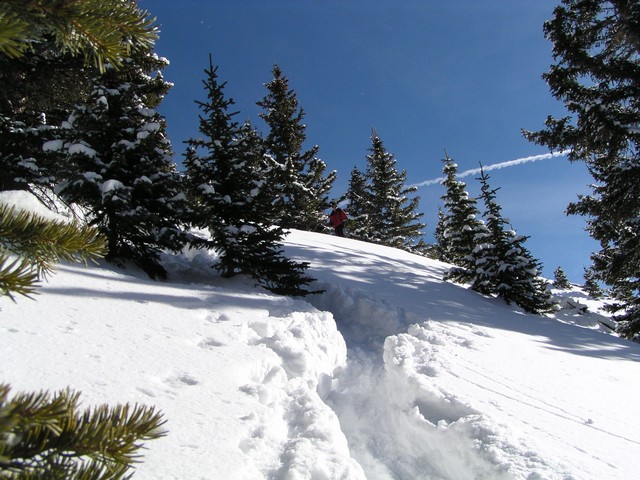 The trip out went much better since we had broken the trail on the way in, but we still barely got back before sundown.


---
You are welcome to contact me with any questions regarding questions about, or problems with, this website. Just send me an e-mail at josh_friesema@hotmail.com.